Co-Creating Feminist Realities
While we dream of a feminist world, there are those who are already building and living it. These are our Feminist Realities!
What are Feminist Realities?
Feminist Realities are the living, breathing examples of the just world we are co-creating. They exist now, in the many ways we live, struggle and build our lives.
Feminist Realities go beyond resisting oppressive systems to show us what a world without domination, exploitation and supremacy look like.
These are the narratives we want to unearth, share and amplify throughout this Feminist Realities journey.
Transforming Visions into Lived Experiences
Through this initiative, we:
Create and amplify alternatives: We co-create art and creative expressions that center and celebrate the hope, optimism, healing and radical imagination that feminist realities inspire.

Build knowledge: We document, demonstrate & disseminate methodologies that will help identify the feminist realities in our diverse communities.

Advance feminist agendas: We expand and deepen our collective thinking and organizing to advance just solutions and systems that embody feminist values and visions.

Mobilize solidarity actions: We engage feminist, women's rights and gender justice movements and allies in sharing, exchanging and jointly creating feminist realities, narratives and proposals at the 14th AWID International Forum.
---
The AWID International Forum
As much as we emphasize the process leading up to, and beyond, the four-day Forum, the event itself is an important part of where the magic happens, thanks to the unique energy and opportunity that comes with bringing people together.
We expect the next Forum to:
Build the power of Feminist Realities, by naming, celebrating, amplifying and contributing to build momentum around experiences and propositions that shine light on what is possible and feed our collective imaginations

Replenish wells of hope and energy as much needed fuel for rights and justice activism and resilience

Strengthen connectivity, reciprocity and solidarity across the diversity of feminist movements and with other rights and justice-oriented movements
Learn more about the Forum process
We are sorry to announce that the 14th AWID International Forum is cancelled
Given the current world situation, our Board of Directors has taken the difficult decision to cancel Forum scheduled in 2021 in Taipei. 
Related Content
Our partners
This project is built in collaboration with:

Snippet Feminist Art Walk_fest (EN)
Feminist Art Walk
As part of our commitment to engage more deeply with artists and the practice of co-creating Feminist Realities, AWID collaborated with an Artist Working Group to advance and strengthen feminist agendas and realities in their communities and movements through their creative expression. Our intention here is to bring feminist creatives together in a powerful and brave space where they grow and live freely, and where they shatter toxic narratives to replace them with transformative alternatives.
Snippet FEA Title Menu (EN)
Snippet FEA ASOM's activists in encounters (EN)
ASOM's activists in encounters, parades and events
Snippet FEA EoS The Ivy (EN)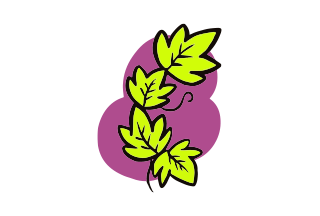 The Ivy
Community and neighborhood
Snippet FEA Objectives NSS Advocacy (EN)
ADVOCACY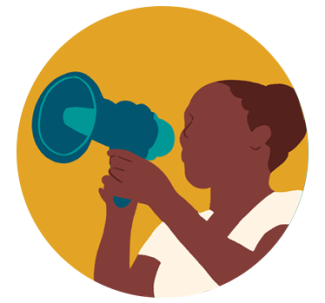 To influence decision makers and promote more equitable access to land for women working in agriculture
Solidarity: membership why page
Solidarity 
We take a position in solidarity with each other and diverse struggles for justice and freedoms. We strive to mobilize and strengthen collective action and practice meaningful ways of working with each other.
Snippet Intro The Feminist Realities Magazine (EN)
The Feminist Realities Magazine
Feminist Realities are embedded in the multiple ways that show us that there is a different way of living, thinking and doing - from the daily expressions of how we live and relate to each other, to alternative systems of governance and justice. Feminist Realities resist dominant power systems such as patriarchy, capitalism, and white supremacy. 
These are powerful propositions that orient us toward a vision of what is possible, and show how feminist organizing is blazing a path toward justice in movements and communities around the world. 
Download your full Magazine (PDF)
Explore the magazine
Publications - Homepage - eng
Publications
Kindle for your feminist fire! Browse AWID's research on funding, WHRDs, movement building, fundamentalisms, economic justice, feminist monitoring & evaluation and more
Snippet FEA Workers demonstrations in Georgia 1 (EN)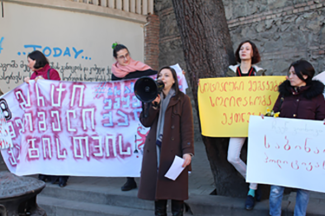 FRMag - Looking at me Looking at Safe Spaces
Looking at me Looking at Safe Spaces
by Judyannet Muchiri
October last year I left for Kenya to begin what I have come to think of as my most important work yet. (...)
artwork: "Healing Together" by Upasana Agarwal >
Snippet FEA HEALTH CONDITIONS (EN)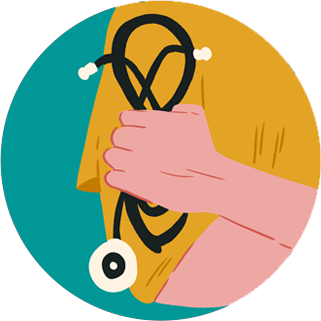 HEALTH CONDITIONS
Ours report 2021 summary
Today, a complex and evolving network of anti-rights actors is exerting more influence in international and regional spaces as well as domestic politics. Anti-rights actors are entering multilateral spaces (spaces where multiple countries come together for international collaboration) to transform and undermine them from the inside out. They employ a range of persuasive discourses to gain legitimacy, often co-opting the language of rights and justice to hide their true agendas.
This report is the second in a series on human rights trends reports produced by the Observatory on the Universality of Rights (OURs). As well as analysis of key anti-rights actors, discourses, strategies, and impacts, the report features inspiring short stories of feminist action, and knowledge-building exercises to help strengthen our collective resistance.
The effect on our rights has already been grave, but this is not a done deal. We can all play a part in resisting anti-rights agendas and reclaiming our rights. 
Join the collective call-to-action today! 
Snippet FEA Linda Porn Bio (EN)
Linda Porn is yet another heroine of feminist union organizing and sex worker activism nationally (in Spain) and transnationally.
Originally from Mexico, she has been living in Spain since the 2000s. She is a sex worker, an activist, a single mother and a multidisciplinary artist. Drawing from these different identities, she uses performance, video art and theater to vizibilize struggles at the intersections of transfeminism, sex work, migration, colonialism and motherhood.
She combines art and sex work while caring for her daughter as a single mother.
Linda also belongs to sex workers collectives that fight for their rights, such as the OTRAS union and CATS Murcia. She also co-founded the group 'Madrecitas' - that visibilises and denounces racist institutional violence against migrant families. Violence to which she and her daughter were subjected as a sex worker and migrant single mother.
You can follow her art work here.
Editor's Note | Lost For Words
Editor's Note
Lost For Words
When our embodied labor becomes profit in the hands of the systems we seek to dismantle, it is no wonder that our sexualities and pleasures are once again relegated to the sidelines – especially when they are not profitable enough. In many instances during the production of this issue, we asked ourselves what would happen if we refused to accommodate the essential services of capitalism. 
Snippet - That Feminist Fire Logo (EN) #1 - Sexting like a feminist Tweets Snippet EN
and my number 1... Because you know it's gotten real when higher powers are invoked.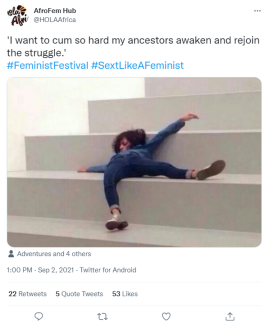 Snippet Forum Quoate Nicky Mcintyre (EN)
All our change processes rely on the relationships we build at spaces like the AWID Forums where you dance together, your humour comes through, your real self, you tell stories. That is what makes the difference.
- Nicky Mcintyre, USA
Manal Tamimi | Snippet EN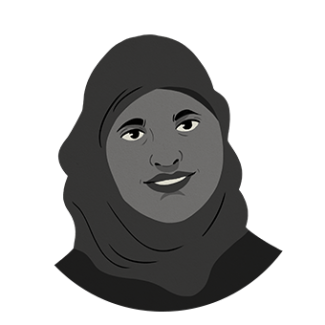 Manal Tamimi is a Palestinian activist and human rights defender. She is a mother of four who holds a master's degree in international humanitarian law. Due to her activism, she was arrested three times and got wounded more than once, including with live explosive bullets which are banned internationally. Her family is also a target: her children have been arrested and wounded with live ammunition more than once. The last incident was an assassination attempt of her son Muhammad who was shot in the chest, near the heart, a few weeks after his liberation from the occupation prisons where he had spent two years. Her philosophy on life: if I have to pay the price for being a Palestinian and not for a crime I have committed, I refuse to die in silence.