The Curated Conversation "Rainbows and Storms: LGBTQI+, climate crisis and pandemics" centers queer voices. Held with DIVA for Equality Fiji, we will learn how to set up community owned aquaponic gardens, collective cleaning of rivers, or organize queer women builders networks. 
We propose here a series of resources for you to explore and dive into the theme.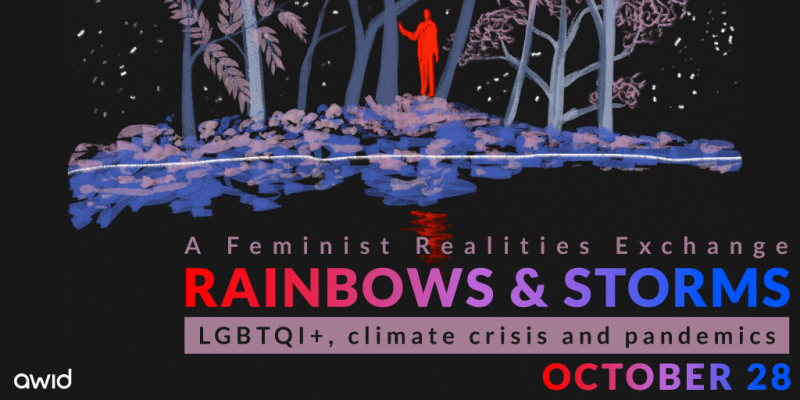 ---
WATCH
Rise: From One Island To Another
Listen to these poets connect the struggles of losing their homelands to the climate crisis. As the ice melts, islands sink. Two different terrains and cultures but facing the imminent threat of climate crisis. Kathy Jetnil-Kijiner, from Marshall Islands & Aka Niviâna from Kalaallit Nunaa (Greenland), speaking truth to power. 
Champions for Change: Noelene Nabulivou, Fiji
This short documentary by the International Women's Health Coalition honours DIVA for their amazing disaster response network and empowerment of local communities. 
READ
SHOUTOUT
LISTEN
Feminists Want System Change
What makes you angry? Saku from the Centre for Human Rights and Development, answers about the increasing attacks on the WHRDs and environmental activists in Mongolia fighting against the mining corporations. Her interview is in the backdrop of the Asia-Pacific Beijing+25 Platform for Action regional meeting in September 2019. 
The Rainbows & Storms playlist
Get inspired by a selection of songs by AWID staff and partners about Planet Earth and its power
QUOTE
Poem by Kamla Bhasin, developmental feminist and poet