"Everything we do at Casa La Serena is an act of constructive rebellion that generates positive realities in the midst of structural violence," explain Ana María Hernández and Cinthia Pacheco, both of Consorcio Oaxaca.
---
"What enabled La Serena to exist is to have imagined it as possible amidst deeply violent contexts".
This feminist reality is a way to defy that violence. "For us, as women defenders, it meant closing our eyes and imagining a house enveloped in light, full of peace, surrounded by plants that fill you with a love of life, decorated with murals and paintings collectively created by women defenders themselves. It's a place where water flows, as does loving-kindness among women, where you wake up with birdsongs harmonizing with the gentle blowing of the wind.  "This was a vision that became a reality", Ana María explains with a calm that evokes the spirit of the La Serena space, somewhere in Oaxaca, Mexico.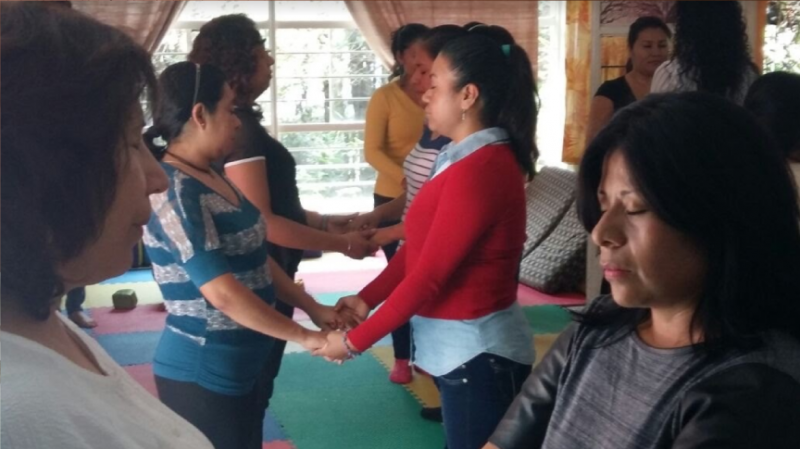 Ten years ago, a group women human rights defenders came together to collectively grapple with the question "What can we do to offset the impacts of the different forms of violence we face?" With rage, fatigue and the realization that so many defenders were getting sick from the work they carried out in their communities, they saw clearly the need to create a space of healing, repair and hope. 
"What sustains us is holding on to our vision of the paradise to which we are entitled. People have the right to feel good, to be in harmony with life, not allowing the energy of death to penetrate our very pores but the opposite—filling ourselves with fresh air and with projects that transform our realities. It is not magic or some panacea. Having this space is a reality, but for it to continue to be possible, we need to keep working just as hard as so many women already have," adds Ana María.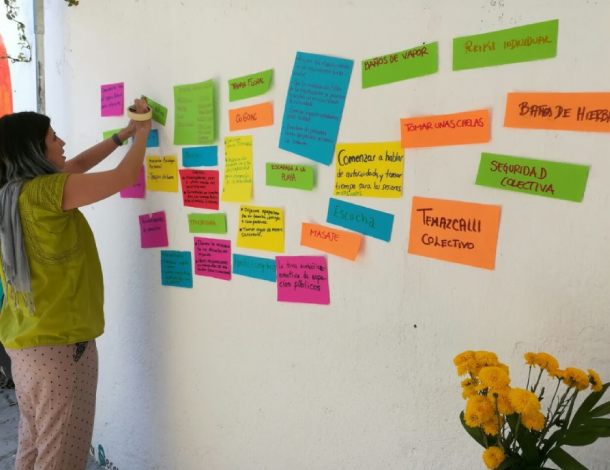 Self-care visits to La Serena  
Over the course of ten days, five women human rights defenders experience self-care visits to La Serena together.  These defenders are of different ages, come from both rural and urban areas, have Indigenous and mestiza backgrounds, and are involved in different sectors such as land and territory rights, mothers searching for their missing daughters, trade unionists, and defenders of women's rights. 
Cinthia explains that La Serena's approach is grounded in the recognition that we are holistic beings. "In the construction of our care strategy we consider five dimensions: physical, emotional, mental, energetic, and spiritual." It is also based on the premise that 'no one knows more about you than yourself'. The aim is for women to be able to make a cumulative assessment of their health and wellbeing while taking stock of their own strengths and knowledge, which need to be amplified and recognized as valuable potential. 
The changes begin with an ayurvedic approach to meals, aimed at exploring what the body needs. This is accompanied by individual and collective psychological care. 
The hearts and minds of La Serena also make sure that self-care processes integrate creativity. These include cultural and artistic activities like painting, pottery, gardening, a reading circle or cultural outings to nearby towns focused on recovering pleasure, happiness and creativity. 
Based on the jointly developed assessment, a personalized self-care plan for each defender is designed for the next six months. During this time, self-care accompaniers from each of IM-Defensoras national WHRD networks carry out virtual follow-ups.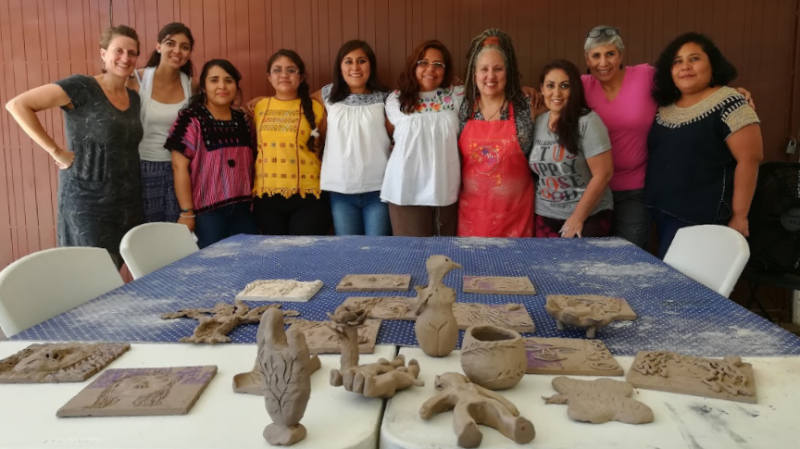 The power of feminist self-care 
"We firmly believe that self-care is a strategy that enhances the sustainability, creativity, and wellbeing of our social movements. It invites us to establish a new relationship with ourselves, others, and nature. All of this is part of a feminist vision of care, which aims to deconstruct the patriarchal norm of women's self-sacrifice for the good of others and to transform it into a joyful instrument that we build collectively," explains Ana María.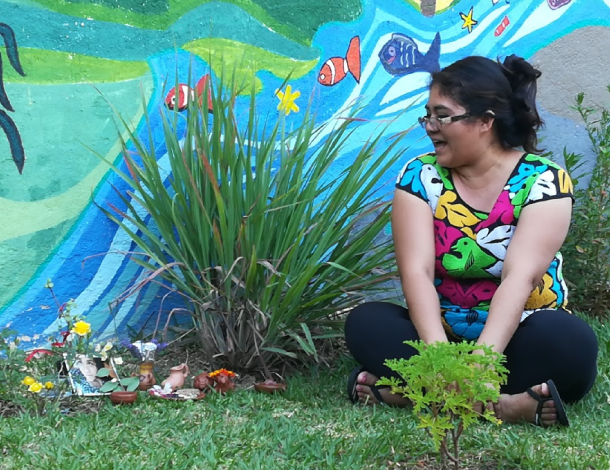 Years of doing this work has shown that this is not an easy task. "It requires recognizing our vulnerabilities, and that is a challenge, considering the value placed on strength and even heroism within our social movements. In this context, we believe it is important to question these characteristics because they lead us to demand too much of ourselves and often place us at higher risk."
Almost in unison, both Ana María and Cinthia say: "We know that self-care is not just a trend but a political, feminist, and transgressive strategy that helps us move lovingly and collectively through these tumultuous times."
---
Casa La Serena is a project coordinated by Consorcio para el Diálogo Parlamentario y la Equidad Oaxaca A.C and is one of the holistic protection strategies pursued by the Mesoamerican Initiative of Women Human Rights Defenders (IM-Defensoras).