Co-Creating Feminist Realities
While we dream of a feminist world, there are those who are already building and living it. These are our Feminist Realities!
What are Feminist Realities?
Feminist Realities are the living, breathing examples of the just world we are co-creating. They exist now, in the many ways we live, struggle and build our lives.
Feminist Realities go beyond resisting oppressive systems to show us what a world without domination, exploitation and supremacy look like.
These are the narratives we want to unearth, share and amplify throughout this Feminist Realities journey.
Transforming Visions into Lived Experiences
Through this initiative, we:
Create and amplify alternatives: We co-create art and creative expressions that center and celebrate the hope, optimism, healing and radical imagination that feminist realities inspire.

Build knowledge: We document, demonstrate & disseminate methodologies that will help identify the feminist realities in our diverse communities.

Advance feminist agendas: We expand and deepen our collective thinking and organizing to advance just solutions and systems that embody feminist values and visions.

Mobilize solidarity actions: We engage feminist, women's rights and gender justice movements and allies in sharing, exchanging and jointly creating feminist realities, narratives and proposals at the 14th AWID International Forum.
---
The AWID International Forum
As much as we emphasize the process leading up to, and beyond, the four-day Forum, the event itself is an important part of where the magic happens, thanks to the unique energy and opportunity that comes with bringing people together.
We expect the next Forum to:
Build the power of Feminist Realities, by naming, celebrating, amplifying and contributing to build momentum around experiences and propositions that shine light on what is possible and feed our collective imaginations

Replenish wells of hope and energy as much needed fuel for rights and justice activism and resilience

Strengthen connectivity, reciprocity and solidarity across the diversity of feminist movements and with other rights and justice-oriented movements
Learn more about the Forum process
We are sorry to announce that the 14th AWID International Forum is cancelled
Given the current world situation, our Board of Directors has taken the difficult decision to cancel Forum scheduled in 2021 in Taipei. 
Related Content
Snippet FEA NORTH CAUCA Left (EN)
NORTH CAUCA, COLOMBIA
Asociación de Mujeres Afrodescendientes del Norte del Cauca
WE DESERVE
MORE!
El Nemrah | Snippet AR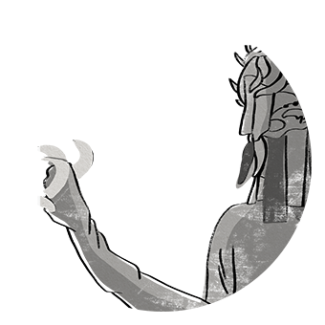 النمرة.
Snippet FEA Occupation's kitchen Instagram 2 (EN)
Occupation's kitchen campaign:
Women sustain Care | Care Sustains Life | Life Sustains Economy | Who takes care of women?  | Not one less1 | Together | Sunday lunch
1Nenhuna a menos literally translates as "not one woman less" or "ni una menos" in Spanish - a famous feminist slogan in Latin America that emerged in Argentina as a response to increasing gender-based violence.
Hospital | Small snippet AR
مستشفى
المستشفيات مؤسسات، ومواقع حيّة للرأسمالية، وما يحدث عندما يكون من المفترض أن يستريح شخصٌ ما ليس إلّا نموذجاً مصغّراً من النظام الأكبر.
Snippet FEA Mariama Sonko (EN)
This is Mariama Sonko, an inspiring small-scale rural farmer, eco-feminist and a woman human rights defender.
She lives in Niaguiss, a town in the southwest of Senegal. Growing up in a family and community of rural farmers, she witnessed the essential role of women in food production and seed preservation from a very early age, while also being immersed in the rhythms and working of the land. Mariama has been defending local agricultural knowledge and peasant practices since the 1990s. As a mother of five children, the food she grows herself is the main source of sustenance for her family.
She is currently the president of "Nous Sommes la Solution'' and is involved in promoting agroecological practices and family farming, encouraging food sovereignty, biodiversity and farmer seed preservation, and demanding equitable access to resources and land for women across West Africa.
Source: AWID's Feminist Realities Festival Crear | Résister | Transform - Day 2/ 2ème jour/ 2º día
Crear | Résister | Transform: A Walkthrough of the Festival - smaller snippet AR
"ابدعي، قاومي، غيّري": جولة في المهرجان
مع استمرار الرأسمالية الأبوية الغيريّة في دَفعِنا نحو الاستهلاكية والرضوخ، نجد نضالاتنا تُعزَل وتُفصَل عن بعضها الآخر من خلال الحدود المادّية والحدود الافتراضية على حدٍّ سواء.
Snippet FEA In numbers (EN)
Snippet FEA Georgia this is only the beginning (EN)
Georgia
Solidarity Network
THIS IS ONLY THE
BEGINNING
Snippet FEA Workers Persecution S4 (EN)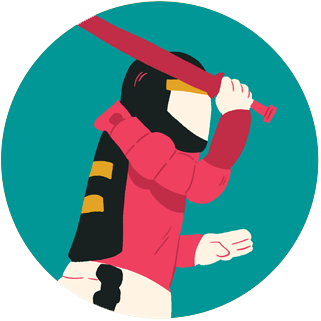 WORKERS PERSECUTION
Snippet FEA Unio Otras Photo 3 (EN)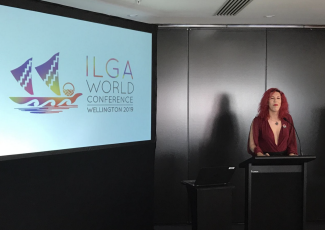 Sarah Costa
Position
Executive Director Women's Refugee Commision
Snippet FEA Story 1 Maps Economies of Care (EN)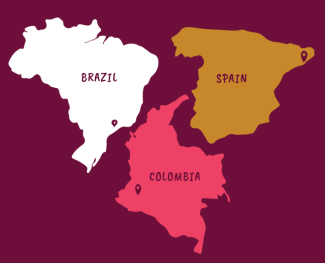 Ana Inés Abelenda
Biography
Ana Abelenda has been working in AWID for the past five years as Economic Justice Coordinator focusing on understanding the impact of macroeconomic policies on gender equality and women's human rights. Through advocacy at the global level, production of analysis and knowledge building from a feminist perspective, she has been focusing on tax justice, critique to growth-based development models, and unveiling the power of corporations globally and their impact for the advancement on gender equality and human rights.
Position
Building Feminist Economies Lead
Human Rights Council (HRC)
The Human Rights Council (HRC) is the key intergovernmental body within the United Nations system responsible for the promotion and protection of all human rights around the globe. It holds three regular sessions a year: in March, June and September. The Office of the UN High Commissioner for Human Rights (OHCHR) is the secretariat for the HRC.
The HRC works by:
Debating and passing resolutions on global human rights issues and human rights situations in particular countries

Examining complaints from victims of human rights violations or activist organizations on behalf of victims of human rights violations

Appointing independent experts (known as "Special Procedures") to review human rights violations in specific countries and examine and further global human rights issues

Engaging in discussions with experts and governments on human rights issues

Assessing the human rights records of all UN Member States every four and a half years through the Universal Periodic Review
---
AWID works with feminist, progressive and human rights partners to share key knowledge, convene civil society dialogues and events, and influence negotiations and outcomes of the session.
With our partners, our work will:
◾️ Monitor, track and analyze
anti-rights actors, discourses and strategies
and their impact on resolutions
◾️
Raise awareness
of the findings of the 
2017 and 2021 OURs Trends Reports.
◾️Support the work of feminist UN experts in the face of backlash and pressure
◾️Advocate for state accountability  
◾️ Work with feminist movements and civil society organizations to advance rights related to gender and sexuality.
Related Content