At the start of 2017,  Lydia Alpízar Durán stepped down as AWID's Executive Director, after 10 years of passionate leadership,and Cindy Clark and Hakima Abbas became the organization's first co-Executive Directors.
"These 10 years have been an amazing journey for me, for AWID and for the movements we work with."
- Lydia Alpízar Durán
However, the process to plan Lydia's succession began much earlier, in 2015 with an idea to deepen shared leadership in the organization.
In this paper, Lydia documents  this experience: how we managed the transition and what we learned —the background, timeframes, key actors, roles and actions.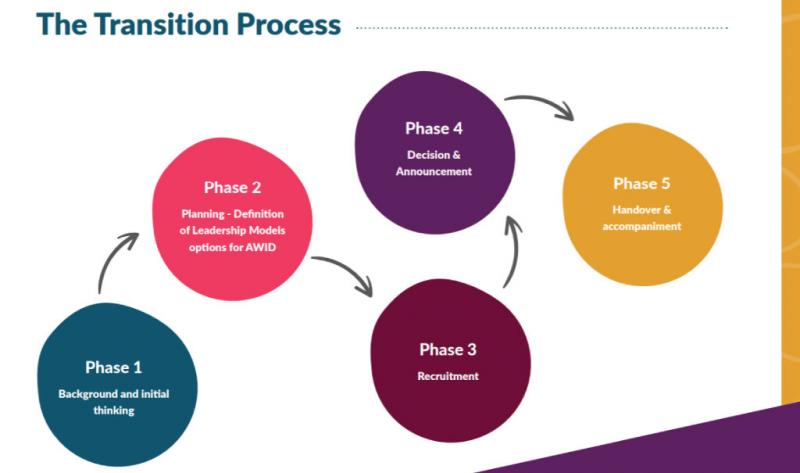 Our aim is to share our process, help others to raise questions or identify pieces that we might not have thought of. 
"This process gave ourselves the space to challenge the assumptions of leadership. It was extremely important to have the honesty and transparency to challenge ourselves."
―Erika Guevara, current AWID Board Member.
If you have any questions or comments
Please do not hesitate to contact us
---
Watch the Facebook Live conversation
Our Co-Executive Directors Hakima Abbas and Cindy Clark field questions and share their experiences leading a feminist organization together and how AWID is practicing shared leadership across the organization.