Over the past two weeks, lots of workers have been asked to work virtually due to the global pandemic COVID-19.
Many activists have pointed out the dissonance at play. For years disability rights activists have been asking for the right to work from home, and in many cases had been told that was not possible.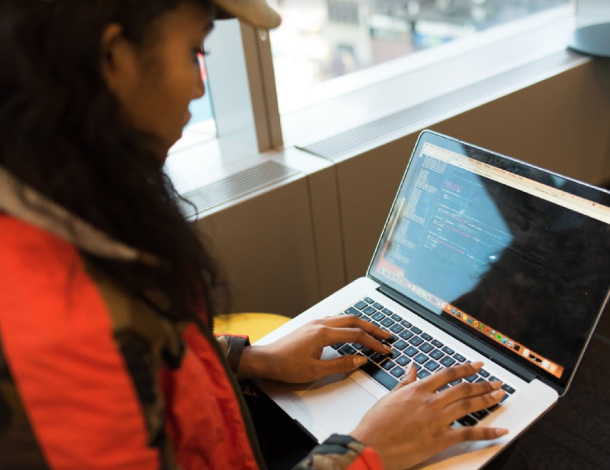 Why did it take a pandemic to show that virtual work is a legitimate option especially for people with compromised immunity, or other health needs? Now that it suits global capital, working from home has suddenly become an attractive option for several companies. It is important to recognise that many categories of workers do not have the luxury of working virtually, and many more are facing unemployment, job insecurity, or are continuing to work as frontline workers in spite of any health concerns they  may face.
For a number of feminist organisations including APC, AWID and FRIDA, working in a decentralised manner, and employing staff who work from wherever they may live has been a conscious political choice. This policy of working in a decentralised manner has allowed these organisations to hire activists from a diversity of backgrounds who are able to bring the richness of their local organising into organisations that work globally. It also means that these organisations are able to centre working with staff from the Global South - without demanding that they move to the Global North for example.
Margarita Salas, Communications Manager at AWID stated:

"As a feminist and LGBT activist in Costa Rica it's very important for me to be able to continue the advocacy and organising work I do and at the same time be part of an international organisation. Having staff that actually lives in countries around the globe also allows us to understand our programmatic issues from the perspective of those different realities."  
The choice to allow staff to work virtually is a political one as Ledys Sanjuan Mejia, Advocacy, Communications and Technology Manager at FRIDA says. "Being able to work virtually also allows one to work anonymously", which is critical especially for activists who may be targeted for the work they do.
However, it is important not to romanticise working virtually.
The work of building, and collaborating across a range of feminist and social justice movements requires spending time together physically in order to learn from one another, plan and strategise collectively, and to co-create our Feminist Realities. This is an important complementarity to the organising work that many of us also do virtually. Being able to work virtually is also a huge privilege. The digital divide means that many communities around the world are underserved, and have in some cases no connection to the Internet or experience connectivity challenges. This is important to acknowledge and allow for workarounds when you are working with staff or partners from all over the world.
For instance, people should have options in how they participate in calls, so some may choose to connect via audio only and not use video as that takes up more bandwidth. It is also really important that organisations working remotely prioritise digital security and safety. Many feminist organisations have created useful knowledge in this area including this resource by Frontline Defenders on 'Physical, emotional and digital protection while using home as office in times of COVID-19'.
In recognition of this particular moment in time, and knowing that so many movements may be relying more and more on organising remotely for the next few months, APC, AWID and FRIDA recently held a conversation with AWID members and our various partners to share some of what we have learnt around how to organise politically in virtual worlds.
As FRIDA reminds us, 'happiness should be at the centre of our feminist organising'.
This means recognising that individual and collective care are political strategies of resistance.
In practical terms it means respect for the rights of staff. Ensuring that work is the right mix of challenging and stimulating. As Erika Smith of APC stated, it also means that once you have the right staff in place, it is important to trust them to get the job done. It is also vital to build in the right supports that enable people to give their best. In the aforementioned conversation, Margarita spoke about the importance of regular check-ins with individual staff and in team settings. Check-ins also means checking in on how people (and their cats, dogs, plants, children and other living beings important to them) are doing.
"Change your practice if you can't change your tools," says Erika.
It is important to ask who is developing the tools you are using, and for what purpose. Many companies like Google and Skype for example have made agreements with Governments around what kind of information they will share with them. This is of concern in a climate of State repression and retaliation against activists. Many activists and activist organisations make deliberate choices about the platforms they use, and in the 'organising virtually' toolkit we're sharing below, we are listing some of the tools and platforms we use, and encourage you to add your favourites, as well as its pros and cons. 
Add to this collective 'tools and platforms for organising' toolkit
The question of resources is a key one for feminist movements which are perennially underfunded. As Ledys points out, there is a need for funders to fund feminist infrastructure. It is important to co-create and resource feminist tools and platforms that are aligned to our principles. Donors also need to play a key role in using these feminist technologies, and to source their tech and data infrastructure from the very communities they work with.
Faye Macheke, Director of Finance and Operations at AWID points out the importance of providing staff with the hardware (devices, computers, etc.) and the connectivity they need to do the work they do. It is also important to pay people equally for equal work, and provide everyone with adequate benefits including sick paid leave, wherever they may be based in the world. These are some of the policies that AWID has implemented in order to ensure fairness and equity for staff in the organisation. 
As Felogene Anumo reminded us at the start of the conversation on organising politically in virtual worlds, the repercussions of COVID 19 speaks to the failures of mainstream capitalism and neoliberalism. This crisis puts a spotlight on all the cracks in the system: weak healthcare, gaps in social protections - especially for the most vulnerable-, labor rights (or lack thereof), the influence and power of corporations, and women's unpaid care work to name a few. It also makes it clear that nurturing feminist economies are not only needed in this moment but they are necessary to renew the process of envisioning another world.