Co-Creating Feminist Realities
While we dream of a feminist world, there are those who are already building and living it. These are our Feminist Realities!
What are Feminist Realities?
Feminist Realities are the living, breathing examples of the just world we are co-creating. They exist now, in the many ways we live, struggle and build our lives.
Feminist Realities go beyond resisting oppressive systems to show us what a world without domination, exploitation and supremacy look like.
These are the narratives we want to unearth, share and amplify throughout this Feminist Realities journey.
Transforming Visions into Lived Experiences
Through this initiative, we:
Create and amplify alternatives: We co-create art and creative expressions that center and celebrate the hope, optimism, healing and radical imagination that feminist realities inspire.

Build knowledge: We document, demonstrate & disseminate methodologies that will help identify the feminist realities in our diverse communities.

Advance feminist agendas: We expand and deepen our collective thinking and organizing to advance just solutions and systems that embody feminist values and visions.

Mobilize solidarity actions: We engage feminist, women's rights and gender justice movements and allies in sharing, exchanging and jointly creating feminist realities, narratives and proposals at the 14th AWID International Forum.
---
The AWID International Forum
As much as we emphasize the process leading up to, and beyond, the four-day Forum, the event itself is an important part of where the magic happens, thanks to the unique energy and opportunity that comes with bringing people together.
We expect the next Forum to:
Build the power of Feminist Realities, by naming, celebrating, amplifying and contributing to build momentum around experiences and propositions that shine light on what is possible and feed our collective imaginations

Replenish wells of hope and energy as much needed fuel for rights and justice activism and resilience

Strengthen connectivity, reciprocity and solidarity across the diversity of feminist movements and with other rights and justice-oriented movements
Learn more about the Forum process
We are sorry to announce that the 14th AWID International Forum is cancelled
Given the current world situation, our Board of Directors has taken the difficult decision to cancel Forum scheduled in 2021 in Taipei. 
Related Content
Snippet Festival Day 5, 6 Fest (EN)
Assembly as Pleasure: Weaving Feminist Collaborative Projects

Ghiwa Sayegh, Kohl: A Journal for Body and Gender Research
J. Daniel Luther 
Jessa Jordan
María Florencia Alcaraz
Nazlee Saif Arbee

---

Witchcraft, shamanism and other insurgent knowledge against patriarchy

Sofía Blanco Sixtos, Colectiva Feminista MAPAS

 
What issues does AWID work on?
AWID works towards the realization of gender justice and women's human rights worldwide. We work to strengthen the voices and impact of women's rights advocates, organizations and movements. Our main Priority Areas relate to themes that are closely linked to dominant global trends.
These themes reflect growing challenges that negatively impact women's rights worldwide.
Economic Justice
Resourcing Women's Rights
Challenging Religious Fundamentalisms
Women Human Rights Defenders
Young Feminist Activism
Do You Want To Organize Your Own Festival?
Do You Want To Organize Your Own Festival?
Check Out our Super Short Guide To Organising Global Feminist Festivals And Online Events!
2005: Second High-level Dialogue takes place
Second High-level Dialogue on Financing for Development
The overall theme of the Second High-level Dialogue on Financing for Development, from 27-28 June 2005 was The Monterrey Consensus: status of implementation and tasks ahead. 
Apart from the traditional six roundtables on each of the individual chapters of the Monterrey Consensus, there was an informal interactive dialogue with the participation of a range of stakeholders including women's rights groups.  
There was a call from 'developing' nations that global challenges and local needs and possibilities be taken into account when interacting with different groups including women, youth, people with disabilities etc. on the themes identified in the Monterrey consensus.  
Snippet FEA Housing is a right (EN)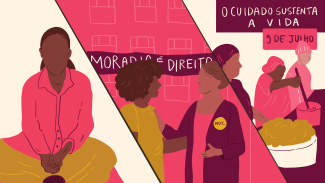 Housing is a right | Care sustains Life
How to get involved?
Other useful links to stay informed:
Snippet FEA Get Involved 2 (EN)
While in Sao Paulo, Brazil, you can visit the Ocupação 9 de Julho and have a collaborative meal. You can buy their products in their online store from abroad.
Visit the Association of Afro-Descendant Women of the Northern Cauca's online store where you can find beautiful handcrafted products.
There are several ways to support Metzineres: you can make a financial donation, donate materials and services, or propose a training course, workshop, or activity (for more information, see here).
What happens to the activity proposals submitted through the CfA?
Activity proposals will initially be screened by AWID staff.
Organizers of shortlisted proposals will then be invited to participate in a voting process, to choose among the shortlisted activities. Those with the most votes will be included in the Forum program. AWID may make a few adjustments to the final selection to ensure our program has an adequate balance across regions, constituencies, issues and methodologies.  
Our Forum Content and Methodology Committee will reach out to the organizers of selected proposals to support them in further developing their activities.
We will update the outcomes of this process in the website in due time.
Snippet FEA Audio Land and Agroecology (EN)
Listen to the story here:
Snippet FEA Travesti (EN)
TRAVESTI
A latin-american gender identity
The term travesti is often mistakenly translated as "transvestite" in English. However, it is a Latin American gender identity with no equivalent in other languages, and exclusively female. It is a person designated male at birth who identifies as female. They may or may not undergo bodily changes, and should always be addressed with she/her pronouns.
Travesti is not only a gender identity located outside of gender binarism, it is also a cultural identity rooted in Latin American movements. The term was initially pejorative, but it was later re-appropriated as a symbol of resistance and dignity.
Every travesti is trans because she does not identify with the gender designated at birth, however not every travesti considers themselves as a trans woman, since travesti is already a gender identity on its own.
Source: Berkins, Lohana. (2006). Travestis: una Identidad Política [Travestis: a Political Identity]. Trabajo presentado en el Panel Sexualidades contemporáneas en las VIII Jornadas Nacionales de Historia de las Mujeres/ III Congreso Iberoamericano de Estudios de Género Diferencia Desigualdad. Construirnos en la diversidad, Villa Giardino, Córdoba, 25 al 28 de octubre de 2006.
Snippet FEA The fight for a world full of workplaces (EN)
The fight for a world full of workplaces that are free from of all forms of discrimination, stigma and exclusion is  a worthy one. A world in which sex work is decriminalized and recognized as work is part of this.
A world where all workers have safe working conditions, dignified wages, and can enjoy the same rights like health care, pension pay, sick days, holidays, job security and more, no matter their gender, race, ethnicity, age or ability. Labor rights are feminist issues, and feminist unions play a key role in advancing the legal, labor and economic rights of all workers, especially migrant workers, domestic workers, informal workers and sex workers. These are folks who have most recently been disproportionately affected by the pandemic, its burdens of care, lockdowns, curfews and increased policing. Let us introduce you to the stories of feminists and union organizers that are fighting for better working conditions and better worlds for all.
Courageous WHRDs in the Media
These 21 Women Human Rights Defenders (WHRDs) worked as journalists and more widely in the media sector in Mexico, Colombia, Fiji, Libya, Nepal, United States, Nicaragua, Philippines, Russia, Germany, France, Afghanistan, and the United Kingdom. 17 of them were murdered and in one case the cause of death is still unclear. On this World Press Freedom Day, please join us in commemorating the life and work of these women by sharing the images below with your colleagues, friends and networks using the hashtags #WPFD2016 and #WHRDs.
The contributions of these women were celebrated and honoured in our Tribute to Women Human Rights Defenders (WHRDs) Who Are No Longer With Us.
---
Please click on each image below to see a larger version and download as a file
Snippet FEA lines of work Against (EN)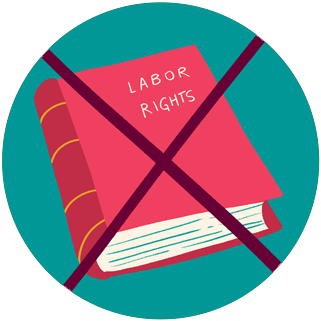 LABOR RIGHT VIOLATIONS
Research methology
Over eight years, we did four global surveys and built a research methodology.
Funding trends analyses
---
Snippet FEA Unio Otras Photo 2 (EN)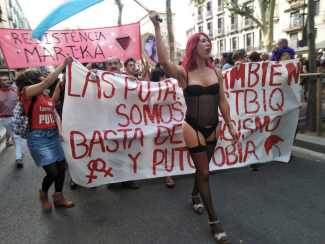 Reclaiming the Commons
Definition
There are varied conceptualizations about the commons notes activist and scholar Soma Kishore Parthasarathy.
Conventionally, they are understood as natural resources intended for use by those who depend on their use. However, the concept of the commons has expanded to include the resources of knowledge, heritage, culture, virtual spaces, and even climate. It pre-dates the individual property regime and provided the basis for organization of society. Definitions given by government entities limit its scope to land and material resources.
The concept of the commons rests on the cultural practice of sharing livelihood spaces and resources as nature's gift, for the common good, and for the sustainability of the common.
Context
Under increasing threat, nations and market forces continue to colonize, exploit and occupy humanity's commons.
In some favourable contexts, the 'commons' have the potential to enable women, especially economically oppressed women, to have autonomy in how they are able to negotiate their multiple needs and aspirations.
Feminist perspective
Patriarchy is reinforced when women and other oppressed genders are denied access and control of the commons.
Therefore, a feminist economy seeks to restore the legitimate rights of communities to these common resources. This autonomy is enabling them to sustain themselves; while evolving more egalitarian systems of governance and use of such resources. A feminist economy acknowledges women's roles and provides equal opportunities for decision-making, i.e. women as equal claimants to these resources.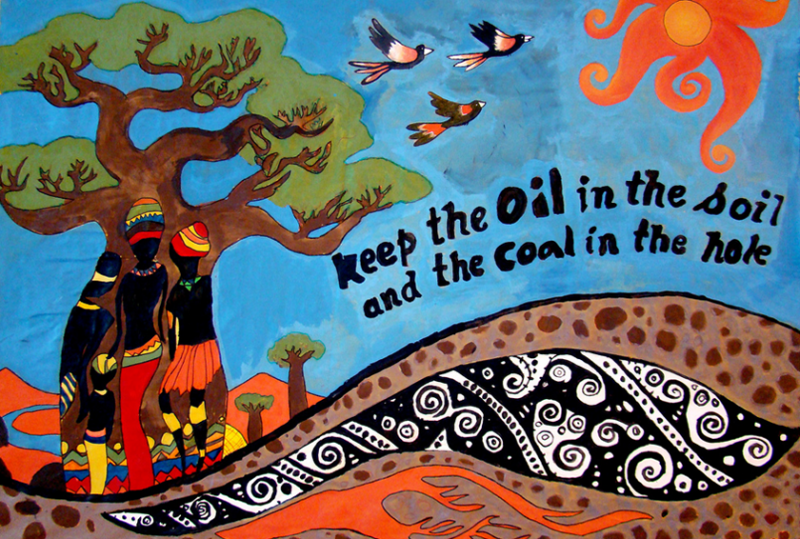 ---
Learn more about this proposition