Less than a month to go!
Recently, we introduced five of AWID's incredible members in the first part of our series "Member Musings ahead of the AWID Forum". They shared what gets them excited about the Forum, how they or their movement will contribute to building collective power for rights and justice, and how being in Bahia, Brazil with thousands of other activists help strengthen the diverse work they do. 
Now, further down the road to the Forum we continue with the next reflections piece and bring you thoughts from another five of our members who are just as excited as we are to gather, learn, celebrate, envision, and create another 'historic moment' together.
Below we hear from visionaries and activists about persisting, building up resilience, protecting and recognizing Women Human Rights Defenders (WHRDs), looking towards the future, and with collective power, facing and taking up the struggles that may come.
Read also part one "Excitement is rising" 
---
Amal Mansour Metwally Elmohandes
Twitter: @Fajitos
"What excites me about the Forum is that it is THE biggest gathering of feminists from across the world, representing different organizations and movements, and providing an extremely rich arena of various experiences and innovative strategies of movement building.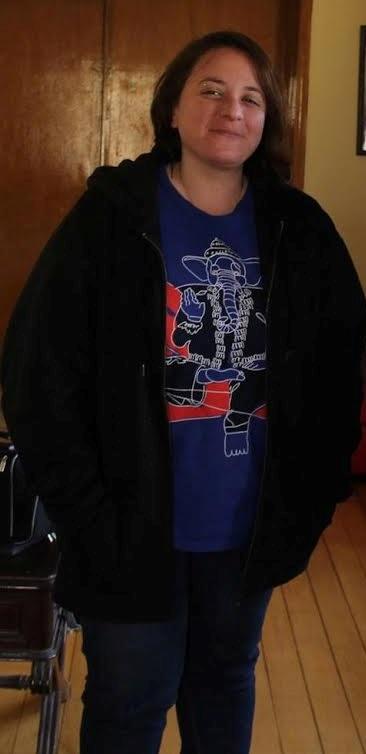 I am particularly excited about the Women Human Rights Defenders (WHRDs) hub and meeting many WHRDs to learn about the challenges they face from both state and non-state actors, as well as strategies employed in calling for their protection and recognition of their work on both national and international levels.
Nazra for Feminist Studies works on various issues, including rights of survivors from crimes of sexual violence in the public space, provision of services for them, campaigning for their rights, and documenting violations against WHRDs. We will share our humble experiences in these fields, in addition to that of the WHRD MENA (Middle East and North Africa) Coalition we engage in. We also hope to join the international calls for action and solidarity that will arise from the Forum on issues related to WHRDs and gender based violence. Attending the Forum and conversing with sister feminists and WHRDs will provide us with the insight to develop our strategies in sustaining the feminist movement in Egypt, in addition to learning about how activism and feminist actions can be sustained in times of severe closure and targeting from state actors."

Amal is 36, from Egypt and part of Nazra for Feminist Studies. She is "learning to accentuate inner goodness, believe in equality, the power of music, and healing power of animals and their pure instincts."
---
Ruth Acheinegeh
"What excites me the most about this conference is the fact that it's a world of joined forces for women's right and justice.
But I am most excited about the Black Feminisms Forum as it's the first of its kind for black women to come together. Such a move of togetherness is what moves me.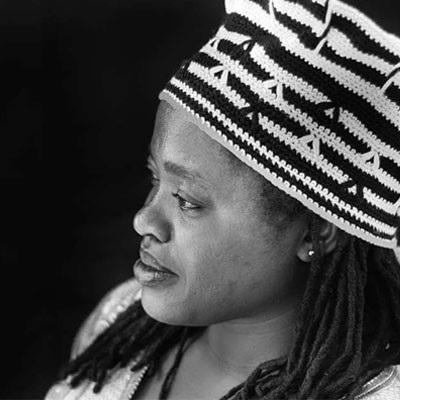 We hope to contribute to the Forum by taking up activities that involve various actions on the ground to make sure that the agreed decisions are implemented in our home country. By this I mean taking action on some of the things I will learn from other participants on how it has worked in their countries and localities, hoping that then I can do the same in Cameroon. This will strengthen my work as there will be an increased visibility about issues concerning women with disabilities in my country. I hope to create a lasting network that will look at and take up the issues at the grassroots level and from the bottom - up approach."
Ruth is 37, an advocate for the rights and justices of women with disabilities, and founder of the North West Association of Women with Disabilities, Cameroon. In a profile story of Ruth, she said that what keeps her going "is the spirit of moving and creating a new spotlight for many more women with disabilities not only in Cameroon but all over the world, hoping to have an inclusive society for all." Read the profile story and watch a video of Ruth sharing about her experiences of advocating for women with disabilities.
---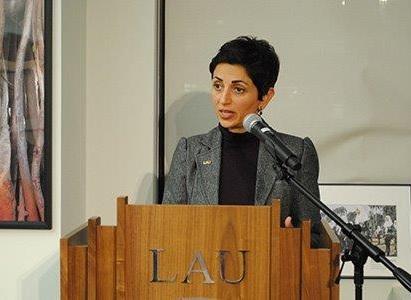 Lina Abirafeh
Twitter: @LinaAbirafeh, @IWSAW
"AWID Forums are energizing and inspiring! I was in Thailand, South Africa, Turkey, and am excited to come to Brazil. I'm looking forward to connecting with activists and academics, policymakers and practitioners, students and senior experts – AWID brings all of these people together in a powerful feminist space to take the movement(s) forward, to forge connections, and to renew our commitments to the cause.
As the Director of the Institute for Women's Studies in the Arab World, I'm also looking forward to creating collaborations and building partnerships with AWID members working in the Arab region (and those working on the region). We have a long road ahead for gender equality, human rights, and social justice in the Arab world. The Institute operates on the same foundation as AWID – building collective power for rights and justice. We do this by occupying a unique space at the intersection of academia and activism – a strategic position to advance our goal. In fact, the Institute is 43 years old! It was the first of its kind in the region – very progressive for its time – and today! In the region, this is our historic moment: to raise our voices and solidify our direction – or risk sliding backwards.
This AWID Forum is coming at the right time for us - the challenges are overwhelming, but we're not giving up. We are in this for the long haul, and we count on AWID's vision and energy to push us forward together."
Lina is a feminist activist, accidental academic, and former humanitarian aid worker. She is 41, Lebanese and Palestinian, and currently the Director of the Institute for Women's Studies in the Arab World at the Lebanese American University.
---
Barlin Ali Muthow
"My participation will mark a chance in my lifetime to attend a global function and share, listen and learn with my fellow women of the world.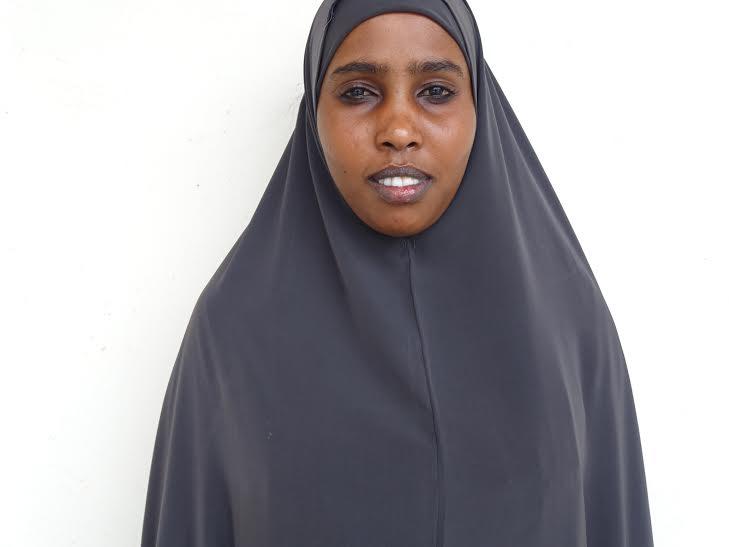 This is a possibility to express and enhance my self-esteem, and in my personal capacity build up knowledge around advocacy and issues concerning women. We anticipate to contribute to learnings about various challenges faced by our fellow pastoralist young women and girls, share and listen about lessons learnt and the various activities undertaken to act as a bench-mark for other interested organisations. We are also willing to implement numerous deliberations from the Forum in our country, especially in the area of advocating for universal power for rights and justice.
By attending the Forum, the capacity level and the courage to represent girls will be strengthened, and championing for our rights reinforced. Building strong links and familiarizing ourselves with different donors will not only create an appropriate chance to discuss more, but will also create links for better future engagements. We will then be in a better position to pass on the same to our large group of members and create hope for them to carry on into the future."
Barlin Ali is a young woman (24) from Kenya. She is part of the Pastoralist Girls Initiative, a local/ indigenous non-governmental organisation working with marginalized pastoralist communities in North Eastern province of Kenya.
---
Gabdibé GAB-HINGONNE
Twitter: @GABHINGONNEGabd / Facebook: Association- AEPF –Tchad
"What most excites me about participating in the Forum in Bahia, Brazil is the possibility to meet other women leaders and exchange experiences.
Don't they say that unity is strength…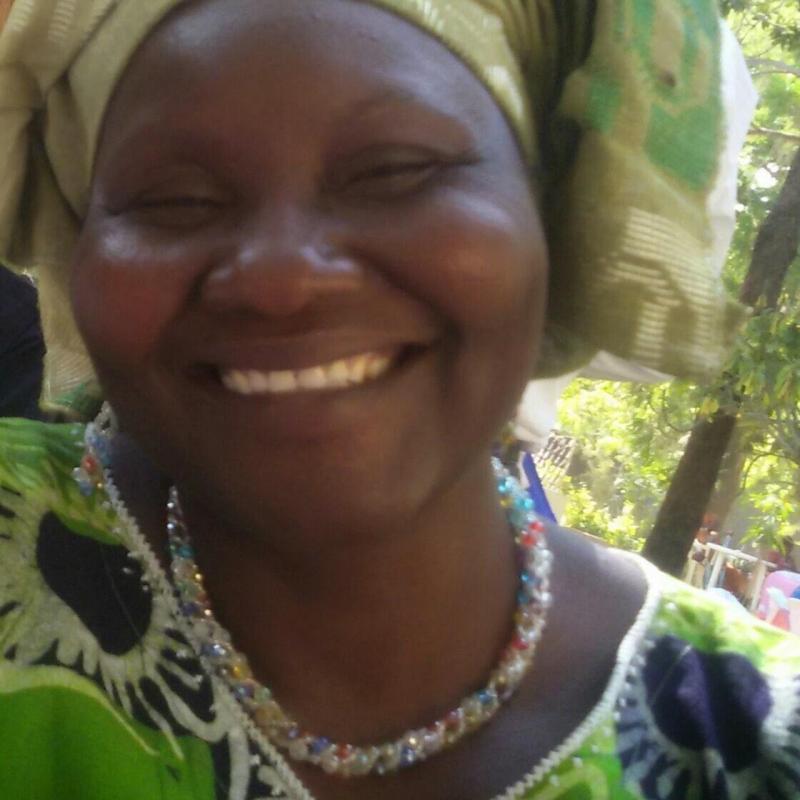 The AWID Forum aims to strengthen collective power, rights and justice. In my view, we can strengthen this collective power of women by encouraging them to use Information and Communication Technology (ICT) as an opportunity to bring women together in the struggle for their rights and to denounce the injustice done to them. The Forum can make a plea to donors to support projects that enable women to have access to ICTs, encourage the creation of computer training centers and internet trainings in the use of social networks and distance education etc."
From Chad, Gabdibé is 43 years old and coordinator at Action for Education and Promotion of Women in Chad (Action pour l'Education et la Promotion de la Femme au Tchad, AEPF-Tchad), an organisation focusing on intellectual development of girls in the field of digital innovation.
---
Are you an AWID Member and joining us at the Forum? Tell us how you will participate!
Learn more about AWID's members
---