The opening plenary of day three of the 13th International AWID Forum began with a shift in tone.
Where the first two days of the Forum had focused on analyzing our current realities and radically disrupting and expanding our current movement frameworks, facilitators of the third opening plenary asked participants to do something different.
---
Suspension of disbelief
"It takes a moment of pure imagining, a ton of collective effort, and the right remedy, to create a shift."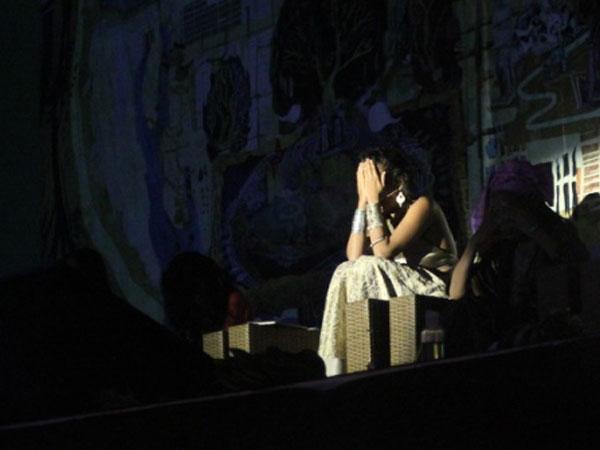 To begin, Shilo Suleman and Nida Mushtaq, facilitators from the Fearless Collective, a group of global creatives who use storytelling and public art to replace fear with empathy, love and trust, led plenary participants through a ritual to step into a space and spirit of imagination. Following several small workshops conducted in the previous two days of the Forum, facilitators evoked the sense of possibility that many of us effortlessly held as children, urging participants to suspend their disbelief as they guided us through a new, collectively-created feminist geography of the future.
It takes a village
They navigated this geography using the concept of villages, brought to life by an enormous, richly illustrated backdrop hung on the stage behind the panelists. From a village to govern to a village to thrive, each theme was explored by a different panelist, weaving together different threads to create a vibrant vision of possibilities.
In the village to govern, Dilar Dirik, a feminist activist of the Kurdish women's movement who spent the last year in Syria and Iraq, began by asking if there is room for imagination in conflict situations. Her description of the Autonomous Women's Council formed last year by Yezidi women to build collective strength against vulnerability, as well as the creation of local academies to change the mentality of men, her reminder of the Kurdish women's movement saying that "resistance is life", and her explanation of the movement's rose theory – the notion that every rose has its thorns, not to kill or oppress, but to defend itself – suggest that the answer is a resounding yes.
In the village of wonder, Jac sm Kee from the Association for Progressive Communications (APC) explored how collective feminist use of technology can help us re-imagine the world despite the menace of disembodied knowledge, cold interfaces and capitalist greed. Kee told a story of three knots of hope, fear, and revolution, asking participants to seriously consider what will we weave together?
In the village of love, joy and pleasure, Nidhi Goyal, a young disabled feminist who works for disability rights and gender justice evoked a village in which members were connected with themselves, without internalized stigma and pressures, corporatized media, the medicalization of bodies or the gender binary. She revelled in the laughter and excitement of this village, in which sex, sexuality and pleasure are openly discussed, with complete and informed consent and without judgement or shame, and where social, physical, infrastructure and distance access to reproductive services are available to all. At the same time, she spoke of revolutionary relationships focused on self and collective care, and of open spaces shared with everyone, from the heart.
"It's our space," Goyal reminded us, "just like it's our vision."
The village to thrive was co-presented by West African educator, change-maker and artist Coumba Toure and Maya K'iche educator and human rights defender Lolita Chavez. Toure conjured a village in which all were welcomed with shared food, water and shelter. In this village, the currency was laughter, work was voluntary and its rewards were freely shared with others.
"Make and grow food to keep for the next seven generations," said Toure. "Make beautiful things that people can use. Make songs. Lay down and watch the stars. That's work too. Some of us sit and watch the river and watch the ocean. Some watch the stars. So we can sit and write down every move they make. So we can make knowledge so people in coming generations will know when the clouds will come. When the floods will come."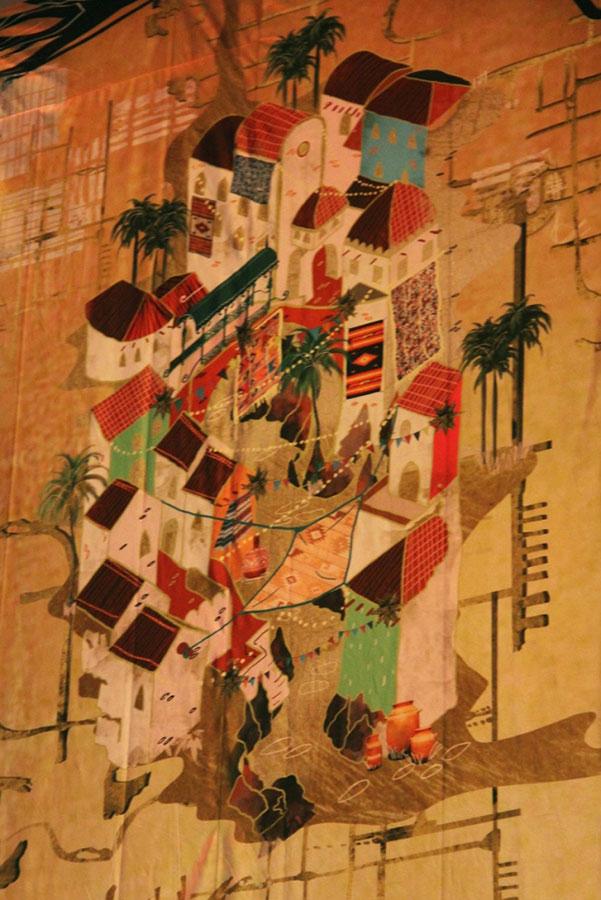 Toure's co-presenter, Lolita Chavez, offered a prayer and ritual to usher us toward these villages. She greeted and thanked the ancestors for giving us the strength to come together, to connect and to dream. She spoke of a feminist world of plurality that embraces biodiversity and is centred on an understanding of water for life (not for transnational corporations), of land without borders, and of the cycles of mother earth. Chavez closed the exercise of imagining feminist villages with a K'iche ritual, in which participants were invited to close their eyes, hold hands, and say, "I am you and you are me. We give and receive with this cosmic energy of mother earth."
Collective remedies
Having initiated an exploration of feminist villages of governance, wonder, love, pleasure and thriving, the plenary discussion moved to collective remedies. Facilitator Shilo Suleman described the importance of remedies as inherited toolkits to healing, moving from mouth to mouth, hand to hand and heart to heart, changing slightly to fit the world around us. Applying this metaphor to our feminist struggles, each participant was asked to write down a remedy to a problem they were facing and pass it to someone sitting near them.
Claudia Corredor from Mujeres al Borde (a queer Colombian cultural production group) rounded out this exercise by sharing her group's experience with collective remedy, organizing self-care and healing in the face of external as well as internalized violence using approaches ranging from sacred herbs to theatre. She closed by asking the audience to participate in the imaginative exercise of transforming the bad news into good news - for example, ending patriarchy.
Sitting in discomfort
For many of us immersed in feminist movement organizing, the exercise of free and limitless imagination can be a fearsome and frustrating exercise. In the face of systemic violence, how we use our time and energies can feel like – and sometimes is – a matter of life and death. Under such dire circumstances, using those resources for creative exploration or collective healing can feel like an indulgence. Going into this plenary, the shift in tone seemed initially to evoke a collective sense of uncertainty among some audience participants.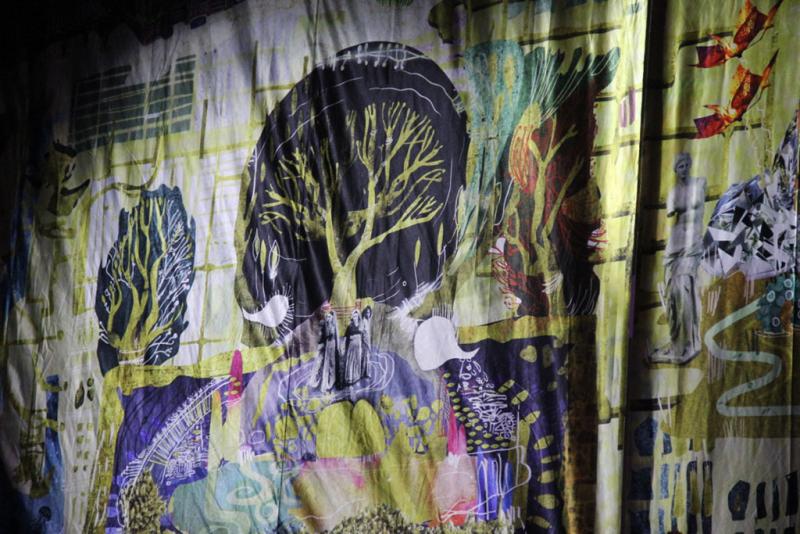 In fact, panelist
Madeleine Rees
, Secretary General of the Women's International League for Peace and Freedom (WILPF), was one of them. Rees spoke of how at first she found herself well outside her comfort zone in working with the Fearless Collective for this exercise. But after three days of working with the group, she said, she wants that village, and proposed various ways of getting there. 
By the end of the plenary, for many of us in the audience, the feeling was mutual. Because, as Coumba Toure said, there will be no future if it's not feminist – and in this war on our bodies, our compañerxs, our loved ones, our children, there's no way for us to get there if we can't take the time to explore, build and exercise a new, different, radical imagination, healing ourselves and each other along the way.