BLACK CANVAS REVERBERATIONS OF FREEDOM
Our freedom dreams are a roaring Black; swellings of coming insurrection manifested. This roar is felt in the tip of a brush about to paint the sounds of our resistance; in the cadence of saxophones, playing the drawings that our grandmothers sketched, of struggles unrelenting; in the poems inscribed by the movement of our bodies when that bass drops. The roaring Black of our art incites and cultivates our insurgent imagination to envision and sculpt autonomous and self-determined constellations of freedom.
---
"As a cultural worker who belongs to an oppressed people my job is to make revolution irresistible" - Toni Cade Bambara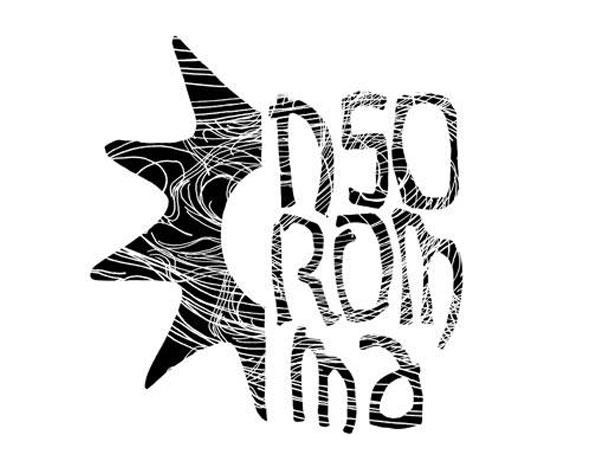 Art is central to Black feminist struggles because it creates sites, with multiple entry points, to convene emancipatory dialogues within our communities. This is the tradition of the prose and poetry of June Jordan and Amilcar Cabral, the broadcasts of Umkhonto we Sizwe's Radio Freedom, and the music of Miriam Makeba and Cesária Évora, amongst many others. The ones that came before us sounded the drum; we are reverberating the echoes calling us to freedom.
BLACK CANVAS | REVERBERATIONS OF FREEDOM, curated by NSOROMMA, is a series of pan-African cultural production processes threaded together by themes of liberation and creativity. Hawa Y Mire and I conceptualized NSOROMMA with a vision of incubating, supporting and amplifying insurgent Black art and artists. With this vision in mind, we are collaborating with the Black Feminisms Forum Working Group, hosted by AWID, to bring BLACK CANVAS | REVERBERATIONS OF FREEDOM to Bahia, Brazil in September.
BLACK CANVAS | REVERBERATIONS OF FREEDOM –Bahia explores the multiple ways that radical Black feminist cultural producers are carving out pathways of imagination, creativity and freedom. The participating artists work across a variety of mediums and are situated across the Continent and the Diaspora. They are painters, dancers, drummers, curators, beatmakers, dj's, writers, poets, chefs, singers, and storytellers.  Importantly, BLACK CANVAS | REVERBERATIONS OF FREEDOM –Bahia is woven into the fabric of the Black Feminisms Forum because we wanted to center the practice of art as inherent to our collective liberation. We want to curate a cultural production experience that moves through, with, and as part of every aspect of the global gathering of Black feminists. 
Through poetry, culinary and visual art, music, film and movement BLACK CANVAS | REVERBERATIONS OF FREEDOM –Bahia will highlight the ways in which Black feminists are imagining and co-creating our collective futures.
The journey of building BLACK CANVAS | REVERBERATIONS OF FREEDOM –Bahia has in itself been a collective creative process with participating artists over many months allowing for bold co-creation.  Among the wide range of workshops, interactive sessions and panels spread over both days of the Black Feminisms Forum will be one by DJ Lynnee Denise. Early on in our conversations with Lynnee we talked about how important it is to build radical feminist pan-African archives, and as a result of these conversations a session on DJ Scholarship was born. In this session Lynnee, along with other DJs, will position "Black DJ culture as a subversive multi modal research practice which contributes to shaping and defining social experiences. Understanding a DJ as a revolutionary rhythmic agitator and melodic inciter allows us to see the DJ as an archivist, cultural worker and information specialist who assesses, collects, organizes, preserves, and provides access to our histories and futures."
Also, spurred by our conversations on archiving our movements, we began to discuss how it is that we are sustaining our movements. We explored these conversations with Angélica Moreira (Ajeum Da Diaspora), a Brazilian culinary artist, and within hours Nourishing Freedoms was in the beginning stages of its manifestation. Nourishing Freedoms is a community event that will close the first day of the Black Feminisms Forum. The evening will weave conversations about how food in our communities has been a site of resistance, creativity, and nourishment with storytelling and performance art.
Throughout each conversation with the 15 plus artists that are a part of BLACK CANVAS | REVERBERATIONS OF FREEDOM –Bahia the joy that is a part of each their artistic processes has been clear. The conversations have been an important reminder to me that, though struggles for freedom have difficulty, they are also joyful manifestations of our freedom visions.  Freedom Sounds - Travelling Black in Time, the closing of the Black Feminisms Forum, is a celebration and honouring of that joy through sonic conversation between drummers and DJs from the continent and the diaspora, based on our traditions of call and response, reminding us of our unity in our multiplicity.
Our freedom dreams are a roaring Black, let the reverberations begin!
---
Through other fundraising efforts we have been able to secure some funding for BLACK CANVAS | REVERBERATIONS OF FREEDOM – Bahia, but we are still short of our goal by $30,000. On May 25 we launched a crowdfunding campaign to raise the additional funds. Any and every contribution is critical!
Thank you for helping us reach our goal to bring together an exciting group of Black feminist artists and cultural producers from across the Continent and Diaspora!
Some of the participating artists in BLACK CANVAS | REVERBERATIONS OF FREEDOM –Bahia include:
Afifa Aza
Aishah Shahidah Simmons
akwaeke emezi
Angélica Moreira
Damani Baker
d'bi young anitafrika
Eliciana Nascimento
Fatou Kandé Senghor
Lynnée Denise
Mimi Cherono Ng'ok
Muptee
Nadijah Robinson
Neo Sinoxolo Musangi
Sabriya Simon
Sokari Ekine
Yaba Badoe
Yvonne Fly Onakeme
& more
---
About the author
Luam Kidane is an African communications strategist, curator and writer. Luam's research, writing and work examines contemporary African movement building at the intersections of communications, decolonial aesthetics, Indigenous governance models, art, articulations of self-determination, and media.