Joana Silochina Foster, the formidable Ghanaian-British activist and lawyer who died last month, co-founded Africa's first feminist philanthropic institution.
---
Before the fourth world conference on women, held in Beijing in 1995, Joana Silochina Foster, a Ghanaian-British activist and lawyer, attended a workshop organised by the Global Fund for Women. She happened to be seated next to Dr Hilda Tadria, a Ugandan scholar and activist whom she had not met before. Turning to Tadria, Foster said: "What we really need are our own resources."
And so the idea of a fund for African women was born.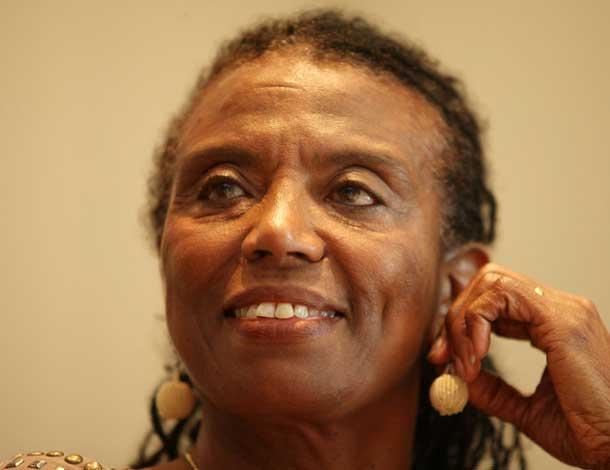 At the time, it was a groundbreaking notion: no such institution existed on the African continent, where funding for women's rights was primarily channelled through international NGOs based in the global north.
The creation of a fund to support the work of an African women's movement began, but was put on hold when Foster took up the role of regional coordinator at Women in Law and Development in Africa, in which she oversaw the organisation's gradual expansion into a women's law network covering 26 African countries.
Despite her engagements, Foster did not give up on her dream of a fund led by African women that would support the work of African women's rights organisations. In 1996, a conversation with Bisi Adeleye-Fayemi – a Nigerian feminist who, at the time, headed Akina Mama wa Afrika, a pan-African women's rights organisation based in the UK – led to a partnership that culminated with the creation of the African Women's Development Fund (AWDF) in 2000.
Co-founded by Foster, Tadria, and Adeleye-Fayemi, the institution has since provided funding of more than $28m (£22m) to a total of 1,200 women's rights organisations in 42 African countries.
Speaking on AWDF's 10th anniversary, Foster said: "The concept of a fund for African women was an innovative idea. The launch of AWDF in 2000 was the result of a compelling vision, strategic planning and years of hard work. AWDF is an excellent example of solidarity amongst African women."
Foster died on 5 November 2016, after a two-year battle with cancer.
She was 70. Her lifelong journey as an activist started at 17 when she became a member of the Campaign for Nuclear Disarmament in the UK. She studied law, and practised in both the UK and Ghana, focusing on poverty, race equality and women's rights. From the early 1990s Foster devoted her working life fully to the non-governmental sector, becoming the country director of Cuso, Ghana, a Canadian non-profit organisation committed to social justice around the world.
Foster was an elegant, graceful woman, with an aesthetic and style that spoke to her dual Ghanaian and Indian heritage. She often dressed in white or cream-coloured cotton tunics, with a colourful shawl draped around her slender frame. She always made time to give everyone a hug, and had a particular interest in connecting with – and inspiring – younger feminists.
"Joana put all her energy into everything she did," said Dorcas Coker-Appiah, executive director of the Gender Studies and Human Rights Documentation Centre based in Accra, which Foster co-founded. "[She was] willing to stand back and let others take the limelight. As a co-founder of the gender centre, she was always ready to support our work, pointing us in the right direction."
Akua Kuenyehia, a Ghanaian lawyer and former international criminal court judge, said: "Joana, together with others, began the process of getting African women to realise that they can do whatever they set their minds to because they are capable."
The African women's movement has lost a formidable activist.
---
Joana Foster is one of 60 feminists commemorated in Awid's 2016 online tribute to women's human rights defenders who have died.
---
This content is republished as part of our content partnership with the Guardian and Mama Cash.