Reflections on the 13th International AWID Forum and its intersections with shrinking Spaces for Feminists, Women Human Rights Defenders (WHRDs) and Solidarity.
---
Before arriving at the 13th AWID International Forum in Bahia, Brazil, I naively thought I was prepared for it.
I had heard many fascinating stories about the Forum from my colleagues at Nazra for Feminist Studies (NFS), and more importantly from my mentor, Mozn Hassan, Founder and Executive Director of NFS. She is also a member of the Forum International Planning Committee. It was bittersweet to be there though, as 11 members from Nazra were participating, but without our dear friend Mozn. She was banned from travel on 27 June 2016 within the context of Case 173 for 2011, the infamous case known as the "NGO Foreign Funding Case".
---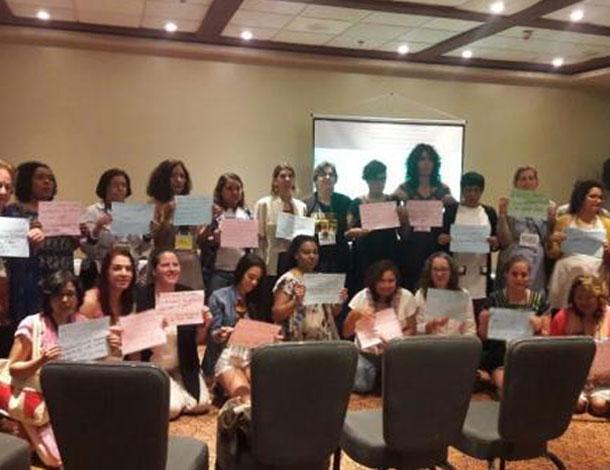 I was told the Forum is overwhelming, nurturing and highly educational. Upon my arrival, I realized I was in a utopian feminist parallel universe. One that is free from constant worries lived on a daily basis in Egypt; the lingering ogre of what the fate of Mozn and Nazra will be, a bell jar constantly hanging over our heads in our daily activities, discussions and strategic decisions taken to sustain our work. I saw many feminists of diverse backgrounds occupying the space of the Sauipe Resort, smiling, laughing, talking in different languages, engaged in serious conversations, exchanging loving embraces, it was filled with love, solidarity, respect and fun. I was in for a surprise, experiencing a level of solidarity I had never seen before.
My colleagues and friends were truthful.
Throughout the course of four days that felt like a far longer period of time, I met feminist friends who are extremely dear to my heart. Throughout our meetings, conversations, reflections, and running around different buildings to absorb the wisdom of numerous concurrent events, my heart ached for Mozn's absence. Whether it was in conversations about escalating extremisms, cross-generational movements, shrinking spaces for feminists and WHRDs, strategies employed by regional feminist movements to keep the feminist agenda as a top priority in the midst of alarming political changes, Mozn's words echoed through my mind. Words of:
the importance of solidarity at times of heightened challenges for feminists and WHRDs;
necessity of reflecting on actions and decisions taken how to build on by strengthening exchange of experiences while keeping various and differing contexts
always, always, not compromising the autonomy of feminists and decisions they make that are customized to contexts and regions each one of them comes from.
She always says: "the personal is political", a statement that came to full circle at the Forum, hearing the wondrous reflections of feminists about the work they do, based on their personal experiences, challenges, times of great success and overwhelming defeat.
On the 3rd day of the Forum,
at the WHRD Hub, our dear friends at AWID had set up a day of solidarity with Mozn, where feminists and WHRDs poured in to show their solidarity for her. Participants wrote powerful messages of solidarity for Mozn in different languages on colorful papers, while a beautiful mural of roses made for her by the Meso-American Initiative stood strong in the background. A dear feminist and friend from the Women and Memory Forum told me tearfully:
"We are the ones getting all the love for her, we are the ones being comforted, when it should be her who receives all that and not us."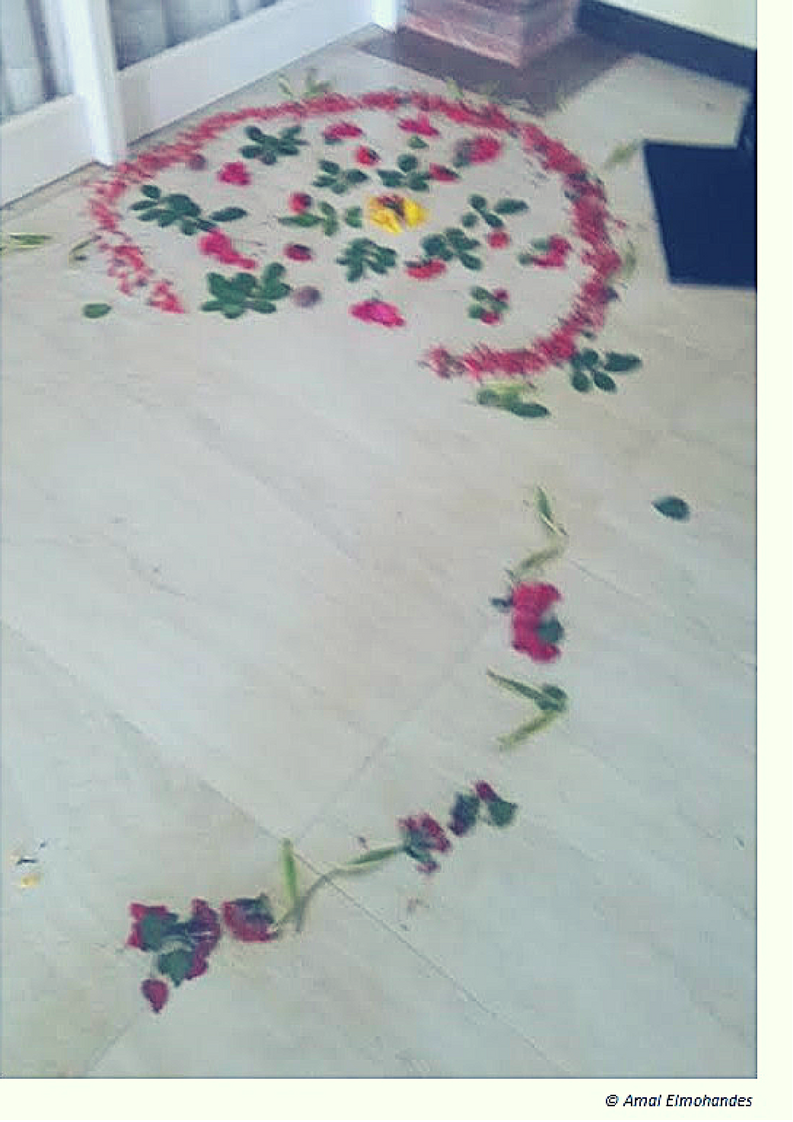 It struck me how solidarity can transcend all forms of injustices. We sent Mozn pictures of these colorful post-its, the mural of roses, and my colleague's words kept ringing in my ears. It felt extremely unjust, indeed, that we were the ones experiencing all that love and sense of togetherness, and I was amazed to read her messages of appreciation for our dear friends at AWID for doing this, especially in the midst of all the craziness they were dealing with at a Forum of that size. It was then that I realized how important and pivotal the value of genuine solidarity is. And at the same time, how comforting and cruel it can be.
Solidarity is cruel not because of its nature, on the contrary, it is a practice and action that needs to be practiced more often and sustained. It is cruel because it's a constant reminder of the injustices experienced by many feminists and WHRDs. It is an action that we need to sustain, will sustain, in the harsh reality of growing and escalating violations against feminists and WHRDs all over the world. These violations that only multiply in volume and nature for many generations to come, that the future feminist generations will need to face and deal with.
Like Sylvia Plath's bell jar, that of constant threat and fear for my dear Mozn was temporarily lifted during the Forum, but since our return from that safe space, it again hangs over our heads. 
Today, though,
it hangs with utter pride, because on 22 September 2016 it was announced that Mozn Hassan received the "Right Livelihood" Award, known as the Alternative Nobel for all her work on women's rights issues, including combating sexual violence in the public sphere and enhancing women's political participation. Even though she will not be able to travel to receive the award in November, I am hopeful that the global solidarity she will be surrounded with and the global recognition of her work will, even if just temporarily, help lift the sense of doom she experiences every second on a daily basis. 
---
About the author
Amal Elmohandes, an AWID member, works as the Deputy Director and Director of the Women Human Rights Defenders (WHRD) Program at Nazra for Feminist Studies, a program which provides legal, psychological and medical support to WHRDs in Egypt, in addition to focusing on knowledge production related to WHRDs. Amal has engaged in issues of sexual violence in the Egyptian public sphere, also as it is one of the main issues Nazra works on. She is also a member of the Emergency and Urgent Responses Committee of the Regional Coalition for Women Human Rights Defenders in the Middle East and North Africa (MENA). Amal obtained a Bachelor's degree of Arts from the American University in Cairo, where she majored in English and Comparative Literature, and has completed a M.Phil. in Gender and Women's Studies from Trinity College Dublin.
---
This article is part of the "AWID Members Reflect on the 13th AWID International Forum" series.