When I was 15, my family moved to the USA from Canada.
My mother, a single parent originally from Pakistan, had landed a job as a professor at Long Island University in New York, so a week before the move, we drove down to the border to get our visas. We waited for several hours to be seen and Mom reminded us teenagers to be on our best behaviour; this was post-9/11 New York and she was brown. She read a book while my brother and I made fun of each other and chatted.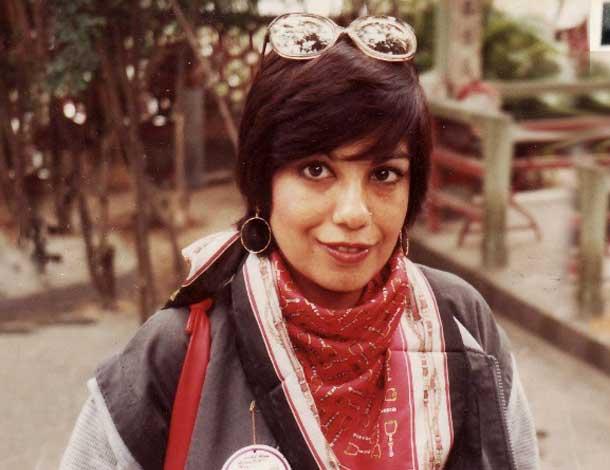 Suddenly, from across the waiting room, we heard a South Asian man screaming at his wife and we all looked up. When the man finished yelling, my mother addressed the woman across the room. "Get rid of him!" she called out supportively, in her deep, boisterous voice.
Miraculously, we got our visas.
Growing up, I knew that my mother was heavily involved in the feminist movement in Pakistan but I never cared enough to ask questions. It was a normal part of our lives - she and her activist friends discussed feminism and politics, we got dragged to rallies and demonstrations until we were old enough to refuse. She encouraged us to explore our sexualities when we were ready to do so. Our response was always to roll our eyes and laugh.
Mom was being Mom.  
I am a mixed-race, first generation Canadian.
I have pale skin and freckles, and it shocks people to learn that I am Pakistani. I didn't know much about the country except for the bits of Pakistani culture I experienced when we visited and of course what I picked up being raised by a Pakistani mother. There were elements of her culture that my mother cherished and maintained. When we went on family trips to Poland or Cuba in the 90s, she wore her salwaar kameez proudly.
When we attended an event at my school in the US and my teacher asked where we were from, I responded "Toronto" which she quickly followed with "and I'm from Karachi" while I rolled my eyes. But the importance of knowing about my ethnic roots didn't occur to me as a child or adolescent.
Then, when I was 19, my mother passed away.
In  the decade since her death, my work has drifted more and more towards women's rights. In that time, I have developed a cultural void, paired with a longing to know more about my mother as a woman, as a Pakistani, and as a feminist. The history of that movement is largely undocumented (especially online), so in an effort to learn more about it, I turned to the next option: word of mouth.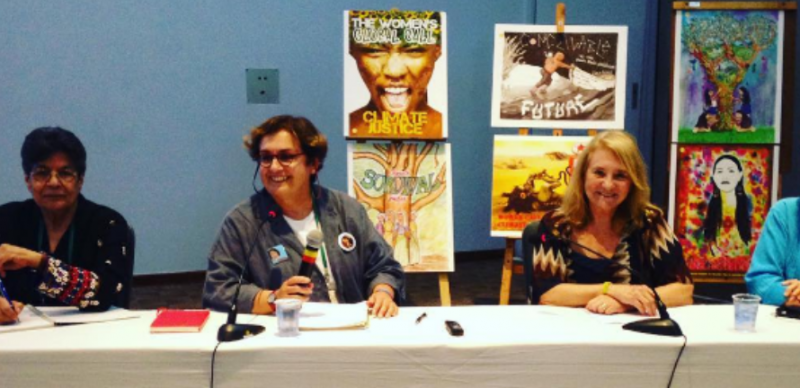 The timing couldn't be better. I was thrilled to discover that some of my mother's activist buddies who had been instrumental in the Pakistani feminist movement, were attending the 13th  International Forum in Brazil in September. As an AWID staff member, I was headed to the Forum as well.
Hi,
I introduced myself to
Nighat Khan
nervously before her panel presentation,
I'm Nuzhat's daughter.
We hugged and settled on a time to meet afterward. I sobbed throughout the presentation, from a combination of nerves, sadness and excitement. That afternoon Nighat told me about Women's Action Forum (WAF), a non-partisan, non-hierarchical and non-funded Pakistani women's rights organization, that she, my mother, and several others founded in the early 1980s. She talked to me about how the organization has expanded over the decades and its enduring commitment to the principles of women's rights and empowerment.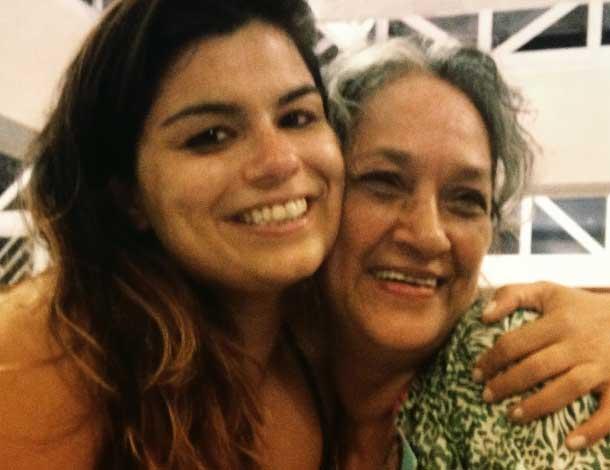 In an empty meeting room after a long day of back-to-back meetings, she agreed to do an interview with me on camera. Farida talked of the history of the movement and set the political context for me. She told me about how she came to join Shirkat Gah - another feminist organization my mother cofounded, of which Farida is now the Executive Director. She talked about some of the methods the organization uses to teach issues of women's rights to men, and told me of some of the successes in the movement.
Reflecting on the Forum, I had an urge to share information about the Pakistani feminist movement widely. When we hear of news from Pakistan in the west, it's almost exclusively focused on negative stories, usually anti-feminist news. There is so much trouble in Pakistan but behind that veil are stories that inspire hope, about a movement that has been growing for over three decades that is continuing to gain traction and make strides in a country brimming with inequality and hostility. These stories should be heard and the women driving them should be recognized.
I am no more or less Pakistani now than I ever was, but after the Forum, I am comfortable with that.
My relationship to Pakistan has not shifted, but my sense of self, my pride in who I am and in who my mother was, has grown immeasurably. AWID's 13th Forum gave me inspiration, admiration and hope. It also facilitated in filling a void within me. I now have two new "aunties" and knowledge of a rich, moving history that my mother helped build. I've been thinking a lot about what I can do as an individual with Pakistani heritage and as part of the bigger movement, to contribute to building on the hard work of the previous generation. A major part of that work is the intergenerational, transnational transfer of knowledge that began with my meetings with Nighat and Farida.
Another part of the process came at the end of my interview with Farida, when she told me to "never stop laughing". A second later she added, "your laugh is exactly like your mother's."