Cross-movement building is key to advance trans and intersex persons' rights
In commemoration of International Day Against Homophobia, Transphobia and Biphobia (IDAHOT), celebrated every 17 May, we invited a range of trans and intersex activists to reflect on the importance of cross-movement building for the advancement of rights.
---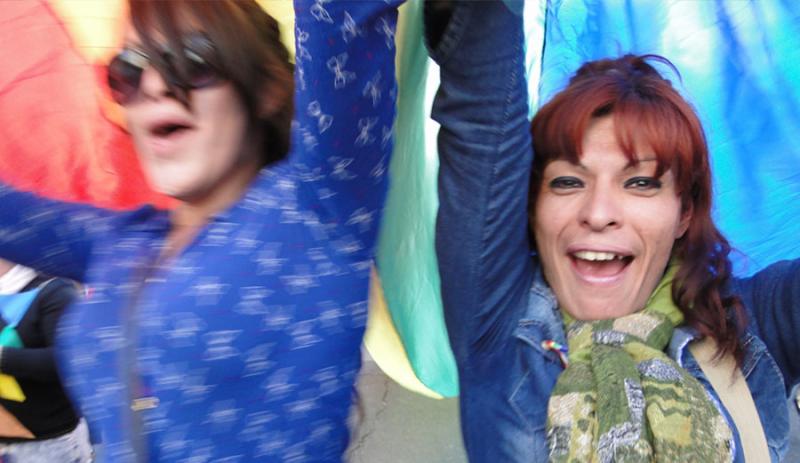 While some progress has been made in recent years in recognizing trans and intersex persons' rights, such as the Gender Identity Law passed in Argentina in 2012, there have also been strong setbacks like the laws recently voted for in the state of North Carolina, USA, which ban cities from protecting LGBTIQ people. However, the negative context is not created by laws alone, but also by violent threats, attacks and murders  of activists and trans persons in many countries around the world.
In relation to health, some organizations are carrying out campaigns for depathologizing trans identities at the international and local levels. (Two organizations doing this work are GATE – Global Action for Trans* Equality at the international level and OTD - Organizando Trans Diversidades [Organizing Trans Diversities] at the national level in Chile.)
The news about the trans man from Iceland who just gave birth to a daughter, a first case in that country, but not in the world, reinforces the need to include trans men in discussions around reproductive rights and abortion.
The AWID Forum 2016 is designed as a space for different movements to engage in a dialogue with, and get to know, each other, and to think together about strategies to strengthen our collective power.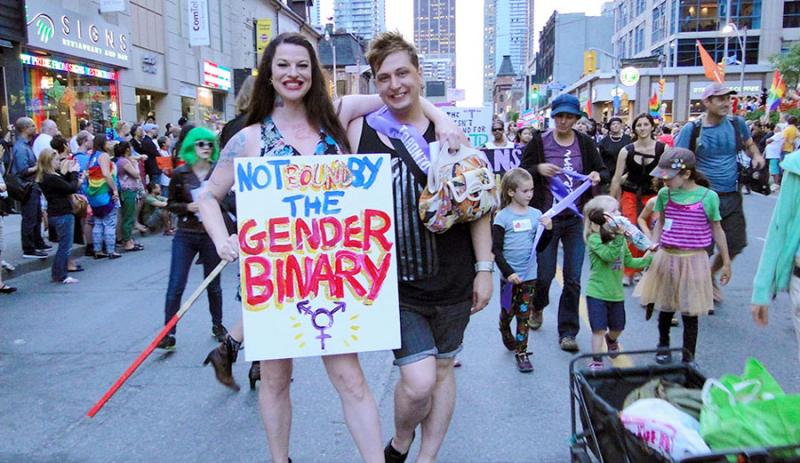 We invited a range of trans and intersex activists to answer a two questions and share their experiences and ideas
What works well in building movements and organizing across movements for advancing trans and intersex rights?
How could we further strengthen global solidarity with the trans and intersex movements?
---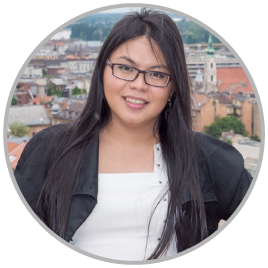 Charlese Saballe
Age: 33
Country: from the Philippines now based in Finland
Organization: Society of Transsexual Women of the Philippines (Philippines) and TransAmbassadors (Finland)
Preferred pronoun: She
"I have always thought that meeting fellow activists from different backgrounds and movements has worked well for me. Seeing and hearing people talk about their work and their passions always gives me inspiration to keep doing what we do.
Giving trans and intersex rights activists, especially those who are from the Global South, a chance to attend international conferences, trainings and visits so that they could network and build relationships with the other movements would be beneficial - these events might lead to cooperation. Collaborating and working together on projects would not only result to a strengthened solidarity with the trans and intersex movement, but the experiences gained through co-coordinating these projects would enhance the know-know of the trans and intersex organisations and expand their capacity to do more projects in the future.
It is known that trans and intersex organisations are significantly underfunded and it would be great to see the more-funded movements help less financed and less visible organizations get funding opportunities, either through co-sponsoring projects and cross-movement initiatives or through sharing of information on funding sources and how to access these funding mechanisms. It would also be significant to note how funders and donors could help by incorporating trans and intersex work in their agenda.
Projects that highlight the intersectionality of issues would also be important to undertake. For instance, it would be good to explore how issues from the other movements (women's rights, people of color, people with disabilities, migrants, sex workers, people living with HIV/AIDS, anti-poverty, etc.) interconnect with the trans and intersex movement.
Showing solidarity and supporting the causes among and between movements amplify our voices and strengthen our collective power - which is always beneficial to our aims of fighting against systemic oppression, prejudice and discrimination, whichever movement we are working for".
---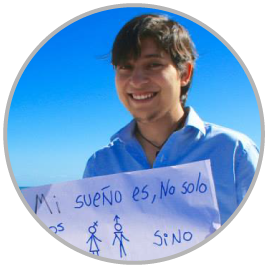 Michel Riquelme Norambuena
Age: 31
Country: Chile
Organization: Organizando Trans Diversidades – [Organizing Trans Diversities, OTD]
Preferred pronoun: Any neutral one, in Chile we use "le".
"I think the first step for trans and intersex political organizing is recognizing and becoming aware of our identities and their specificities. Also reflecting on our place in the world, the spaces allowed and forbidden to us. I believe feminisms have made a huge contribution to trans political organizing. To claim ownership over feminist discourses and practices has been key. My body is mine and it is I who makes decisions about it – this is a crucial statement for a trans or intersex person.
Challenging power relations and also the way we act politically is also important. Individual leaders can contribute to achieve media visibility from time to time but they don't build organized, strong and lasting political movements on their own. If we want real change in the world we are living in, we have to aim at building those kinds of movements, to be able to name ourselves as a movement that thinks and acts in a consistent way.
Solidarity can be shown by fighting the binary gender system; denaturalizing the logic by which there are only men and women in the world; helping to strengthen trans and intersex leadership and our organizations; helping to promote spaces for political reflection among trans and intersex persons; stop pathologizing us and justifying such pathologization with so-called good intentions; stop seeing us as victims; stop questioning our identities, gender expressions and bodies right from the moment we are born".
---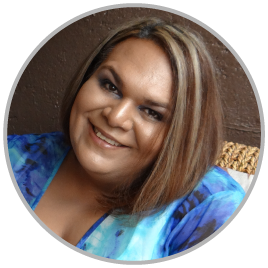 Natasha Jiménez
Age: 49
Country: Costa Rica,
Organization: Mulabi/ Espacio Latinoamericano de Sexualidades y Derechos [Mulabi- Latin American Space for Sexuality and Rights]
Preferred pronoun: she
"I think that some of the successful features in building the emerging trans and intersex movements (and particularly the latter) include having been able to create strategic alliances with other movements without losing their autonomy; positioning their agendas in different spaces; creating and leveraging spaces for dialogue with decision-makers; and getting technical and financial support for institutional strengthening. I think we still have a long way to go before our movements are consolidated as spaces in which individuals, feelings and knowledge from different backgrounds and at different stages come together.
Strengthening solidarity can happen by encouraging people who make up these movements to strengthen themselves, to acquire all the necessary tools to face the challenges they find within their own organizations as well as in the outside world. It can also be done by making visible, not only the needs of our populations, but also our achievements and how we got them, even with scarce technical and financial resources in most cases".
---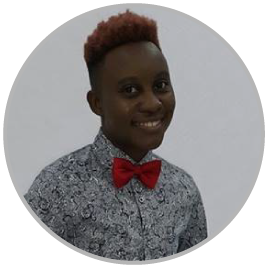 Neish McLean
Age: 31
Country: Jamaica
Organization: TransWave (Founder) & J-FLAG (Programme Officer)
Preferred pronoun: He, Him.
"As the founder of TransWave, we have begun the work to build the trans rights movement by raising awareness and increasing the visibility of transgender Jamaicans, in order to change the narrative towards a positive reflection of the community, while highlighting the need for improved healthcare that meets the needs of the community.
Our focus on human rights highlights not just the struggles of the community but also our successes. This effort is important to advancing trans rights as it creates impact on the wider society by humanizing the trans community through sharing our fears, our hopes and our dream for a better Jamaica that respects, values, accepts and loves the community, regardless of our gender identity.
Through my work with J-FLAG, our transgender sensitization training with healthcare workers has also been successful. Increasing public understanding, addressing biases, stigma and discrimination are all key issues that are necessary to address. Importantly, is the need to address a cross-section of issues, including particular issues that affect the youth, women, the poor, the disabled and the elderly. Organizing across movements builds allies and also puts forth an holistic approach that integrates other factors that impact transgender people and further cements that human rights are integral to all people, no matter what makes us different.
Global solidarity can further be strengthened by creating platforms where transgender advocates and activists can reach other to share ideas, stories, news and projects.  Having access to information, especially in a region with limited resources for transgender people is important, not just to the community, but for the wider society as well.
Another way to strengthen global solidarity is the hosting of regional and international conferences that are accessible to transgender people across the world, creating a space for the community to share their experience and build networks. Creating spaces for transgender people to explore their identity, access information and support each other is critical for the empowerment of the community. It's important for us to know that we exist, across borders and that we can unite despite distance and differences in our cultures".
---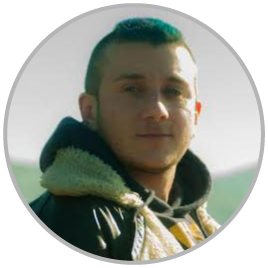 Tangarr Forgart
Age: 33
Country: Ukraine
Organization: "Lavender Menace"
Preferred pronoun: he, him
"To work on the consolidation of trans community itself is necessary (and that is what my group actually does now), as well as creating alliances with LGB. Also is needed is a clearer affirmation of our rights, developing self-esteem and a sense of human dignity. That's a big challenge, as Trans community is one of the most vulnerable groups among LGBT.
There is also discrimination from LGB and sometimes even some trans people support pathologization and forced sterilization practices. Training and lectures for LGBT community would help as well. It's also important to cooperate with political parties who are ready to represent our interests. The presence of open transgender people, who can tell their own stories, is of even greater importance. Personal stories always work better than faceless statistics.
Highlighting transgender issues for the general population in a variety of ways would help for movement building: living libraries, TV shows, especially with groups such as rights activists, medical workers, journalists, policemen/ policewomen and politicians.
Strengthening of global solidarity could come from the experience of feminist struggles for reproductive rights (abortion prohibition, forced sterilization for transgender people), everyone's right to look and behave as he/she wishes, self-ownership of one's body is very important to us. Public demonstrations to pushing your agenda in Parliaments would also be useful".
---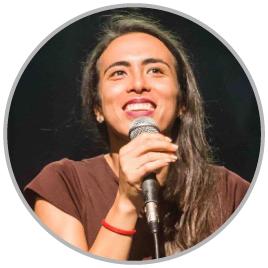 Viviane Vergueiro
Age: 31
Country: Brazil
Organization: CUS - Grupo de Pesquisa em Cultura e Sexualidade (UFBA) [Culture and Sexuality Research Group]
Preferred pronoun: Feminine
"In short, I would say that what works well in this movement building and organizing is the notion of intersectionality: our movements and actions will be more effective to advance trans rights to the extent that there are ongoing self-reflection processes on the implications of not having an intersectional diversity incorporated in them; and on the importance of gender identities as an intersectional vector.
It is crucial to give priority to the claims of marginalized trans and travesti communities such as the intersections between class, race-ethnicity and professional activity, be it within trans movements or in dialogues with social movements, particularly LGBT and feminist ones.
Strengthening trans movements will contribute to deeper solidarity if we develop our awareness of existing in resistance to cis-systems, which means creating tensions within them, while realizing the urgency of organizing and acting beyond them. This will lead to legitimizing a variety of strategies, considering different intersectional locations and political perspectives.
In this way, there will be more solidarity among trans movements when we are able to acknowledge the limitations and strengths of all strategies, be it in discussions with legal or health institutions;  or in preparing for the self-defense and direct action required to decolonize all communities and individuals of non-conforming gender identities".