Transitions: Tangarr's Story
After Russia annexed Crimea from Ukraine in March 2014, Lesbian, Gay, Bisexual, Transgender, Queer and Intersex (LGBTQI) rights and communities on the peninsula became subject to the discriminatory and repressive 'anti-gay propaganda' law. 
---
Tangarr was born in Sevastopol, a city on the Black Sea. But as a gay transman, with strong views and principles supporting feminism, LGBTQI rights and human rights in general, he now considers Crimea a dangerous place and has fled with his partner to the continental part of Ukraine.
About Identity
Unlike most transgender people, Tangarr discovered somewhat later in life that his gender identity didn't match his sex assigned at birth. He told us about his childhood being relatively happy and his parents holding fairly liberal views on how a child is supposed to behave. He and his brother were treated equally, and Tangarr wasn't persuaded to 'act like a normal girl' or do things traditionally considered feminine by society.
"I was playing Cowboys and Indians, climbing mountains with my parents and my brother, we went backpacking. I practiced Judo. I had no problem with being myself."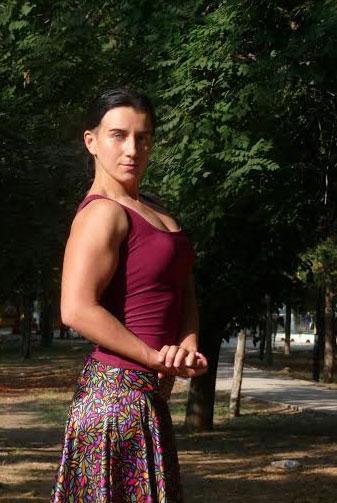 The coming of puberty, though, brought challenges for him. He wasn't happy about everything his mother cherished, particularly the notion that this was the time that 'turns girls into beautiful women', an idea often romanticized.
His feelings about those changes were based on worry and frustration, he remembers, "it's hard to realize that your body develops in a way contradictory to your psyche". 
Society didn't treat him the way he wanted to be treated, people saw in him a young girl, and all he felt was a sense of wrongness and confusion related to the fact that their perception disappointed him.
"I thought I was lesbian (because they're, you know, stereotypically portrayed as masculine women), but I preferred men. It's one of the moments when you realize how important enlightenment on issues of gender and sexual orientation is."
Tangarr describes how he lacked information about transgender people, so he thought that the main problem was his body. He worked out, "became more muscular and athletic, yet something was definitely missing". The sense of wrongness still persisted even if it was diminished by a quite liberal environment, including the understanding and support of friends.
His life was changed by someone (he used to know) attempting to insult him by saying "no matter how hard you work out, you'll never be a man". At this point, Tangarr realized something he said he never thought about before...
"I thought I was alone. A girl who feels like a guy — moreover, a gay guy."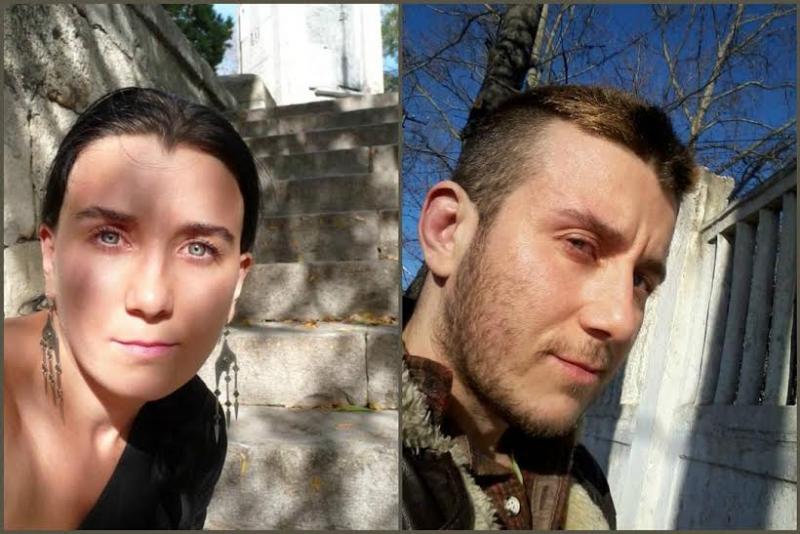 Legal changes and challenges
Prior to his legal sex change, the information Tangarr found online and the people he talked to helped guide him to learn all he needed to know about this process in Ukraine. He read stories, medical articles, basically everything about appearance changes and hormone replacement therapy.
He started the therapy and went through mastectomy (removal of breasts) procedure in Moscow, Russia as there "are no surgeons in Ukraine who are famed for quality in this matter". For him this also reflects general "ignorance among the population on transgender issues, even among medical workers". 
"For everything we hold dear, it's unthinkable to refuse facing the challenge."
However, to complete the legal sex change in Ukraine, irreversible sterilization is mandatory. Tangarr protested against this because, "forced sterilization is discriminatory for too many reasons to count". With support of a friend, he was able to change documents legally, without undergoing hysterectomy (removal of the uterus). He is one of the very few people who has done so in Ukraine. 
Discrimination/Bias/Violence and joining movement(s)
 "I always found it weird that nobody does anything to stop it from happening… But then I understood that this nobody is me"
Tangarr's experiences during his life (as a woman) moved him to join the feminist movement, "as further male socialization highlighted all the challenges girls and women must overcome on a daily basis". He is an activist in "Lavender Menace", a group whose main fields of interest are queer theory, feminism and transgender rights, and is an active member of the Trans* Coalition, which unites transgender people and their allies in countries of the former Soviet Union. 
In December 2015, Tangarr began his work as an activist by participating in a dialogue between representatives of the transgender community from countries of Eastern  Europe and Central Asia (EECA) and the Eurasian Coalition on Male Health (ECOM), to discuss  prevention and treatment of HIV and AIDS among transgender people as a socially vulnerable group. He made a presentation on "Cognitive biases as reasons for transmen being at a high risk of HIV infection, methods of prevention and improvement of the situation".
He has participated in creating an information booklet about gender, has authored articles on transgender issues, has worked on a video to support Odessa Pride, and has spoken on a television show about challenges transgender people face when trying to change legal sex.
In the Kirovograd (central Ukraine) Centre for Fight against HIV and AIDS, Tangarr has been invited to lecture journalists, human rights activists, medical workers and the police on transgender issues.
Tangarr firmly believes that "education is a panacea for biases and misconceptions, discrimination and xenophobia". His motto: "surrender to the truth as fast as you can".
"The more we know about gender identity and sexual orientation issues, the less biased we become. With prejudice comes suffering, and to dispel ignorance is to diminish distress caused by it."