Watching Black Panther made me think about our everyday feminist superheroes, stepping out of their comfort zones and powering activism with creativity and skill.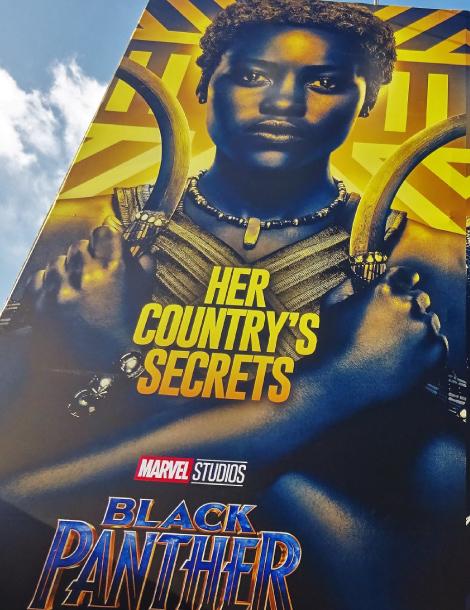 The women of Wakanda exemplify #BlackGirlMagic, one of my favourite hashtags. On Instagram, the tag yields images of some ordinary (and occasionally extraordinary) moments: dark-skinned black girls looking gorgeous, and feeling at home in bodies of all shapes and sizes; young black girls doing amazing dance moves; Black Panther's Lupita Nyongo, Danai Gurira, Letitia Wright and Angela Bassett on the cover of Essence magazine.
In the world that we live in, a Hollywood blockbuster starring several dark-skinned black and African women who play fierce, independent, and smart characters is magical. It's especially heartwarming because these are complex, multifaceted characters who stand up for themselves and what they believe in. They defend their territory and their land. They are badass superheroes.
Watching Black Panther made me think about our real-life feminist superheroes as well: women who defend communal lands from huge foreign companies which seek to extract private wealth from natural resources that should benefit whole communities; women like Miriam Mirinda in Honduras, who have resisted the investors' efforts to displace the Garifuna (descendants of west African people in Central America who escaped the slave trade) from their traditional lands to construct buildings that only the super-privileged can afford.
In my immediate feminist communities, many women have the spirit of Black Panther's Nakia, and make huge contributions towards creating the kind of feminist world that I want to live in, in their own small and large ways. Women like Nana Akosua Hanson from Ghana, a writer, poet and radio presenter who founded 'Let's Talk Consent' and 'Drama Queens' to utilise the power of the arts to address issues of consent and rape whilst nurturing sexual rights for all.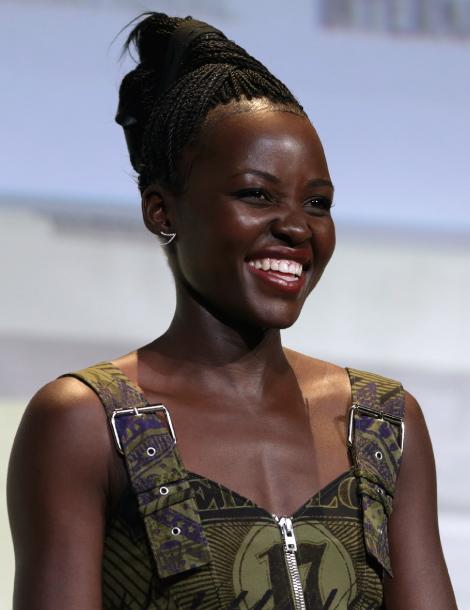 Powerful and magical feminists like Miriam and Nana Akosua are everywhere. Many of them do really dangerous, life-threatening work and in some cases have made the ultimate sacrifice. There are numerous activists like these women who work tirelessly in their communities without pay or recognition. Do we know their stories?
At the Association for Women's Rights in Development (AWID), where I work, we want to spotlight stories that showcase how feminists are creating the multiple worlds where we can all feel at home. It is essential that we hear about activist groups creating communities and sustaining themselves based on principles of equity and justice. And it's important to remember that #FeministRealities already exist, in the here and now.
The abilities of oppressed people to flourish in the face of inequity is really quite magical.
This is why we all need to hear and learn from the stories of the most marginalised in our communities. And this is part of what feminists working on the intersections of myriad complex issues can offer the rest of the world.
These stories can range from personal stories of resistance to sharing how feminist coalitions ensured that gender equality was interwoven through the 2030 sustainable development goals agenda to imagining what a post- #MeToo feminist world could look like.
When I imagine my ideal feminist future, I think about the sense of freedom I would feel – a lightness deep within me.
No, YOU'RE crying/ screaming WAKAAANDAAA FORREVERRRR into your phone. pic.twitter.com/EI4SZ0Axv8

— Kathleen Newman-Bremang (@KathleenNB) February 13, 2018
There would be a bounce in my step, and I would be surrounded by people who feel equally joyous because they can finally be their full selves.
Lesbian women in Ghana wouldn't have to keep mumbling excuses to their family when they say, "so you, kraa, when are you going to get married?" Gay men in Ghana would be able to meet other men for dates without fearing that they are being set up for blackmail or worse. Men who present as feminine and like to wear makeup and heels could strut their stuff through Kejetia market in Kumasi without being lynched by a crowd.
In this future we would all just be whoever we are – and, importantly, we would all be be affirmed, loved, and held up by our communities, families, and friends, our churches, mosques, and traditional healers.
To some, my feminist future may seem utopian. I can just hear some blustering self-appointed 'apostle' utter "kai, homosexuals will never be accepted in Ghana. Don't bring those your Western ideas here," whilst sweating in his long-sleeved white shirt, blue polyester suit, and red striped tie.
But you know what? 'Oppressed' people are resilient as fuck. Even in the most repressive environments, they find ways to live, commune with one another, and sometimes, against all the odds, thrive.
That's kind of magical, isn't it? And in my view, it's deeply feminist too.
Feminist magic hidden in plain sight. Just like Wakanda.
---
This article was originally published by openDemocracy 50.50