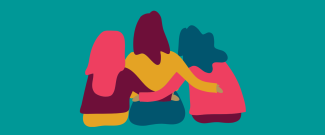 While the vaccine rollout has made travel and in person meetings more viable for some, access to vaccines is unequal and is deepening inequalities in many places. 
Similarly, while in some countries, there has been a rush to 'return to normal', many places are still experiencing restrictions and stay at home orders as well as high infection rates. 
As AWID, it is important for us to hold the reality of these differences and inequalities throughout our work. For this reason, we will not organise any in-person convenings nor will we attend any meetings that require our team to travel internationally. 
Watch our session on Vaccine Justice: