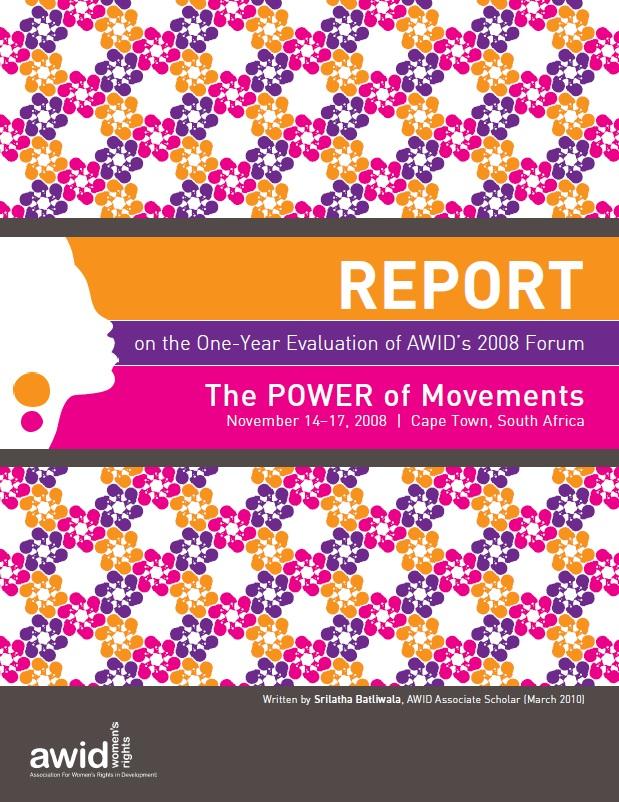 This report summarizes and analyses results of the one-year evaluation conducted among a focus group of participants at AWID's 11th International Forum "The Power of Movements" held in Cape Town, South Africa in November, 2008.
The usefulness and longer-term impact of events like the AWID Forum are challenging to assess and evaluate. It is often felt that such events are either talk shops that lead to no concrete action, or that the excitement and stimulation rapidly dissipates, with no longer-term results.
We decided to test these impressions, to explore whether the enormous effort we put into organizing and holding our Forums creates more lasting effects, and if so, analyze what these may be.
Towards this, we conducted a one-year follow-up evaluation exercise of the 2008 Forum between November and December 2009.