FRIDAY FILE: AWID takes a look at what is at stake with this year's priority theme for the 57th session of the Commission on the Status of Women (CSW 57) that will take place at United Nations (UN) Headquarters in New York from 4 to 15 March 2013 - the Elimination and prevention of all forms of violence against women and girls.
By Susan Tolmay
Member states, women's rights advocates and organisations, trade unions, religious institutions and organizations and human rights organisations will once again gather in New York for the annual two-week long meeting to evaluate progress on gender equality, identify challenges, set global standards and formulate concrete policies to promote gender equality and women's empowerment worldwide. Violence against women and girls (VAWG) is a recurring theme for the CSW and yet it is not abating. In fact, in some cases VAWG is increasing in both number of attacks and brutality and we continue to see new forms arising. So what is being done and what are the some challenges in combatting VAWG and how does it relate the post-2015 development agenda currently being debated?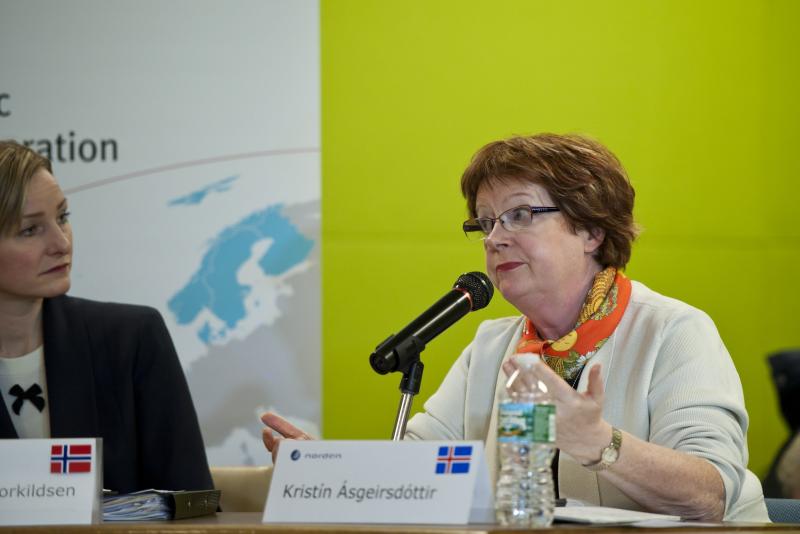 Existing instruments
Despite the many declarations, conventions, plans of action and other instruments, including, the Universal Declaration of Human Rights (UDHR), Vienna Declaration and Programme of Action, Beijing Platform for Action (BPfA), Convention on the Elimination of All Forms of Discrimination Against Women (CEDAW), International Covenant on Civil and Political Rights (ICCPR) and Declaration on the Elimination of Violence Against Women, guaranteeing human rights for all and affirming VAWG as a violation of women's human rights, VAWG continues unabated.
VAWG is deeply entrenched in all societies and yet it is still under reported and under-documented. Kofi Annan, former Secretary-General of the United Nations called violence against women, "… perhaps the most shameful human rights violation. And it is perhaps the most pervasive. It knows no boundaries of geography, culture or wealth. As long as it continues, we cannot claim to be making real progress towards equality, development, and peace."[i] The World Health Organisation (WHO) estimates that at least one in every three women globally will be physically, sexually, or otherwise abused during her lifetime.[ii]
And while regions including Africa, the Southern African Development Community (SADC), Latin America and most recently Europehave developed regional instruments; and certain countries have made concerted efforts at the national and local levels to develop strategies and action plans to address VAWG, these too are falling short in their implementation.
Women human rights defenders (WHRDs) at risk
In 1999, the United Nations General Assembly adopted the UN Declaration on Human Rights Defenders. To support its implementation and to gather information on the actual situation of human rights defenders around the world, in 2000 the UN Secretary General established the mandate for a Special Rapporteur on Human Rights Defenders.
In her third report in 2010, the first to focus exclusively on the situation of women defenders and those working on women's rights or gender issues, the UN Special Rapporteur on the Situation of Human Rights Defenders, Margaret Sekaggya, highlighted the need for a gender-specific approach for addressing the seriousness of the violations, persecutions and threats against the lives of WHRDs and their families. The report affirms that, "women defenders are more at risk of suffering certain forms of violence and other violations, prejudice, exclusion, and repudiation than their male counterparts. This is often due to the fact that women defenders are perceived as challenging accepted socio-cultural norms, traditions, perceptions and stereotypes about femininity, sexual orientation, and the role and status of women in society."[iii]
WHRDs are at the frontline of efforts to stop VAWG, providing essential support to women and girls who have experienced violence and denouncing impunity. As such, WHRDs must be recognized as crucial stakeholders in addressing VAWG, in addition to themselves being protected from violence. Members of the Women Human Rights Defender International Coalition (WHRD IC) and other women rights advocates will be lobbying member States to include strong language in the agreed conclusions of the CSW, to recognise and make recommendations to address violence against WHRDs. The WHRD IC will urge governments to address the lack of effective and gender specific protection measures, lack of will of government authorities and lack of recognition by officials of the role of non-state actors as perpetrators of violations of the rights of WHRDs.
Challenges and backlash
Increasingly, in meeting spaces like the CSW, women rights advocates are forced to divert energy and resources towards defending previous gains rather than making advances on implementing already agreed rights and advocating for protection for new forms of violence that continue to arise.
Fundamentalisms are on the rise globally. AWID's survey of 1,600 women's rights activists from over 160 countries found that 76% had witnessed a global rise in the strength of religious fundamentalisms over the past ten years[iv]. In the experience of eight out of ten women's rights activists surveyed, religious fundamentalisms have had a negative impact on their work. Last year's CSW 56 failed to adopt agreed conclusions, a very disappointing outcome that was largely due to a strong conservative and fundamentalist opposition. Conservative governments pushed to safeguard "traditional" and "moral" values to restrict women's sexual and reproductive heath and rights (SRHR) and infringe upon human rights already guaranteed by international law.
Women's bodies, often considered to be the bearers or markers of religious, communal or cultural identities, are targeted by all kinds of fundamentalisms--religious, traditional, cultural, ethnic, and nationalistic. The cost of transgressing the norms of fundamentalist actors (whether the state or non-state actors such as family, community, para-military or extremist groups) is often physical and sexual violence, but also intimidation, out-casting, defamation, de-funding of women's organizing, and more. The violence enacted by fundamentalists is not only targeted at women, but also at minoritised groups- based on sexuality, ethnicity and religion along with, and at anyone who transgresses or is deemed to be transgressing norms set out by fundamentalist actors.[v]
Women's rights activists at the CSW will be working hard to ensure that already agreed rights are not rolled back by conservative and fundamentalist forces, and that we see real progress rather than regression at CSW57 in addressing violations of women's human rights.
What is needed
The final CSW 57 agreed conclusions needs to have a strong focus on implementation of already agreed rights. Because WHRDs face increased risk of violence due to who they are and the work they do on issues that frequently challenge cultural, religious and traditional norms, it is crucial that the CSW also recognise WHRDs both as stakeholders in the fight against VAWG and as targets of VAWG, and make recommendations to address violence against WHRDs
But we will not see these changes while governments continue to stand by and watch women's rights being violated with impunity. Political will is required to put in place measures to dramatically reduce the numbers of women whose rights are violated around the world every day. Women's rights groups at the CSW will be advocating for states to reaffirm already agreed international commitments; strengthen implementation of legal and policy frameworks and accountability; address the structural causes and risk factors to prevent VAWG; strengthen multi-sectoral services and responses to VAWG and improve the evidence base related to VAWG.
Post 2015 development agenda[vi]
The emerging issue at this year's CSW is, Key gender equality issues to be reflected in the post-2015 development framework. Women's rights organizations have already started discussions around the Post 2015 Development Agenda and the Women's Coalition post-2015 has drafted a position paper, Perspectives from the Post-2015 Women's Coalition. The overarching principle being that the post-2015 agenda must be grounded and build on existing human rights frameworks, including the International Conference on Population and Development Program of Action (ICPD PoA), the Beijing Platform for Action and their subsequent agreements as a non-negotiable basis. Members of the Coalition will meet in New York to discuss an ambitious agenda post-2015, which must address violence against women, universal access to sexual and reproductive health and full recognition of sexual and reproductive rights, the full participation of women and girls as well as women's economic and social rights, targeting women's role in the economy that has been sidelined so far.[vii]
It is hoped that the CSW will underscore that VAWG must be a priority for the achievement of sustainable development, peace and security, human rights, economic growth and social cohesion and will recommend that the elimination of VAWG be reflected as a priority area in the post-2015 development framework.
This Friday File is the first in a short series exploring issues related to the CSW. Next week's Friday File will look at the findings of AWID's aggregate analysis of the impact of the Dutch Ministry's Millennium Development Goal 3 Fund (MDG3) supported work, showing how women have moved mountains, and making the case for increased and sustained funding for women's rights work and women's organising to address VAWG.
[i] A World Free of Violence Against Women" United Nations Global Videoconference, 8 March 1999
[ii] World Health Organization. (2005) "WHO Multi-Country Study on Women's Health and Domestic Violence against Women: Initial Results on Prevalence, Health Outcomes and Women's Responses."
[iii] For more information see http://awid.org/Library/Women-s-Human-Rights-Defenders-A-clear-target-of-violence-and-repression
[iv] Please see Cassandra Balchin, Towards A Future Without Fundamentalisms,AWID: Toronto, 2011, http://www.awid.org/Library/Towards-a-Future-without-Fundamentalisms2
[v] See AWID talking points on religion, culture and tradition for CSW57
[vi] See AWIDs Friday Files: The Post 2015 Development Agenda – What it Means and How to Get Involved and The UN Post-2015 Development Agenda – A Critical Analysis
[vii] AWID talking points on linking the Beijing and Cairo+20 processes with the post-2015 development agenda.