This article discusses what women from the South Asian region, and the global South at large, want from a feminist Internet. It draws heavily from experiences acquired during the work that the Digital Rights Foundation does.  
---
We ask that question a lot during our workshops conducted under the Hamara Internet campaign. We get a large variety of answers - and unsurprisingly, most of them are almost always related to security online.
This is a question that Qandeel Baloch was beginning to answer through her online presence. What did she want from the Internet?
She wanted freedom to speak, she wanted to own her own body, she wanted to write her own narrative.
But like a woman that holds her head up high as she walks the streets of life, every bold step Qandeel took online was met with abuse, harassment, ridicule and hatespeech.
Never had a woman taken back her right to public spaces both online and offline as fiercely as she had. Her untimely death at the hand of her own brother was a heavy reminder that while some of us are figuring out what we want from our online experiences, others might not have the 'right' to said experiences to begin with.
In fact, women in Pakistan are routinely killed for using digital tools. Young men can kill their teenage sisters in cold blood for just using a cell phone, mothers and daughters can be slaughtered together to protect honour. This isn't an especially Pakistani problem. In neighbouring India, young girls and unmarried women in a Gujrat village were barred from using mobile phones altogether - the Internet is a much longer shot. The situation in places like Ghana or Philippines snakes along on the same path.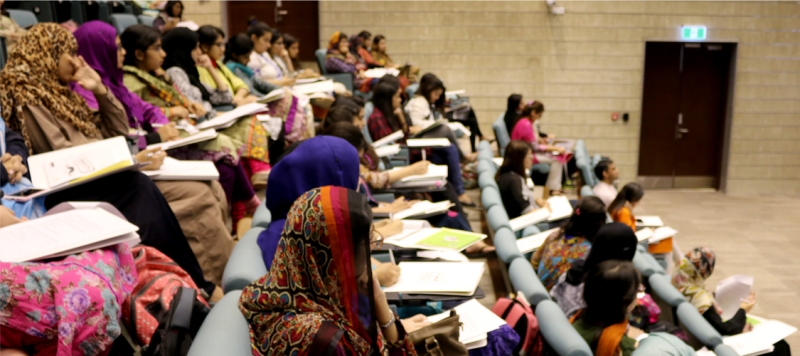 The global South has a problem, but is it just a problem for the global South?
On the surface, these seem like issues that are remarkably South Asian in their making. However, 'honour' is just a label that is applied to slain women. In some spaces, this makes their deaths more acceptable, in others it simply doesn't work - so is not used. Women are being killed, abused and harassed the world over. As long as they stay in the neat little boxes that society has designed for them, all is well - the moment they think to add a couple of boxes to their existing box all hell breaks loose.
Jessica Valenti is a prime example of what happens when women push back hard enough. A rape threat targeting her five year old daughter led to her quitting social media. Jessica's announcement came only a handful of days after Qandeel's murder. Both events took place in July, and left feminists around the world rattled. Attacks like this is where rhetoric claiming women are safer in the west fall apart.
The global South is experiencing its own paradigm shift. It's waking up to the potential that the Internet holds - and women smell the change in the air. However, the global South is rife with issues relating to harassment. The problem is made worse by the fact that cybercrime remains a problem that most nations aren't yet ready to address. And when crime itself isn't getting the spotlight, it's unlikely that harassment will.
Harassment, abuse and online hate against women makes no exceptions. No one gets special treatment. The only way to avoid it is to retreat.
Back home in Pakistan
The kind of comparison that we can draw between Qandeel and Jessica makes itself obvious across different regions, cultures and ethnicities in Pakistan. With the Hamara Internet Campaign, we went into colleges and universities across the country to speak to young women about reclaiming online spaces, tackling harassment and reporting abuse. What we found was alarming and heart breaking.
It didn't matter if the girls we worked with were from an urban metropolis like Karachi in Sindh, or from a rural hub like Charsadda in Khyber Pakhtunkhwa. It didn't matter if they belong to public institution with thousands of students, or came from an exclusive private school. It didn't even matter if their families were liberal or conservative. All girls faced abuse and harassment online. A large majority of the ones we worked with had limited their Internet use. Some had even begun using false names to help feel safer.
The campaign has trained more than a 1,000 women students so far. We still have a long way to go, but the patterns continue to persist.
What women want is to be able to exist in the same manner as men do - without fear. But with each hateful comment our voices will grow louder. We know how to fight back.
The same is the case with the young girls that we work with. There is a disturbing pattern that presents itself as the elephant in the room. While Qandeel and Jessica are both public figures, most of the girls we have worked with are not - and yet they are attacked online.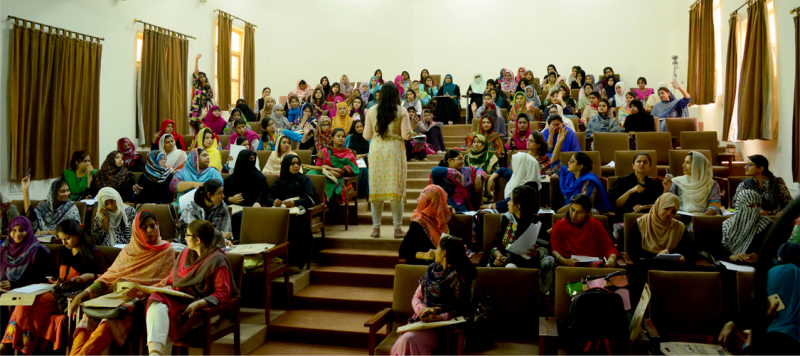 Why does this happen?
The dominant culture of masculinity is not able to handle the expanding roles that women continue to take up. Women are policed in every corner, field and space that they find. But things are changing. Each time we remind young women in Pakistan that they are not alone, that they have people they can rely on, we help push patriarchy back just a tiny bit. By getting the conversation around these issues started, we at last sow in the seeds of doubt - doubt as to the state that women are presumed to be fine with.
This path is indeed paved with shards of glass, but it is also lined with dominant masculinity, flawed taboos, and redundant stereotypes. Every step we take seems harder than the last, but every step we take helps squash some of these giants.
A feminist Internet - one where women have the right to express themselves without fear of consequences borne of someone's ego and conditioning - is what women want. Not just in the global South, but all over the world.
The only way to take this story forward is through sisterhood. 
---
About the authors
Nighat Dad is Digital Rights Foundation's Executive Director. She is quite literally the mother hen to all the different campaigns and efforts being made under the organization's banner. She is one of Time Magazine's 2015 next generation leaders, and has most recently become the second Pakistani to win the Atlantic Council Freedom Award 2016. She tweets @nighatdad. Nighat Dad has been nominated for the prestigious Human Rights Tulip Award. You can vote for her here. Deadline for voting is September 7. She aims to establish Pakistan's first cyber harassment helpline if she wins the award.
Luavut Zahid is Digital Rights Foundation's Gender and Tech Coordinator. She is currently leading Hamara Internet's Campaign targeting young women in colleges and universities across Pakistan. She tweets @luavut.