This article was originally posted on the Human Rights Funders Network website
---
We are in a state of global uncertainty. In just weeks, the spread of COVID-19 has drastically changed the landscape of our lives, economies, and workplaces. Long-standing deficiencies in systems of care, health and wealth are having dire effects, particularly for those whose livelihoods, communities, and bodies are most at risk.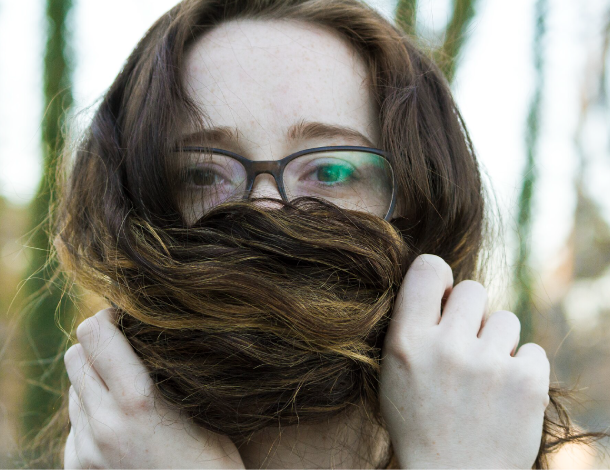 We can't predict what the short or long-term effects will be. However, we can predict three things:
First, social movements will mobilize. We have already seen feminist activists organizing solidarity locally, nationally, and globally -- making all the difference for those most affected. In the United Kingdom, QueerCare has mobilized over 1,000 volunteers to provide mutual aid in queer communities and hundreds of mutual aid groups are forming. Black feminists have formed a rapid-response giving circle in "response to the emergent needs of Black feminists who are living/caring/healing/responding and beyond to COVID-19." Feminist activists in Warsaw are building support networks to catch those losing jobs and providing childcare for one another. Globally, feminist movements are advocating for a place in global health responses - knowing too well that women, girls, trans and gender diverse people carry the burden of care but are often excluded from positions of power in health crises.
This is just the beginning.
Second, rising fundamentalisms and fascisms, which have attempted to shutter space for civil society organizing for decades, will try to use this moment to push their agendas and gain power. This must be countered. And it must be countered now.
Third, in this context, resourcing for social justice will need to change. This is about shoring up social movements in the immediate term and fundamentally re-thinking our larger economic systems.
In this moment of uncertainty, progressive funders have a vital role to play in supporting movement-based responses to the social, political, and economic effects of the pandemic. A number of foundations are already taking action.
Most pressingly, funders can - and should - take stop-gap measures to support organizing now:
As a number of funders have started to do, offer no cost extensions for all current grants immediately. We can not expect business as usual, least of all from those on the frontlines of community organizing. No cost extensions are a non-negotiable practice for responsive funding in the face of this crisis.

With the cancellation or postponement of many global convenings in 2020, redirect travel and convening budgets toward feminist solidarity and new forms of organizing (including community mutual aid networks, emerging practices of solidarity and care economies, services that incorporate mutual aid and violence prevention). This is not the moment to hold planned line items. It is a time to boldly redirect money -- ideally on a large scale. Read on for ideas of how.

Strengthen, expand, and prioritize grants to communities most affected, including those working at the intersection of feminist activism and economic justice and movements led by people with disabilities, chronic illnesses, LBQTI communities, and others on the frontlines of rights-based approaches to health, care, and the economy.  As you look to redirect your budget, consider emergency grants, new pooled funds with allied funders, or renewals to existing grantee partners. In all cases, consider application processes that are minimally burdensome and have the fastest possible turnaround.

Support collective care and holistic security. Whether in additional grants, through core support, or (at a minimum) solidarity statements, make it clear to partners that grant monies can be used for the psychosocial, physical, and digital wellness, care, and security of their staff and communities.

If you do not already, make all grants core, flexible support (and ideally multi-year). This current moment underscores the absolute need for agility and self-defined strategies based in communities' own realities and contexts. This crisis is only a symptom of wider systemic problems in how the societies and economies are governed and the Earth is exploited. Let's make sure that social movements and communities that hold the solutions to transforming our world are resourced to put these solutions into practice.

Where useful, invest in accompaniment for grantee partners' innovative technologies, virtual organizing, and digital security when organizing online. Partner with feminist technology groups, such as the Association for Progressive Communications (APC), and organizations with experience of global, remote organizing and work, such as AWID and FRIDA Young Feminist Fund.

Be honest about your own processes. As quickly and transparently as possible, share how you are adjusting or refining funding in response to the moment. This joint statement from London Funders a great example. At the same time, the moment is challenging and unpredictable for everyone - model collective care, support for staff and partners, and building in reflective space to reassess priorities.

As always, advocate with peer funders to undertake these steps to provide resources in solidarity with social movements in this time of crisis. This includes pushing for gendered analysis of health funding and significant and substantial resources driven to feminist movements addressing the crisis.
These steps are a start, and they will go a long way toward responsive and effective funding in the coming weeks and months.
Zooming out to the big picture, this moment calls for a more foundational change.
Resourcing for social change must be placed into the context of a failing economic system. We can no longer afford to ignore the destructive forces of global wealth accumulation, precarious labor, and the obliteration of social protections. We can not talk about funding for social movements and then ignore other ways that money moves against us, sometimes from the same institutions. And we will not find a path forward based on solidarity if we do not honestly and boldly reimagine the entirety of the funding ecosystem.