The Board election process
Following our open call for nominations and a thorough review and interview process by our Board' Nominations & Governance Committee, we are presenting 4 candidates for election who would complement our current Board's skills and expertise.
We are counting on AWID members to help us elect strong Board members to contribute to the organisation's governance, and who will both accompany us through the end of our current strategic plan and oversee the development and launch of our next strategic plan - a critical process for board engagement and direction!
What is the Board's role?
Our Board of Directors is critical to ensuring AWID effectively fulfills its mission to support feminist movements around the world to thrive. Our Board reflects a range of geographies, struggles and perspectives--part of the diversity and strength of feminist movements.
For each election, AWID members vote for candidates who are committed to AWID's mission, who can make connections between local and global struggles, and who can help us to be thoughtful about how to best leverage AWID's positioning and strengths in a constantly evolving context. 
Every year, AWID seeks to renew and enrich the perspectives and experience reflected in our Board of Directors by bringing in new members.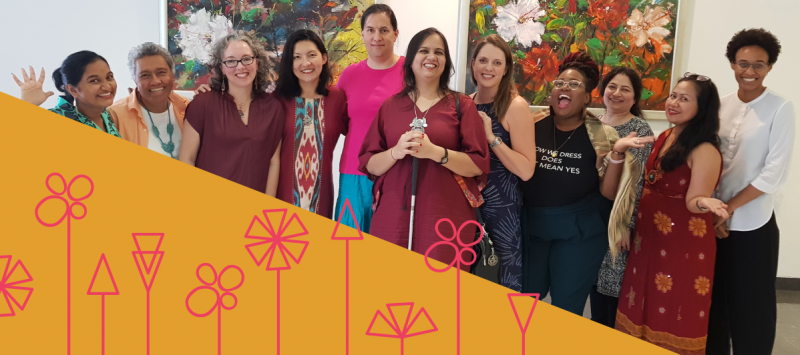 ---
We are happy to present the following Board candidates for election*:
Debbie Stothard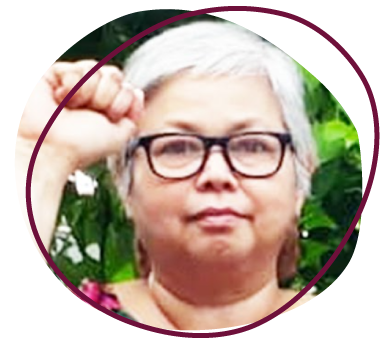 During her 38-year career, Debbie Stothard, has worked with diverse communities and activists to engage states, IGOs and other stakeholders throughout Asia, Africa, Europe, and the Americas on human rights and justice. Her work is focused on the thematic priorities of business and human rights, atrocity prevention, and women's leadership. Accordingly, she has either facilitated or been a resource person at nearly 300 training events in the past 15 years. Most of these were grassroots-oriented workshops delivered in the field, focused on human rights advocacy, economic literacy and business and human rights, and transitional justice and atrocity prevention. Her work in transitional justice and atrocity prevention has mainly focused on Burma/Myanmar, however she has provided advice on responses to other country situations around the world. During 1981 – 1996, Debbie worked as a crime reporter, student organizer, policy analyst, academic, government advisor and food caterer in Malaysia and Australia while volunteering for human rights causes. In 1996, she founded ALTSEAN-Burma which spearheaded a range of innovative and empowering human rights programs. This includes ALTSEAN's ongoing intensive leadership program for diverse young women from Burma, which in the past 22 years, has helped strengthen and expand women's leadership in conflict-affected zones. She served as a member of the Board of the International Federation for Human Rights (FIDH) for 9 years as Deputy Secretary-General (2010-2013) and Secretary-General (2013 – 2019) during which she promoted the mission and profile of FIDH at approximately 100 meetings and conferences per year.
Berfu Seker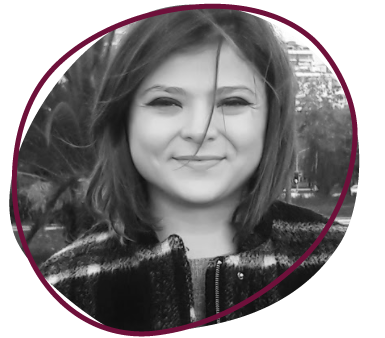 Berfu Seker, as an ambitious feminist, has been engaged in several organizations and movements as an activist in Turkey for over a span of 10 years. As an activist, she has been involved in feminist, LGBTI+ as well as queer organizations & initiatives where she had the opportunity to engage in activism through several fields such as cinema, academic knowledge production and feminist & queer organizing. As a bachelor of Cinema & Television she has published several articles in various journals on representation and spectatorial pleasure on gender & and sexuality. She holds a graduate degree in Critical & Cultural Studies and has submitted her thesis on transgender representation in the Cinema of Turkey which is a close examination as well as a comparative research of mainstream and independent filmic productions in terms of transgender representation. She has an edited book entitled "Revolting Bodies: Transgender, Activism and Sub-cultural Practices in Turkey" which covers academic, as well as activist voices, from intersex organizing to artistic representations on transgender. Between 2012-2019 she was on the advisory board of Queer Düş'ün Series, which aimed to proliferate translated literature on queer theory to fill the gap in this field back then in Turkey. She is also the co-translator of a book, covering Hannah Arendt's Lying in Politics and Cathy Caruth's Lying and History, which was published in 2018. She has been working at Women for Women's Human Rights – New Ways Advocacy Program since 2016, where she has been engaged in the advocacy work at international, regional and local levels.
Elina Margarita Castillo Jiménez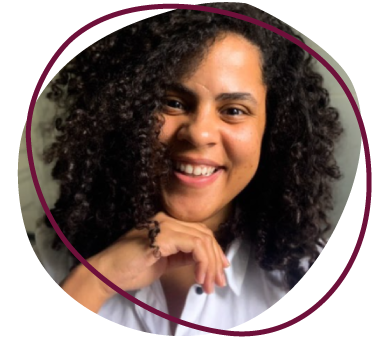 Elina is a young afro-Dominican intersectional feminist and human rights lawyer, committed to use her voice and skills to build a more just, empathic and inclusive world.  She started Law school at 16, convinced it would give her the tools to understand and promote social justice. After a J.D. in the Dominican Republic, she pursued an LL.M. in Public International Law and Human Rights in the UK as a Chevening Scholar. She was the only Latinx-Caribbean woman in her class, graduating with honours. Elina has worked at the intersection of human rights, gender, migration and policy, from government, grassroots collectives and international organizations. She helped litigate cases on gender-based violence before the Inter-American Court of Human Rights. As a member of the Youth Advisory Panel of UNFPA, she contributed to strengthening sexual and reproductive rights in the Dominican Republic. She co-led Amnesty International's first campaign on sex workers' rights in the Americas, developing strong partnerships with sex-worker led organizations and using Amnesty's position to amplify women human rights defenders and sex workers' voices. Elina is part of Foro Feminista Magaly Pineda and the Global Shapers Community. She speaks Spanish, French and English. Thanks to her diverse background, Elina would bring strong governance and strategic planning skills, substantive expertise on the United Nations and regional human rights mechanisms and her bold determination to keep AWID as an inclusive organization for all women, especially young and Caribbean feminists. With these offerings, she hopes to join a global sisterhood of feminist badasses, where she can keep nurturing her feminist leadership and never again feel alone in her path.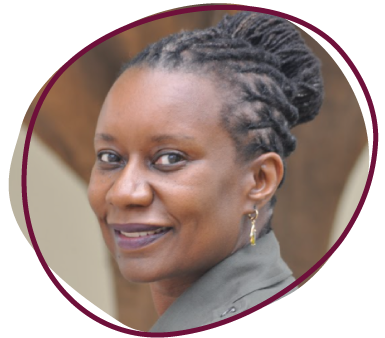 Sarah Mukasa
Sarah Mukasa is a pan Africanist feminist with over 15 years' experience in leadership and management at senior levels in the not for profit sector in Africa and Europe. She is currently the Deputy Director at the Open Society Initiative for Eastern Africa where for the past 5 years she has strengthened the organisation's support for feminist organizing in Eastern Africa. She has insisted on supporting local, autonomous organizing of women and gender non-conforming led initiatives with core support in order build institutional resilience. She has also been pivotal in mobilizing support for continental feminist initiatives with OSF. Before joining OSIEA, Sarah was the Director of Programmes at the African Women's Development Fund (AWDF) where she was instrumental in ensuring the growth of the organisation to become one of the largest women's funds in Africa with a series of award winning and cutting edge programmes. Sarah has extensive experience in advocacy, policy development, resource mobilization, organizational development, programme management and movement building. She has written extensively on human rights, women's rights, and is a founding member of highly influential initiatives such as African Women Leaders Institute and the African Feminist Forum. Sarah has served on numerous boards and advisory bodies including the African Grantmakers Network, Akina Mama wa Afrika, Solidarity for African Women's Rights (SOAWR), and the African Social Justice Philanthropy Group.
Submit your ballot by December 21, 2020.
While anyone can nominate a person for the AWID Board, only AWID members can vote in our Board Elections
Become an AWID member today!
As an individual member      As an organisational member
---
* In past years we have organized the candidates by region. This year, we decided instead to put forward a single slate of 4 candidates who would complement the existing expertise (and regional diversity) on the Board.  We are asking members to vote for two out of four candidates, with a maximum of one vote per candidate allowed and the option to abstain from a second vote permitted. The two candidates who receive the most votes are elected to join the AWID Board of Directors in January 2021.