Struggles for Democracy in Bahrain - Challenging patriarchy in and outside our movements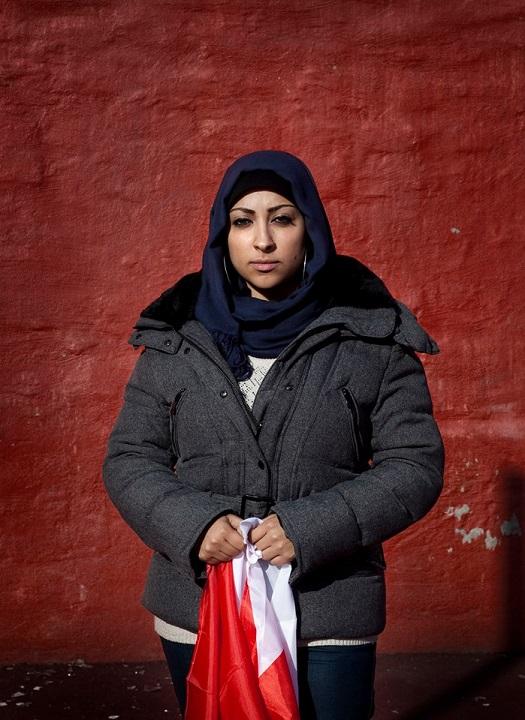 A powerful youth is leading a human rights struggle in Bahrain, which receives very little media coverage. Following the aftermath of the Bahrain Uprising of 2011, the Bahraini authorities continue to respond violently to activists and refuses to release thousands of political prisoners behind bars all due to demanding democratic change.
The Persian Gulf State Bahrain is well known for its Grand Prix or multi-million dollar investments in tourism and banking. However, a pioneering revolution is taking place inside the country, which is notorious for suppressing independent, dissenting voices and violent responses to peaceful human rights advocacy. Hundreds of activists are behind bars, and have been systematically tortured for calling for the respect of human rights - civil, political or economical. Despite Bahrain's deteriorating human rights record, the country enjoys tremendous diplomatic support and enhanced trade relations by so-called consolidated democracies of the world.
AWID interviewed young women human rights defender (WHRD) and co-director of the Gulf Center for Human Rights, Maryam Alkhawaja, who is currently sentenced to one year in prison, in absentia, on the politically motivated charges of "assaulting a police officer" while being arbitrarily detained on 30th of August at Bahrain International Airport in Manama.  Alkhawaja, who became politically aware witnessing her own father's human rights advocacy, Abdulhadi Al Khawaja (who is serving a life sentence in the infamous Jaw prison of Bahrain), shared with AWID her honest and frank responses to challenges and opportunities she faces in her human rights struggle, and aspirations for Bahrain.  
AWID: How were you affected as an activist by the systematic targeting of your family for their peaceful human rights advocacy?  
Maryam Alkhawaja (MA): It would be inaccurate to say that it was only my family's human rights advocacy that affected me. It's the situation in general that affects me. My father, Abdulhadi Alkhawaja played an influential role. He was tortured, deprived of access to healthcare and put behind bars for his peaceful civil disobedience in demanding a democratic and just Bahrain. By founding and acting as president of the Bahrain Center for Human Rights (BCHR), my father portrayed fundamental human rights education to the youth of Bahrain who took to the streets themselves in February 2011 demanding political reform and justice, and for a while, the youth of Bahrain were given a chance to sustain the struggle.
One must also underscore that the struggle for human rights in Bahrain is a process. Protests did not just erupt in 2011, there were calls for human rights and democracy in Bahrain as early as the 1920s. In the late 1990s; which was when the last uprising took place, there were mass protests calling for parliamentarian democracy. Human rights advocacy in Bahrain should therefore be analyzed as a process rather than a rupture in time. Undoubtedly, this process will continue and people will not end their call for a democratic, just, equal society despite all the silencing and oppression.  Often HRDs and activists are the result of a crack down of regimes, and I'm definitely one of those activists.
AWID: How do you cope with slander campaigns personally targeting you? What are some strategies you have developed for your own personal wellbeing?
MA: On Twitter and various other online forums, I was continuously called a bitch and a slut for calling for political reform in Bahrain. At first I thought these people were trolls, and I should not take them seriously. But then I realized that this is the very reason why I should start documenting attacks and threats I receive online. Slandering someone, or threatening them online is a very widespread, common tactic to destabilize and demoralize human rights defenders these days.
When someone calls you a bitch or a slut, or threatens to murder you there is really not much you can do instantly, other than documenting it as an escalating form of harassment of human rights defenders. When you are a woman, there are specific forms of online harassment directed at you, which should also be documented, to be used in advocacy, and reporting on systematic targeting especially gender-based targeting. I have not yet developed comprehensive tactics to combat technology-based violence. Such attacks should be documented so that in the long run we can strategize collectively on the best way to respond to them both for our struggle, and our own wellbeing.
I never planned to become a human rights defender. Almost everything I do, I learned as I went along. It's all based on a hands-on experience as well as on observations of my father and many others who risked their lives doing the human rights work throughout the years. Therefore developing mechanisms or strategies to protect one's self, wellbeing and, at the same time, being able to continue this legitimate struggle is a learning process.
AWID: What are some of the lessons from your own experience as a WHRD advocating against the shrinking space for civic rights?
MA: The most striking lesson I've learned is that patriarchy within our own organizations and movements exists.  It took me a while to fully understand this and even admit it to myself. At first you think everyone struggling for human rights is essentially respectful of women's rights. However, in our own movements, there are underlying patterns of patriarchy. Our very own allies can demonstrate patriarchal attitudes which should not exist in a human rights struggle to begin with.
I have always been in leading and decision-making positions within organizations I've worked with. However, even when this was the case I realized that some male members of our own movement patronize women activists by "looking after us", "taking care of us" or "providing guidance." I sometimes feel the same attitude from older generation feminists or western feminists who feel that they should guide us on how to be "proper" women human rights defenders.
Providing guidance or looking after one another is a tricky concept. If one does not respect the will and voice of younger generation feminists and members of youth movements the good intentioned guidance manifests itself as silencing and patronizing. And this is something we need to address internally while we continue to advocate for greater freedoms externally.
AWID: Can you please tell us about the level of regional collaboration you have with other WHRDs in Middle East, North Africa and West Asia.
MA: Human rights is not a western concept. It is a concept which everyone can relate to on a human level. We all want equality, justice and freedom regardless of where we were born.
I believe regional cooperation with women of the Middle East, North Africa (MENA) and West Asia is extremely crucial, and not only to tick a box for diversifying voices. Women from this particular region have common concerns and aspirations, which we can collectively address, and incredibly intelligent strategies developed over time.  This doesn't mean all country contexts in MENA and West Asia are the same, however there is great value in supporting and learning from each other.
I and fellow women human rights defenders are currently initiating common venues to collectively address problems of MENA and West Asia.

AWID: What are your hopes and aspirations for Bahrain?
MA: What I want for Bahrain is what the people of Bahrain want for themselves.   King Hamad bin Isa Al Khalifa has repeatedly promised an elected government and legal reform, however none of these promises have been delivered.
Before the Bahrain uprising of 2011, we merely demanded greater personal and political liberties, rather than the abolishment of the monarchy. However after witnessing the killing of people on the streets for peacefully protesting, the demand changed from reforms, to calling the regime to step down. Anyone involved and responsible for the human rights crimes committed since 2011 must be put on trial, including those at the very top of the political ladder like the king, the prime minister and the crown prince. People have a right to all their basic economic, social and political rights.
AWID:  How can the international community support your legitimate claims of having a free and democratic Bahrain?
MA: I think change can only come from the inside. Therefore we need to go back to our own countries and communities and continue the struggle internally. Having said this, I am in no way belittling the contributions of international human rights advocacy and diplomatic pressure. It was the international campaign and pressure that got me released from prison last year. International human rights advocacy should persist to expose human rights violations in Bahrain and provide support to human rights defenders inside the country. However, real change will come from inside, from the people of Bahrain.