Our hearts get broken.
In romantic relationships, in our families, in our organizations and movements, the hurt is real. 
Raising resources is not easy. Building alliances and deepening relationships takes time. The lessons come most often through adversity. 
At the same time, here is where we can find sources of joy.
"Your broken heart is the place of magic, of healing, of transformation," reminds Sharon Bridgforth, IDEX's artist-in-residence.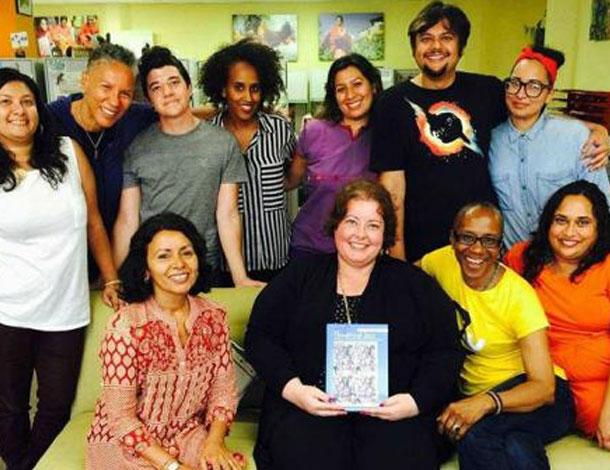 In fact, deepening the connection to our broken hearts is necessary. We live in broken times, in broken societies, with seemingly insurmountable gaps between the difficult realities of people's lives, and what we know could be possible for humanity and our planet.
So where do we find the inner strength to hold both the despair and our hope at the same time?
In our Day 2 plenary at the upcoming AWID Forum, you will be encouraged to look up. Look around you. The web of women's grassroots movements around the world is rising.
"Revolutions of love and courage are changing our world," writes the warm, brave human rights activist and former South Africa Member of Parliament Pregs Govender in the re-release of her memoir, which will be available at the Forum.
The incredible speakers from around the world will call us towards a radical transformation of our own thinking during our session. With love and courage, they will demonstrate the heart, soul, and mind needed for "creative resistance and disruption." With love and courage, they will tell the truth about common challenges to building solidarity.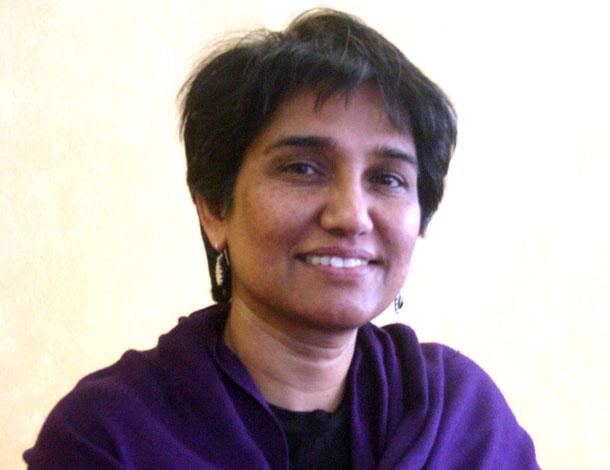 I love that in the practice of solidarity there are no easy answers and no false solutions. It requires a willingness to be vulnerable ourselves and to hold the space for others' vulnerability — this is active solidarity. It means being humbled, challenged, learning from, being held accountable to, and celebrating each other.
In this time of nauseating xenophobia and terrifying violence against all of earth's beings, at the AWID Forum we can learn from the right folks about what it means to build for unity, to move forward with creativity, to shed the martyrdom of activism, to recommit to our collective strength, to struggle against hate for a lifetime, and to still keep love and courage at the core of all we do.
Our broken hearts show us the potential in the multitude when small, yet formidable pockets of people power come together.
With the love and courage we find there, we are required to act.
---
The 2nd edition of Pregs Governder's memoir, Love & Courage: A Story of Insubordination, will be available at the AWID Forum 2016 in Costa do Sauípe, Bahia, Brazil from 8-11th September. You can also order it from Jacana Media.
Do you see love and courage in action? Is there a person or group you know that embodies creative resistance and disruption? Comment below or share via Twitter, Instagram, or Facebook. Remember to tag us @AWID and use the hashtag #FeministFutures - you can even share on a Friday and make your contribution part of #FeministCrushFriday!