In the wake of the 'Global Gag Rule' (GGR)'s reinstatement, we asked women's rights and feminist organisations around the world what this means for their work with women and sexual and reproductive health and rights (SRHR), and how the news of the GGR and the Dutch fund will affect women in their regions.
---
Less than 48 hours after millions of people around the world marched for gender, racial, social, economic and climate justice, US President Trump reinstated the Mexico City Policy, also known as the 'Global Gag Rule' (GGR). The GGR is a US foreign policy that prohibits foreign non-governmental organizations (NGOs) that receive US family planning funds from advocating for abortion or providing abortion as a method of family planning.  
The latest version of the GGR expands the policy to all global US health funding, beyond the US family planning funding through US foreign aid, which is further reaching and could affect organisations working on a broad range of health issues, including malaria, Zika  and maternal health for example. This will add more layers to an already complex funding landscape, which will especially affect those organizations working on SRHR or HIV/AIDs, including feminist and women's rights organizations around the world.
In response, the Dutch Government announced that it would launch an international fund to finance access to birth control and abortion in developing countries, so as to fill the $ 600 million financial gap created by the reinstated GGR. They also reached out to governments, businesses and civil society organisations to invite them to support this fund.
Helpful as these countermeasures may be, this situation raises questions about the dynamics of the international funding landscape, which render states in the Global South vulnerable to the whims of domestic politics abroad.
---
Though times are challenging, the feminist movement is more alive than ever. Here are some reflections:
Retreating on SRHR gains in West Africa

– Diakhoumba Gassama, RESURJ, Senegal

RESURJ is a global alliance of feminists under 40 years of age, working around the world for Sexual and Reproductive Justice through national, regional and international advocacy and movement building strategies.
In 2012, SRHR advocates in Senegal and beyond celebrated the groundbreaking opening of the first ever youth reproductive health clinic in Dakar. In a country where the comprehensive sexual education and family planning needs of young people are largely unmet, and reserved exclusively to married couples, this USAID-supported initiative proved vital in providing young women and men access to family planning counseling, care for STIs and a safe and confidential space to access sexual and reproductive health education. It was even featured on USAID's global website as a success story to be scaled up and replicated.
RESURJ is a global alliance of feminists under 40 years of age, working around the world for Sexual and Reproductive Justice through national, regional and international advocacy and movement building strategies.
The GGR marks the end of direly-needed comprehensive sexual education and SRHRs. The only hope is that if USAID withdraws its funding, others step in, not only to ensure the sustainability of the current project, but to replicate it in the rest of Senegal and other countries of the region. The new Dutch international fund to finance access to birth control and abortion might be one such option but with the upcoming elections in Holland we might be disappointed if we keep on the road of donor dependency.
Maybe this is an opportunity for our government to claim back its responsibility to finance comprehensive sex education and young women and men's access to family planning and sexual and reproductive health services and care using our domestic resources.
Fracturing the linkages between HIV prevention and women's rights

– Chloe Cooney, from Planned Parenthood Federation of America, USA

Planned Parenthood is a 100 year-old, US-based organization that delivers vital reproductive health care, sex education, and information to millions of women, men, and young people worldwide.
Given the GGR's breadth, we anticipate a roll back in access to family planning, maternal health services, HIV prevention and treatment, etc., and fear the consequences.
This measure signals an indifference to global health, and we will keep track of funding decisions on global health programs and their impact on HIV prevention among adolescent girls.
In the last couple of years, PEPFAR, the U.S.' global plan for emergency AIDS relief, has invested in programs that reach young women, but this work requires partnering with organizations that serve girls and young women, especially their sexual education and reproductive health needs. The GGR will sever most of these relationships, hindering PEPFAR's ability to continue serving this critical population.
While many women around the world will not be silenced, it is going to hinder organizations from working for women's rights and may partition the women's rights community and other health and development community leaders.
Finally, we worry that already-marginalized communities (such as young people, female sex workers, and the LGBT populations) will become even more so when some of the more progressive and non-judgmental providers lose access to resources.  
Potential loss of global voices for abortion rights

– Patty Skuster from Ipas, USA

Founded in 1973, Ipas is a global NGO dedicated to ending preventable deaths and disabilities from unsafe abortion through local, national and global partnerships.
We are expecting a blanket silence on abortion among a range of health workers funded by US global health accounts. Women seeking abortion may not be able to get referrals for abortion when they're seeking HIV testing and treatment or have experienced  gender-based violence, for example. We'll need to work harder so that women have information on abortion.
We also anticipate a greater need for safe abortion services due to a loss of contraception access, as happened under the Bush GGR, when organizations that were experts in delivering contraception lost funding and abortion rates increased.
We're particularly concerned about local partners, who may have to sign the GGR because of their reliance on US government funding and have less ability to get alternative resources. The loss of partners in the advocacy arena could mean fewer voices for abortion rights and policy change — at the national level and in UN human rights processes. Abortion stigma will increase as community partners who receive USAID will no longer be able to talk about abortion.
Cementing patriarchal actions, limiting SRHR in the Asia-Pacific Region

– Azra from Asian-Pacific Resource and Research Centre for Women (ARROW), Malaysia

ARROW has been working since 1993 with partners across the Asia-Pacific region and the Global South to advance women's health and rights, empowering women through information and knowledge by monitoring international commitments, advocacy and mobilisation.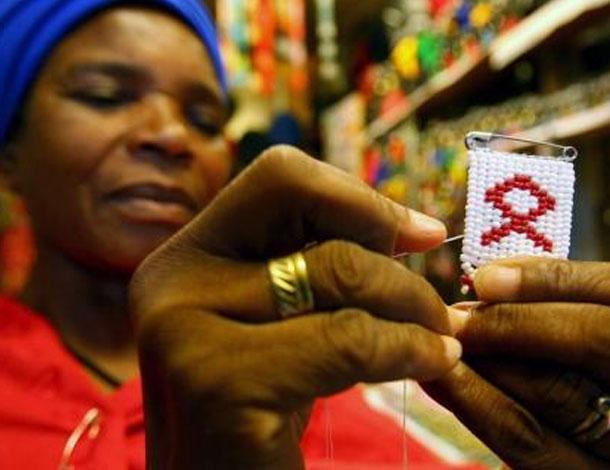 Maternal mortality and morbidity continues to be one of the leading causes of death amongst women, including young women, who have inadequate access to SRHR in the Asia-Pacific region. The lack of safe and legal abortions will only increase these numbers.
The GGR affects SRHRs regionally and globally, and will exacerbate the situation mentioned above. It also clears the path for donors and governments to justify funding cuts to critically needed financial and technical resources. Restrictive laws and policies puts NGOs who need funding in a difficult position of deciding whether to discontinue abortion services, referral, or advocacy in the absence of alternative funding sources. In addition, this normalizes and institutionalizes narrow notions of religion, patriarchy, and conservatism over women's rights, bodily integrity, and power.
We are optimistic about the commitment of the Netherlands and others to counter these retrograde efforts by providing global resources, which should be channelled to rights-based, women-led organisations and movements, including those working at the grassroots and advocating for access to safe abortion.
Even so, we cannot forget the ever-present conservative, religious, extremist and patriarchal root causes of these measures. As feminist advocates, we have to dismantle these systems. We must intensify our advocacy efforts and work with pro-choice states and civil society to ensure that our SRHR are resourced and upheld.
The opposite of international cooperation

– Meghan Doherty, Sexual Rights Initiative, global

Sexual Rights Initiative is a coalition of organizations from all regions of the world that has been advocating for the advancement of human rights in relation to gender and sexuality.
The GGR will undercut organizations that provide SRHR services. As long as countries depend on foreign aid to deliver high quality SRHR services, and lack national ownership/investment of these services, women will be vulnerable to political changes abroad. This is the opposite of international cooperation, not to mention colonialism, at its worst.
In addition, the GGR doesn't say that the USA will cut funding to reproductive health, and to which alternatives these funds will go—to religious or other fundamentalist organizations that promote abstinence, anti-LGBT policies, etc.?
It could change the conversation if countries in the Global South continued to mobilize leadership in support of SRHR, and objected to tied aid, non-alignment with national priorities, and USA hegemony. We are glad that the Dutch fund has stepped up and hope that Global South countries will join in solidarity.
Also, big-budget funds and initiatives that support family planning, such as the Gates Foundation, FP2020, and RHSC, must realize that they played a role in this crisis by refusing to include abortion in their programs. This insistence on omitting abortion undermines women and the political environment. Abortion should be named, guaranteed as a right, and funded as part of comprehensive SRHR services.  
Not giving up the fight

– Oriana López Uribe, Balance/Fondo MARIA, Mexico

Balance is a Mexican progressive feminist organization that advocates for sexual and reproductive justice at the national, regional, and international levels. The MARIA Abortion Fund for Social Justice supports women in Mexico to access safe and legal abortion.
The GGR expanded the earlier policy to apply to all foundations focused on health in general, making this new version fifteen times more atrocious.This decision will restrict the choices and autonomy of thousands of women, including their access to other health services and information and services related to safe abortions.
Organizations that work to reduce the risk of malaria and Zika; that have programs to improve health during pregnancy, contraceptives, offer medical attention to people with HIV; generate strategies with the government to offer a vast spectrum of activities to reduce maternal mortality and morbidity, and improve the sexual health of young people and LGBTQ+ people; will have to decide between receiving USAID funds or continuing to offer comprehensive care based on the needs of their population.
Cutting resources for abortion only pushes women to pursue unsafe abortions that put their health and lives at risk. Abortion is an option that has existed throughout history and that women choose everyday, regardless of the context.
We will resist. We will not stop supporting women who need to access safe abortions. We will focus on public policies and organizations that concretely attend to the needs of diverse women. We will not stop promoting abortion as a positive, empowering, responsible, and freeing decision that deserves respect, support, and resources to be performed.
Today more than ever, we have to change the current logic, promote alternatives, and fight for better economic, environmental, social, and health policies.
We will not give up the fight to make sexual and reproductive justice a reality.