The political crisis in the east African country Burundi has led to a wave of demonstrations and violence in the country, with deeply worrying consequences. AWID spoke to Nelly Kandatwa, President of the Ligue Burundaise pour les Droits de la Femme (Burundian League for Women's Rights) "Mwubahirize," and the network SOS Femmes En Détresse/Section de la République du Burundi (SOS Women in Distress Burundi, SOS FED), to better understand the situation from a women's rights perspective.    
---
On 25 April 2015, Burundi's ruling National Council for the Defense of Democracy – Forces for the Defense of Democracy (CNDD-FDD) party announced President Pierre Nkurunziza's candidacy to run for a third term in the summer 2015 presidential election. This was a violation of the Arusha Peace and Reconciliation Agreement for Burundi and article 96 of the country's Constitution, which states that the President can only renew their term once.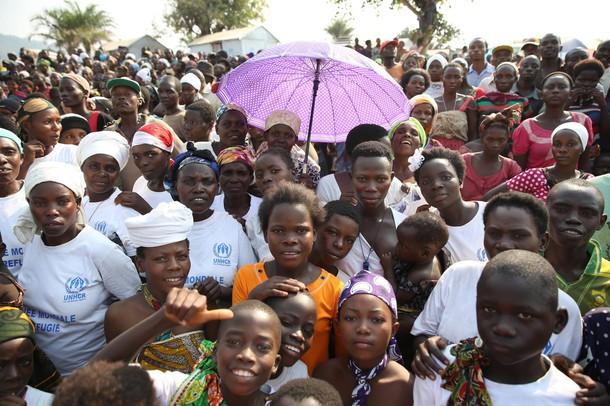 Since then different events[1] have ignited political unrest in Burundi, with multiple consequences that threaten women's rights. Following the announcement of President Pierre Nkurunziza's candidacy in the next presidential election, the opposition, and a large part of civil society, demonstrated against the unconstitutionality of the announcement. This was followed by a cycle of repression and violence by the country's security forces, as well as an attempted coup d'état by the former head of intelligence, Godefroid Niyombare, on 13 May 2015, while Nkurunziza was abroad. A period of uncertainty and confrontation between coup-supporters and loyalists followed, until the return of the President. The use of police force against protestors and those opposing the legitimacy of President Pierre Nkurunziza's third mandate has since become a widespread concern.
The 21 July 2015 elections, boycotted by the opposition, led to a victory by the outgoing President, despite the many critiques vis-à-vis the conditions within which the elections took place.[2] On 2 August 2015, the President's right-hand man, General Adolphe Nshimirimana, was the target of an assassination. His murder has generated other violent reprisals, assassinations and human rights abuses.
Women's mobilizing
SOS FED says that, "since May 2015, the political situation in Burundi has been fraught with catastrophic events, including a chain of demonstrations protesting the third mandate of outgoing President Pierre Nkurunziza, followed by multiple arbitrary arrests and deaths of demonstrators opposing the third mandate. The most serious case was the failed coup d'état on 13 May 2015 followed by the destruction of private radio stations, including Radio Publique Africaine - RPA, RSF - Bonesha FM, Radio REMA - FM, Radio - Télévision la Renaissance, and the closure of Radio Isanganiro, on which Niyombare declared the coup d'état. To this day, these stations remain closed and the political situation tense, causing massive fleeing of journalists abroad, and the death of various high-level authorities in the country on a day-to-day basis. Security is unstable because gunshots and grenades are heard all around and arrests of young people are multiplying."
Within this challenging context, SOS FED and Nelly Kandatwa highlight the dynamism of the women's movement, not only to express their position vis-à-vis the third mandate of President Nkurunziza, but also to denounce the abuses against women during this crisis period. "Women's movements have not shut their eyes or crossed their arms in the face of this violence, they have risen up to face the crisis that has shaken up Burundi since April 2015. Women, moreover, organized a peaceful march to protest Nkurunziza's third mandate, marching all the way to downtown Bujumbura, where they were quickly dispersed by police and security officers on 10 May 2015," notes SOS FED. To this end, Kandatwa says, "women's movements were the only ones able to realize a demonstration in the middle of the city, as police prevented demonstrators from making it there. Women's movements made an appeal for dialogue and pleaded with the President of the Republic not to run in the 2015 presidential election."  
SOS FED adds that women's movements mobilized among women's associations and groups, alongside political negotiations and debates, with an aim of reflecting on the root causes of the crisis in Burundi, and the ensuing violations of women's rights, and human rights more generally. These movements equally seek "ways to support victims, especially women and children. They have managed to break the silence and mobilize to denounce violence against women, including sexual violence and rape, to help restore peace and peaceful coexistence, and to improve the position of women in decision making bodies."            
New challenges for women
"The situation has seriously threatened the work of women's rights activists and human rights defenders because there has been a general pause on their activities. It was hard to reach and rescue victims," explains Kandatwa. SOS FED says that within this context, human rights defenders do not work in freedom and risk their lives every day[3] in order to conduct their activism, because of the numerous threats, intimidation, arrests, extraditions, even murders. On 23 July 2015, Amnesty International released a report highlighting the use of excessive lethal force by Burundi police against demonstrators, including women and children. "This situation is forcing many Burundi human rights activists to flee the country," adds SOS FED.              
In general, the Burundi political crisis has been at the root of massive displacement to neighbouring countries,[4] with more than 192 000 refugees between April and late August 2015, according to data provided by the UN Refugee Agency (UNHCR). Kandatwa highlights that the "majority are women and children, the men stay close to safeguard their family's property." Last May, a cholera epidemic swept through the Burundi refugee population in Tanzania, the country that counts the highest number of Burundi refugees since the beginning of the crisis. This epidemic has claimed the lives of dozens of people and reveals another challenge for these refugees, for whom living conditions in the camps are marked by insufficient access to potable water and hygiene. SOS FED adds, "cases of severe acute malnutrition, and of unaccompanied children, are frequently reported across all of the asylum countries." Burundian women and girl refugees are additionally confronted with gender-based violence, as in the case of the Nyarugusu camp in north-east Tanzania, where the number of sexual and sexist violence, sexual exploitation and abuse remains high "mainly resulting from harmful traditional practices affecting women and girls," according to the UNHCR. , SOS FED explains that in the Democratic Republic of Congo refugees worry about their safety, fearing reprisal for the massacre perpetuated against Congolese Banyamulenge refugees in Gatumba camp in Burundi in 2004, where more than 160 people were found dead, most of them women and children. "To address this problem, all stakeholders need to consider the role of women in peacekeeping processes and peaceful coexistence," underscores SOS FED.  
Solidarity from a gender perspective
Kandatwa and SOS FED agree that some international solidarity aimed at improving the situation in Burundi is felt, especially through a number of regional initiatives like the International Conference on the Great Lakes Region and the Women's Platform for the Peace, Security and Cooperation Framework. "African countries are working in every way to restore peace, in Burundi in particular, and in the Great Lakes region in general, but nothing has yet held. Various meetings are organized at different levels, within the east-African community, the Economic Community of the Great Lakes Countries, and even the Southern African Development Community (SADC), but without success. On the part of Burundian civil society, efforts are being made, advocacy and lobbying is organized but remains unconvincing. There is still a long road ahead," says SOS FED.          
Kandatwa stresses that the challenge now is to show international solidarity from a gender perspective, addressing the specific needs of women and girls. "To show international solidarity from a gender perspective, the promotion of gender equality and women's rights in Burundi requires specific attention and many efforts are still needed. For this, certain barriers linked to old customs need to be overcome. Another challenge to overcome is poverty, which heavily affects women. To lead an effective struggle, women need to enjoy a reasonable standard of living. They need to mobilize to fight together against all forms of sexual violence and rape, which they face daily; they need to demand that the perpetrators of these crimes be brought to justice. They need to demand strict enforcement of the law; it's been found that impunity is the main cause of an upsurge in such crimes. In short, UN Security Council resolutions 1325 and 1820[5] need to be implemented in Burundi," concludes SOS FED.              
---