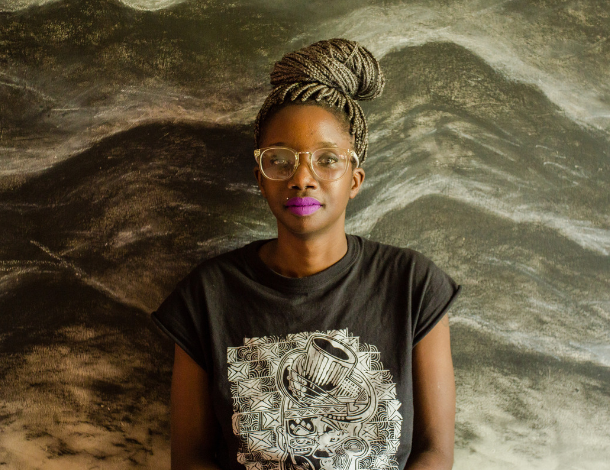 As a writer, African feminist and DJ, the quote "what point is the revolution if we cannot dance?" is more than an aphorism, it is gospel.
---
It is through music and art that we allow ourselves to imagine new possibilities. Binyavanga Wainaina, whose recent passing we mourn, asked Africans to expand their imaginations. Queer and feminist African scholars and activists remind me that freedom is a lived thing. It is to be imagined and practiced. Freedom is not an abstract ideal to be reached someday-when. Freedom is a doing word; "freedom-building, freedom-creating, freedom-pursuing, freedom-sustaining?" to use the words of Keguro Macharia in his New Inquiry essay "Toward Freedom".
African feminists in 2019 are organising in dark times. Fighting to repeal unjust laws discriminating against women and sexual minorities like section 162 of Kenya's penal code, defending the rights of pregnant girls in Tanzania to stay in school, battling the erosion of access to public space and the right to organise and assemble for Ugandans of all stripes. As we watch racist and fundamentalist forces cast a shadow on "liberal" societies in the West the fight may seem bleak at times. But Angela Davis told us in "Freedom is a Constant Struggle" that optimism "is an absolute necessity."
An expression and a catalyst of this optimism, music moves in ways that words do not and in Africa, music is just part of the fabric. Unnoticed, underfoot, and yet essential. In this tradition of freedom songs South African liberation music rings the loudest. I think of the toyi-toyi that soundtracked their anti-apartheid movement, turning the sadness of martyr's funerals into a controlled and effective force of rage, the haunting and precise harmonies of the Isicathamiya choirs of men who left their now-barren homelands for the dark shafts and crowded single sex dormitories of the mines. I think of the glittering mbaqanga jazz of the townships that birthed Masekela and Makeba, because liberation music not only mourns and moves, it celebrates the lives that the oppressed have built. It restores energy and reclaims narratives.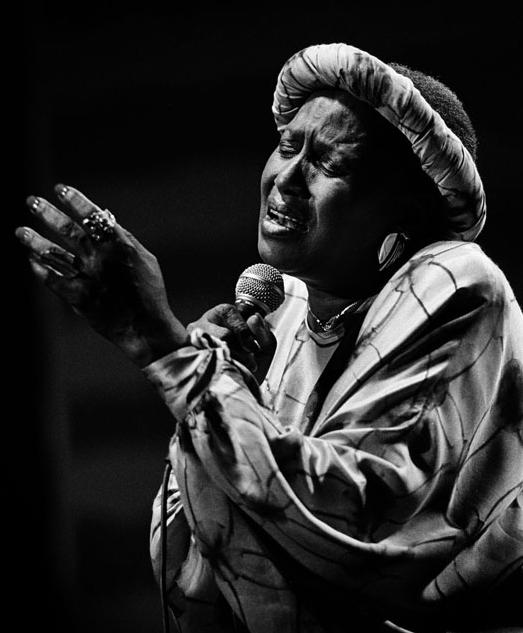 And no discussion of liberation music is complete without Mama Miriam Makeba. Makeba, whose life and musical career reads like a pan-Africanist appendix, leads us to all the incredible liberation music of the black diaspora. Alice Coltrane, Sun- Ra, Calypso Rose being just three examples from a vast and extended tradition that artists of black descent continue to draw on and one which is, if we are to be honest, the entire foundation of western contemporary popular music.
For women, music has also soundtracked our sexual liberation. Popular artists like Tshala Muana, Lebo Mathosa, and queen Brenda "Mabrrr Fassie" have used their music to expand our definitions of what African women can and cannot do, how they are allowed to dress and perform, the issues they may speak to. During a performance in Kampala in the 90s, the sight of Tshala Muana's inner thigh on stage was enough to ignite a public conversation about women's dress (and who gets to police it). We are still wrangling with this issue today, as Ugandan ministers attempt to legislate women's outfits, while the murder and sexual assault of over 40 urban women remain unsolved.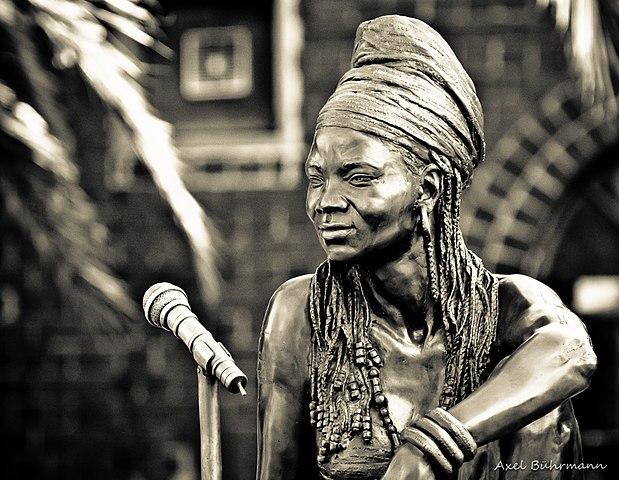 And to celebrate ourselves and what Maya Angelou described as the diamonds between our thighs we have the enduring spirit of Vogue and ballroom music. House music was borne of black and gay communities in the US and the need to twirl, sashay, slay and shablam in the face of homophobia and patriarchy.
It is against this backdrop that the sounds of our sexual liberation, the twerking (whether in Dar es Salaam or New Orleans) becomes a matter of importance and urgency. We are not idly undulating our buttocks, we are dancing for our lives. Each movement is an expression of ownership of our own bodies and a rebuke to the men who seek to control us, and profit off our sexuality while denying us our reproductive choices. 
In fact it is Bi Kidude and not Beyonce who comes to mind when I think of the music of black women's sexual liberation. The twinkle in the eye of the hundred-and-something-year-old singer as she sung her provocative lyrics over the elegant often-formal sounds of Tanzanian Taraab music. Born in a small village in Zanzibar, music was Bi Kidude's personal liberation, allowing her to tour her country and later the world as one of very few public female singers of traditional Tanzanian music. Among the first to remove her veil to perform, Bi Kidude took the songs of her mentor Siti Bint Said with its feminist messages and the music of Unyago, the young women's initiation rites, and used it to empower herself and her community. Despite often being seen with a cigarette in her mouth, and her propensity to break out into provocative dance, there seemed to be no conflict in her being seen and celebrated as an icon of Tanzanian culture.
Bi Kidude died in 2013 but in her music is a blueprint for practicing freedom. Hers and other songs in this vein have been compiled into this playlist for your pleasure, and for your liberation.
---
About the author: Kampire Bahana is a writer and DJ from Kampala, and a co-founder of the art installation Salooni
---
This essay is also available in audio format: