FRIDAY FILE - AWID's three-part compendium of new research provides an in-depth analysis of the current funding trends and actors impacting women's rights organizing; the financial status of women's organizations around the world; and the collective impact of women's rights organizations, when supported in meaningful and strategic ways, to build women's collective power for change to advance women's rights.
By Angelika Arutyunova and Julia Miller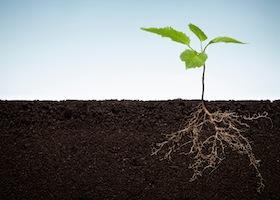 Since 2005 AWID has been grappling with the question - Where is the Money for Women's Rights? Our understanding of the complexity of funding sectors and financial mechanisms for women's rights and gender equality has evolved, but the results of our surveys of women's organizations around the world over the years have shown some disappointing consistencies. In AWID's first FundHer report in 2006, Where is the Money for Women's Rights? we found that the total revenue for women's organizations was USD 76 million. A year later in 2007 The Second FundHer Report: Financial Sustainability of Women's Movements Around the Worldfound that the total income of 940 women's organizations had slightly increased to over USD 114 million. Fast forward to the 2013 report, Watering the Leaves, Starving the Roots, and we see that the combined income of 740 women's organizations for that year total a mere USD 106 million, a fraction of the budgets of many international NGOs.[1]
Thus, year after year, we find that lack of financial resilience and access to resources, continue to threaten the sustainability of women's organizations. In the latest survey many organizations reported having to cut activities or staff due to funding limitations.[2]Women's organizations are primarily reliant on project support rather then on long term flexible funding, with 48% of respondents reporting never having received core funding, and 52% never having received multi-year funding. An important new finding that emerged in this most recent survey is increasing reliance among many women's organizations on self-generated resources, from income-generating activities, membership fees, or other sources, thus demonstrating the shift from relying primarily on external funding sources.
Increasing focus on women and girls
At the same time, when analysing the funding trends in the latest report, we reflect on the growing interest in women and girls because it is the "right thing to do", coupled with prevailing trends, like investing in women and girls as 'smart economics', as a way to end poverty and drive long-term growth and prosperity. These trends are influencing development and philanthropy strategies on an unprecedented scale. Today, a host of campaigns and initiatives—including from corporate sector actors that had not previously been seen as "development" players—are dedicated to supporting women and girls, shifting their funding and focus to recognizing gender equality as a cornerstone to eradicate poverty.
New actors, new strategies
The array of new actors entering the development and financing field, including diverse private sector actors, prominently investing in, not only existing agendas, but also setting the tone for new agendas for women and girls in development, is increasing. Spaces such as the Clinton Global Initiative, and others, have developed as spaces for convergence and agenda setting between newer actors in development financing and more traditional funders, to strategize and carve out solutions to large-scale development problems. The United Nations (UN) has also been taking steps to formalize the private sector's role in development cooperation and financing. Most recently this has been seen by "key business players involved in various processes surrounding the post-2015 consultations, including the High-Level Panel of Eminent Persons on the Post-2015 Development Agenda (HLP), the Global Compact, the Sustainable Development Solutions Network (SDSN), the Open Working Group on Sustainable Development Goals (OWG) and the High-Level Political Forum (HLPF) on Sustainable Development.[3]"
Given the significance and prominence of this trend, and despite all the interest, only 0.3% of women's organizations reported in our WITM survey that they received funding from corporate donors directly; we sought to better understand what in fact these initiatives were supporting. In collaboration with Mama Cash, we undertook expanded research, profiled in New Actors, New Money, New Conversations: A Mapping of Recent Initiatives for Women and Girls. This mapping illuminates key characteristics of 170 different partnership initiatives focused on women and girls, with 143 of them collectively committing USD 14.6 billion dollars to initiatives related to women and girls around the world. The results illustrate a complex panorama of new actors and new resources for women and girls that defies simplistic categorizations, and brings with it new opportunities and challenges.
The top five themes - economic empowerment (35%), women's leadership and empowerment (25%), education for women and girls (21%), and within the broad umbrella of health, we see general women and girls' public health (19%), maternal health (18%) and sexual and reproductive health and rights (18%) - reflected in these initiatives echo dominant development priorities, and can certainly be embraced as important areas for further work and attention—indeed they are areas of focus for many women's rights organizations as well. At the same time, the research shows that 27% of the 170 initiatives supporting women and girls engaged women's organizations as partners, and only 9% directly funded them, signalling to us that relationships between women's rights organizations and the new actors supporting women and girls need to evolve.
Among other conclusions, the report indicates the need to ensure that initiatives and new actors are aware of the historic role and value of women's rights movements and collective action and mobilization for women's rights and gender equality. In approaching this landscape it is important to explore the nuances, to find potential allies and assess real opportunities for influencing these actors in ways that are consistent with women's rights agendas.
Making the case for sustainable funding for women's rights organizations
Finally, one of the questions we often hear in response to our research on funding trends for women's organizations is, "Why does support for women's organizations matter; isn't it enough to support women's empowerment through other kinds of organizations?" Women Moving Mountains, our survey of the aggregate impact of the women's organizations that received support from the Dutch Ministry of Foreign Affairs' historic MDG3 Fund of €82 million, responds to this question by demonstrating the enormous reach and transformative changes that are possible when organizations working to build women's collective power for change receive significant, strategic resources.
Including results from 35 out of the 45 grantees, the report demonstrates the impressive achievements that these grantees were able to achieve in 164 countries in 15 regions of the world. Among the many achievements, nearly 225 million people were reached with a new awareness of women's rights, including strong messages about the roots of gender-based violence, and that advancing gender equality and women's right to safety and security is everyone's responsibility; while, 105,000 women's organizations built their capacity and were equipped with new tools. Further, at least 38 local governments and 45 national governments were influenced, to re-assess, strengthen, and improve their gender equality policies, programs and outcomes.
The MDG3 Fund experience holds lessons for other funders in terms of effective, quality approaches to creating change for gender equality and social justice; as well as lessons for women's organizations, in the power of collectively "making our case" for sustainable long-term funding.
With these three reports we are hoping to not only give an overview of current funding trends and landscape; but also open a space for concrete responses to that landscape by engaging with funders (including new actors) in coherent and strategic ways while continuing to message the collective impact of women's rights organizing, where the roots, not only the leaves are receiving attention, for long term transformative changes for women's rights and gender equality.
We encourage and welcome any feedback, questions and ideas of how to use these reports to expand the quantity and quality of resources for women's rights organizing. Write us at fundher@awid.org.
[1] Arutyunova, Angelika and Cindy Clark "Watering the Leaves" AWID, 2013, p. 16
[2] Ibid, p. 17 and 86, 119
[3] Pingeot, Lou. "Corporate influence in the Post 2015 process." January 2014 http://www.globalpolicy.org/images/pdfs/GPFEurope/Corporate_influence_in_the_Post-2015_process_web.pdf