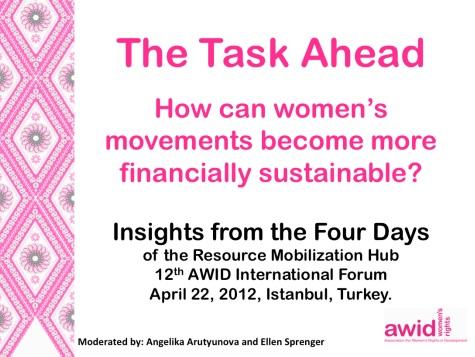 This presentation captures the main points made by participants during the final session of the Resource Mobilisation Hub at the 2012 AWID Forum.
It aimed at underlining important learnings from the Forum in relation to resource mobilization for women's rights and gender equality, with particular focus on what AWID should consider in moving forward.
By the end of the session, a list of tasks ahead for the movement and for funders had been identified and concrete commitments were made.