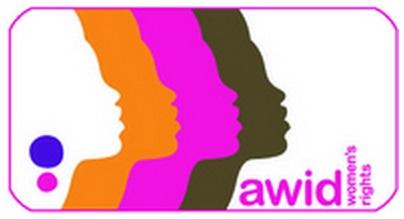 A plenary session was held on each day of the 2008 AWID Forum that brought all participants together to explore key overarching questions related to the Power of Movements.
Here you can listen to recordings and download transcripts of the presentations from all 4 Plenary Sessions.
---
Plenary 1: Women Organizing and Transforming the World
This plenary highlighted the absolutely critical need for women's movements to engage with and explore current and possible alliances with other social movements such as the disability, youth, Indigenous and LGBTQI movements.
Listen to presentations by:
Geetanjali Misra, Creating Resources for Empowerment in Action (CREA), India
Lydia Alpizar, Executive Director, AWID
Cindy Clark, Acting Executive Director, AWID
L. Muthoni Wanyeki, Kenya Human Rights Commission, Kenya
Mijoo Kim, Women with Disabilities Arts & Culture Network, Korea
Nadine M., Lebanon
Monica Aleman, International Indigenous Women's Forum (FIMI / IIWF), Nicaragua
---
Plenary 2: Making Our Movements Stronger - A Look Inside
This plenary (like our feminism) was interwoven with digital stories, song and poetry, creating a comfortable space for the interesting and perhaps awkward task of looking inside our movements. If we held a mirror to our movements, what would we see? How can we take all of the threads and weave more inclusive, cohesive movements with healthy, accountable leadership? How can we constructively manage power dynamics and tensions within?
Listen to presentations by:
Jessica Horn, African Feminist Forum, Uganda/UK
Sanushka Mudaliar, Manager, Young Feminist Activism, AWID
Ayesha M Imam, African Feminist Forum, Nigeria/Senegal
Rabea Nacira, Association Democratique des Femmes du Maroc, Morocco
Shailja Patel, Poet. India/USA
Morena Herrera Argueta, Colectiva Feminista para el Desarrolla Local, El Salvador
Lynnsay Rongokea, Asia Pacific Forum on Women, Law and Development, Thailand
Pregs Govender, Women's Lip (Building Women's Leadership in Politics), based on Love, Courage and Insubordination, South Africa
---
Plenary 3: The Contexts of our Organizing
In this plenary, speakers shared the key contextual forces shaping their movements – the challenges in closed and transitioning societies, the deeply entrenched stigmas that women face, and some of the strategies that are being used to mobilise against these forces. Using a fluid, talk-show model - and moderated by AWID's former Executive Director Joanna Kerr - this plenary framed women's organising within the very different contexts of Iran, Poland, Zimbabwe and Indonesia, and within the sectors of sex work, HIV/AIDS, economic rights, and reproductive rights.
Download the transcript of presentations by:
Joanna Kerr, Oxfam Canada, Canada
Wanda Nowicka, Polish Federation for Women and Family Planning and ASTRA-CEE Women's Network for SRHR, Poland
Martha Tholanah, Network of Zimbabweab Positive Women, Zimbabwe
Meena Seshu, SANGRAM, India
Shirin Ebadi, Nobel Peace Prize Winner
Nani Zulminarni, PEKKA (Women Headed Household Empowerment), Indonesia
---
Plenary 4: The Future of Movements
The final plenary was a chance to reflect on the experiences, trends - good things and bad - that happened at the 11th AWID Forum. It was also an opportunity for participants to raise some final issues and share some stories from home.
Listen to presentations by:
Brigid Inder, Women's Initiatives for Gender Justice, The Netherlands
Sindi Blose, Treament Action Campaign, South Africa
Aninha Adeve, Joven Feministas de Sao Paulo, Brazil
Srilatha Batliwala, Associate Scholar Association for Women's Rights in Development, India