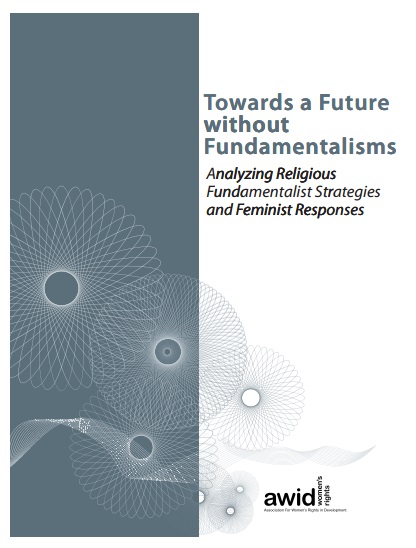 Analyzing Religious Fundamentalist Strategies and Feminist Responses
These chapters concentrate on the strategies various movements use to influence society and politics, and feminist strategies to resist and challenge them. These analysis chapters along with the 18 case studies presented in the 'Feminists on the Frontline' series provide a unique synthesis of feminist strategies across regions and different religious traditions.
Building upon the views and experiences of women's rights activists across the world, the three chapters in this report examine the following:
The historical, economic, political, and social factors that help religious fundamentalisms grow and that set the contexts for fundamentalist strategizing as well as for feminist resistance and challenge;
The strategies used by religious fundamentalist actors: the discourses they use, how they build their movements, their use of violence, and their penetration into political and public arenas;
Feminist strategies of resistance and challenge, including activist analyses of different ways to enhance the effectiveness of feminist strategizing.
By presenting a cross-regional, cross-religion synthesis of religious fundamentalist strategies and feminist strategies, this report hopes to enable more effective resistance and challenge to fundamentalisms by women's rights activists and their allies in other movements.
The synthesis points to areas where a shared, transnational feminist response may be most effective, and it identifies common challenges to effective feminist strategizing on religious fundamentalisms.
It hopes to help strengthen feminist solidarity by creating greater awareness of each other's contexts and strategies, and it hopes to inspire and enliven local initiatives by sharing examples of resistance from a range of different contexts.