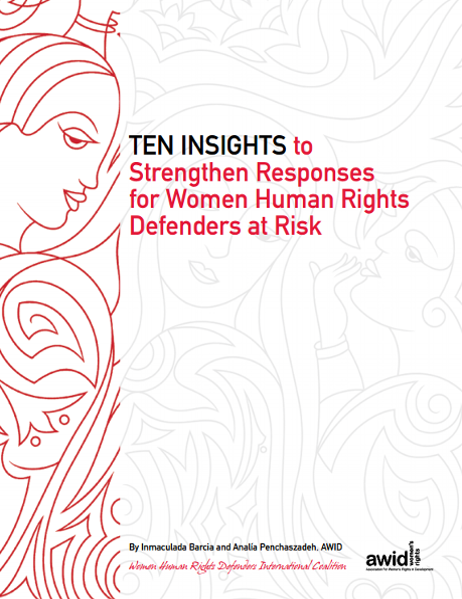 The 10 insights presented in this publication provide the key considerations for strengthening responses for Women Human Rights Defenders (WHRDs) at risk by ensuring that they are strategic and properly resourced.
Effective gender-sensitive responses to WHRDs must go beyond ensuring they have access to existing resources. Protecting WHRDs entails understanding their contexts and supporting them in their work toward building a more just world, where violence against WHRDs is no longer a reality. A movement-building approach to effective responses for WHRDs includes making alliances across sectors and organizations, as well as international solidarity and advocacy efforts.
This publication was developed by Inmaculada Barcia and Analía Penchaszadeh on behalf of AWID as part of its work as Chair of the Working Group on Urgent Responses for WHRDs at Risk of the Women Human Rights Defenders International Coalition.
Read Online