These twelve insights into how to develop more effective monitoring and evaluation (M&E) systems are important for those engaged in women's rights and empowerment work at the grassroots, national, regional, and global level. 
Many of these insights are endorsed by other recent work on social impact assessment by donors and development agencies. We believe these can be useful to the larger community of donors who support gender equality work.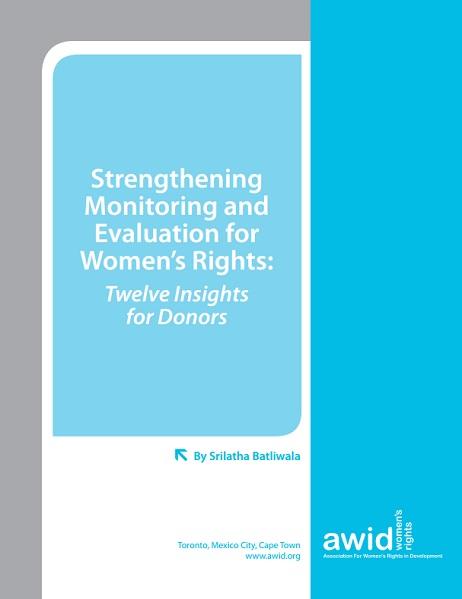 Make M&E a learning partnership, not a performance test
Approaches that include multiple M&E frameworks / tools / methods are more effective
Balance quantitative and qualitative assessment techniques
Legitimize and value participatory approaches
Track & assess reversals or even success in fiholding the linefl
Approaches that assess contribution to change are better than attributionbased frameworks
Make M&E systems flexible and adaptable
Design M&E to suit organizational architecture
Factor in organizational capacity when designing M&E
Invest resources in developing M&E capacity
Tailor indicators and results to time frames
Invest in the creation of baselines
These insights have been gathered from AWID's intensive research into the challenges of monitoring and evaluating the progress of women's rights work.