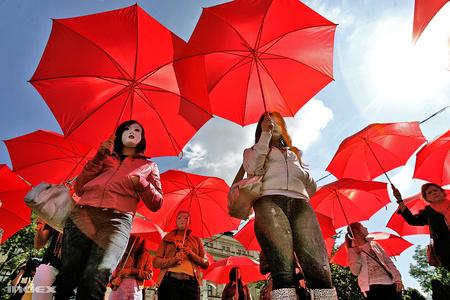 This report shares highlights from the four recipients of AWID's "Innovation Seed Initiatives" whose projects focused on advancing the rights of sex workers:
The Association of Hungarian Sex Workers
Red Umbrella Project (USA)
Debolina Dutta in collaboration with sex worker collectives DMSC and VAMP in India
Aids Myanmar Association National Network of Sex Work Projects (AMA) 
Recognizing that some women's rights spaces have excluded sex workers or not featured their voices, we felt it important ensure recognition and visibility of sex worker voices.
Their stories offer rich insights into how sex workers are transforming economic power to advance women's rights and justice.
They also offer useful lessons for collaborative organizing and engagement between sex workers and other women's rights and feminist activists, as well as for funders seeking to support.