AWID, as IM-Defensoras Steering Group member, is pleased to announce the launch of the Second Regional Report on the Situation of WHRDs in Mexico and Central America, which includes and compares information gathered between 2012 and 2014.
---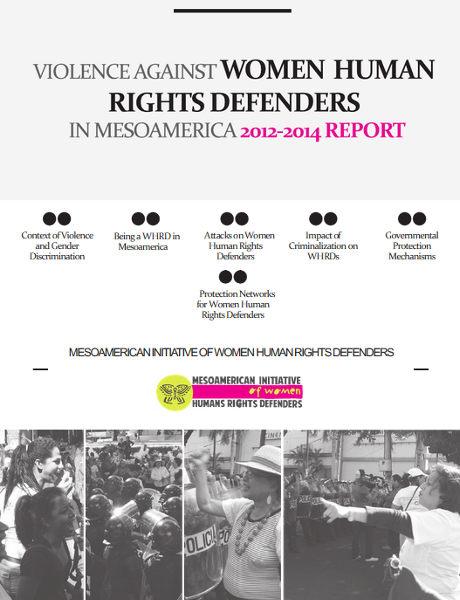 This report is the result of the collective effort by those who make up the Mesoamerican Initiative of Women Human Rights Defenders (IM-Defensoras). AWID is proud to have contributed in the data gathering and analysis of this report through coordinating the Mesoamerican Registry of attacks against WHRDs, as well as co-cordinating the publication. 
In the absence of official reports on the specific situation of women human rights defenders (WHRDs) in Mesoamerica, and the lack of gender indicators in most of the existing documentation on violence, this present report aims to improve understanding of the situation of WHRDs in the region and increase awareness about the realities they face; quantifying their contributions and the risks involved in their work. It also serves as an advocacy tool for continuing to demand that States fulfill their obligations to protect WHRDs.
This report also seeks to continue strengthening the support systems created by WHRDs within their rural and urban communities, fostering a sense of belonging, and upholding the conviction that we are not alone in exercising our civic duty to defend human rights.
Our aim is also to promote a sense of security for WHRDs, affirming, "If they touch one of us, they touch us all."
Above all, this report recognizes the tireless efforts of Mesoamerican women, who, in the face of discrimination and violence, continue to defend a broad range of rights thus broadening and deepening democracy and "buen vivir" (living well) throughout the region.