COVID19 measures continue to be hotspots to the spread of disinformation with disastrous consequences for women, sexual and gender minorities. Anti-rights actors have exploited the pandemic to:
deliberately share disinformation on dangerous anti-abortion treaments
justify coercive state restrictions and militarized measures where disinformation is used to discredit the motives of women and LGBTIQ activists and  crackdown on their right to freedom of expression and opinion, as well as freedom of assembly and association
co-opt the right to freedom of expression and propel disinformation to target and discriminate against marginalized groups with impunity.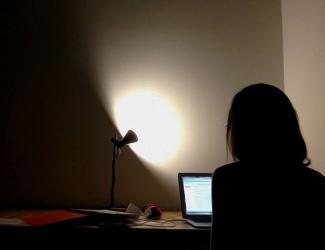 The recent Rights at Risk report by the Observatory on the Universality of Rights1 highlights manipulation of religion,culture and tradition, and co-optation of human rights language, as key tactics used by anti-rights actors to bolster their power, control bodies and impose a social order that privileges some at the expense of others. Disinformation is used to generate moral panic and assert that certain groups of people are a threat to the safety, values and interests of society. Women, trans and gender non-conforming persons, immigrants, Black and Brown people, ethnic and religious minorities, and impoverished communities are used as scapegoats to endow already powerful structures with even more power.
The anti-rights impacts we observe arise from interlocking oppressions, including rising nationalism; diverse and evolving forms of fundamentalisms; increasing inequality and corporate capture of the state; and white supremacy and neo-colonialism: systemic discrimination is thus built in. 
To protect the right to freedom of expression and opinion of all, we require a holistic and coordinated response that addresses multiple and intersecting forms of discrimination. We call on states to protect, respect and fulfil our right to freedom of expression and opinion, and halt and counter disinformation to undermine our rights. Further, we deplore the systemic underfunding of the UN human rights system and the drive for so-called efficiency, including the cancellation of general debates in June that serve as a crucial space for civil society to engage with the Council without restrictions. We call for the reinstatement of general debates at all sessions, with the option of civil society participation through video statements.
This statement was submitted to the Interactive Dialogue with Special Rapporteur on the Rights to Freedom of Peaceful Assembly and of Association at the 47 Session of the Human Rights Council. Organizations endorsing this statement include: 
AWID
GIN-SSOGIE
Sexual Rights Initiative
Akahata
COC Netherlands

---