Religious fundamentalisms are gaining ground within communities, political systems, international arenas with devastating effects for ordinary people, and for women in particular.  There is an urgent need to resist religious fundamentalist advances, and development actors are in a position to take a strong role in this.
---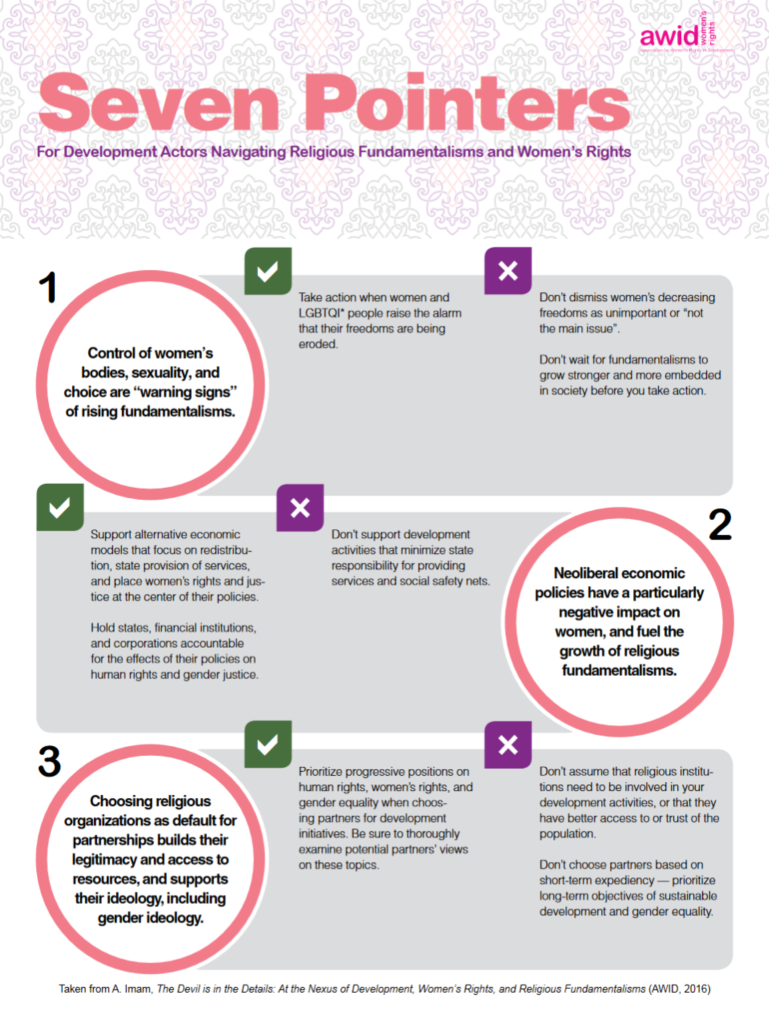 This two-page brief suggests concrete ways that development actors can take action to avoid strengthening religious fundamentalist groups and ideologies. It proposes that development actors and women's movements work together to address this problem.
The brief is adapted from AWID's publication The Devils is in the Details: At the nexus of development, women's rights, and religious fundamentalisms (Ayesha Imam, 2016).
Both the paper and this brief suggest action in the following areas:
Acting on the "warning signs" of fundamentalisms
Addressing the structural roots of fundamentalisms
Choosing the right partners for development work
Doing away with homogenizing identities
Promoting a feminist understanding of religion, culture, and tradition
Addressing marginalization, including racism
Supporting autonomous women's movements