Ghana is a great place to visit.
For over two decades, the country has experienced relatively smooth democratic governance, with the vast majority of the diverse Ghanaian population coexisting peacefully. This year, Ghana is expected to receive a huge boost to the tourism industry and the economy at large as a result of the huge surge in Diaspora visitors for the Year of Return. This anticipation has been heightened by the number of high profile celebrities that have visited the country in recent months including British supermodel Naomi Campbell, Anthony Anderson, co-star of the US show Blackish, as well as US TV talk show host Steve Harvey. But below the surface, a sinister threat lurks to Ghana's democratic and open movement and the worse thing is, it's being fuelled by far right evangelists from the U.S.A.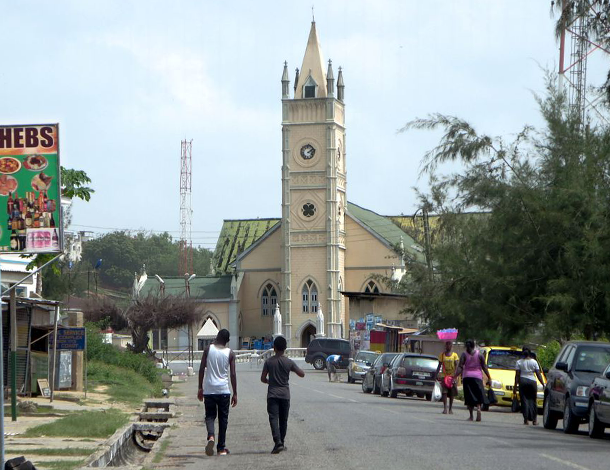 In the past two months, hate speech, sexism and homophobia has been amplified in the country.
Far right individuals and civil society organisations have seized on the Government's efforts to introduce Comprehensive Sex Education in schools, alleging that, educating children about their bodies and sex is a magical portal which will somehow lead to children becoming gay. The mind boggles. It would be easy to ignore such individuals as ignorant but its extremely dangerous to do so. Folks such as Moses Foh-Amoaning, Executive Secretary of the so called 'National Coalition for Proper Human Sexual Rights and Family Values' has been one of the most virulent champions of homophobia in Ghana. His organisation works with the World Congress of Families (WCF) headquartered in the United States of America. This is an organisation that has close ties and alliances with numerous far-right, anti-migrant, white supremecist and anti-Islam movements across the world as research by the likes of openDemocracy, Southern Poverty Law Centre, and AWID (the organisation I work for) has shown.
A significant part of the danger is in how these groups work to influence local politicians.
From the 31st of October to the 1st of November 2019, the World Conference of Families (WCF) held its regional conference in Accra. Ahead of the conference, Moses Foh-Amoaning visited a number of high profile politicians in Ghana including former Presidents John Kufour and John Mahama (who is also the current Presidential candidate for the National Democratic Congress), as well as Nana Konadu Agyeman Rawlings, a former Presidential Candidate. These visits were clearly part of an agenda to create a repressive environment for women and LGBTQI people and part of continued efforts to advocate for politicans to pass homophobic laws in Ghana. This is an agenda that Foh-Amoaning has been pursuing for a while. In 2018 he claimed to be working on a bill entitled 'Comprehensive Solution Based Legislative Framework for Dealing with the Lesbianism Gay, Bisexual, and Transgender (LGBT) Phenomenon. The real irony is that whilst on one hand Foh-Amoaning and his ilk like to peddle the myth that homosexuality is 'UnAfrican', they work with neo-colonisers like the WCF whose leadership have openly expressed support and admiration for far rights political leaders in Italy and Hungary who have described African migrants in Europe as 'slaves' and 'poison'.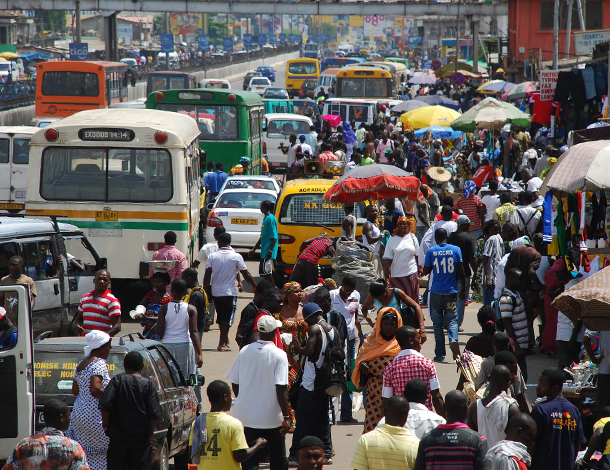 Sexual minorities are not the only groups that these far right individuals and organisations target.
They also use religion as a tool to promote a colonial view of women and families, a concept that has never been real within the African context where women have always worked and had access to public spaces. They erase the diversity of African families positioning as superior a Western idea of family. Brian Brown, President of WCF who spoke at their recent conference in Accra described non-nuclear families as 'a denial of who we are as human beings". This is in a context where diversity in family structures, living arrangements and relationships are the norm. I grew up in a traditional African family environment that Brian Brown and his like are quick to deride as 'non-human', and I know from my own lived experiences that there are many ways of creating families, and bringing up children in a loving environment. 
The real threat to families come from these 'new age missionaries' who align themselves with local religious leaders, politicians and even some women's rights activists. In the Year of Return, when we are inviting our global African Diaspora home we should ensure that everybody feels welcome. Our Diaspora family come in their beautiful diversities. Our families at home do too, and the Government of Ghana has a duty of care to protect all its citizens from violence and abuse including homophobic hate speech. 
---
This article was originally published by Essence magazine