Nazra for Feminist Studies head receives widespread support over claims NGO is illegal as crackdown on Egyptian civil society is condemned.
---
The head of a women's rights organisation remained defiant after becoming the focus of an investigation launched by the Egyptian authorities as part of its ongoing crackdown on civil society.
Mozn Hassan, executive director of Nazra for Feminist Studies, said the group would continue to work, regardless of what happened to her.
Hassan has been summoned for questioning, along with other staff, over claims that Nazra has been operating illegally.
"Other people will carry on the work," she said. "I know it's my choice. I have this passion about feminism in my country. I know it sounds cheesy, but there is something about Nazra. It's not about [one] person – we've really managed to have this collective.

 "I know other people in Egypt are managing things. It's not about me existing … People who have been in this process, I think they will continue."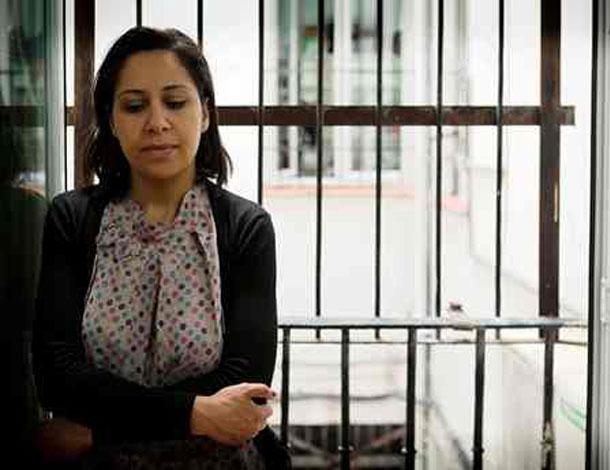 Hassan, speaking during the Commission on the Status of Women in New York earlier this month, received a summons to appear before authorities during the annual two-week meeting.
She was was due to be questioned on Tuesday, but the hearing was postponed.
This week, women's rights activists and academics from around the world signed statements denouncing the attack on Nazra and the increasing clampdown on feminist groups and rights defenders.
In a statement on Monday, 43 women's rights organisations condemned "the escalating targeting of civil society organisations in Egypt, and in particular the targeting by the authorities of the Egyptian feminist organisation Nazra for Feminist Studies, founded and led by woman [sic] human rights defender Mozn Hassan, who is a prominent feminist and is known for her extensive work on feminist movement-building and combating sexual violence in the public sphere".
The statement added that the summoning of Hassan followed "numerous steps taken to stifle her activism in the public space, including systemic smear campaigns against her and other civil society leaders, issuance of a gag order on the media for coverage of the foreign funding case, in addition to the lack of transparency and non-declaration of charges directed against [her] until now."
The statement called on the authorities to drop the case against Nazra. "Instead, the Egyptian state should be taking all measures necessary to acknowledge the important and pivotal work … Hassan conducts in the advancement of women's rights, provision of support services for survivors of sexual violence and a feminist discourse that is against all forms of violence and extremism."
Another statement, signed by 130 academics, added: "As academics, university professors and scholars, who are socially and politically engaged and concerned, we consider the investigation [against] Mozn Hassan a direct threat to the feminist and activist engagement of Nazra for Feminist Studies, whose work has focused on contributing to the continuity and development of the feminist movement in Egypt. We also view the investigation as part of the larger crackdown on civil society organisations, and on fundamental freedoms and rights in Egypt, including academic freedoms."
Hassan is being investigated under case 173/2011, known as the "foreign funding case" because it targets local and international NGOs for illegally receiving funding from overseas.
Investigations began in 2011 and resulted in the conviction of 43 NGO employees in 2013. The government has recently reopened the case, which has led to travel bans, asset freezes and the questioning of prominent activists.
Other groups currently under investigation include the Cairo Institute for Human Rights Studies, the Egyptian Initiative for Personal Rights, the Arabic Network for Human Rights Information, the Nadeem Center for Rehabilitation of Victims of Violence, and the human rights activist Negad el-Borai.
"Public spaces are shrinking [for civil society], but now they are closing the space," said Hassan. "Things have been happening in the last two months."
She said she believes Nazra, which has been registered as an NGO since 2007, is being specifically targeted because it campaigns for human rights. "We're not this nice acceptable women's organisation, we're not a development-only [organisation]. We think the feminist movement is a political movement. We've always had a human rights perspective … we are not like other feminist organisations."
She added: "If they want me, better to take me then the rest of the team.

"We are trying to have a survival mechanism. As long as we can work, we are doing things."
---
This content is republished as part of our content partnership with the Guardian and Mama Cash.