AWID remembers Josefa "Gigi" Francisco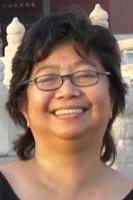 AWID is deeply saddened by the loss of Josefa Gigi Francisco, whose life was dedicated to defending women's human rights and advancing social justice. Her death on 22 July 2015 is a source of great sadness to women's rights activists around the world. 
Gigi was the General Coordinator of the Development Alternatives with Women for the New Era (DAWN) where she worked tirelessly to advance economic justice in the Global South, and expose grave human rights violations in the borders of the Philippines and beyond.  Gigi was also the Chairperson of the International Studies Department of Miriam College in the Philippines. Her ground breaking research on gender, poverty, development and feminist movements is a lasting contribution to feminist theory and practice, as is her advocacy work from the local to the global on economic justice and women's rights
"Gigi was a brilliant feminist and passionate activist with a big heart. Today we celebrate her. We are grateful for her life, her amazing legacy of fierce activism and the light she brought to our struggles. " says Lydia Alpizar, Executive Director of AWID.
AWID's condolences are with Gigi's family and friends and with our colleagues at DAWN at this difficult time.