About the World Press Freedom Day: Q&A with an AWID Member
Every May 3rd, the World Press Freedom Day (WPFD) is marked and celebrated internationally as a day that honors freedom of expression as a fundamental human right. 
---
"Everyone has the right to freedom of opinion and expression; this right includes freedom to hold opinions without interference and to seek, receive and impart information and ideas through any media and regardless of frontiers." - Article 19 of the Universal Declaration of Human Rights
The 2016 theme for  World Press Freedom Day is 'Access to Information and Fundamental Freedoms - This Is Your Right!'. AWID asked our members working in the media and related areas to share with us their thoughts on WPFD and its significance for their work. Here is what Aleksandra Miletić-Šantić (AMS) from Bosnia-Herzegovina (BiH) responded to questions we asked. 
---
AWID: What are the main issues you cover in your work?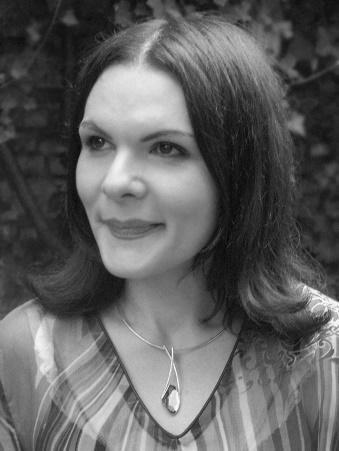 AMS: I worked as a radio journalist in Mostar (BiH) during the 1992-95 war and covered a range of issues from security to culture and prices at the market. Later on I wrote a column on gender and security for the Mission Magazine of the EU Police Mission in BiH. Today, I am running the national BiH section of the Human Rights Education for Legal Practitioners website and write about developments in the field of human rights and human rights education.
AWID:  Why do you think it's important to commemorate WPFD on May 3rd?
AMS: The World Press Freedom Day reminds us globally that the freedom of communication and expression through different forms of media is one of the fundamental values of the democratic world. This day is also used to point out the inconsistencies between the proclaimed guarantees and the current practical realities around press freedom and protection. The first national law on protection of press was adopted as early as in 1766 in Sweden. The freedom of press is also the subject matter for regulation of the First Amendment to the United States Constitution from 1791. In spite of the proclaimed guarantees of freedom of press by all relevant international human rights instruments, journalists are still facing harassment, intimidation and violence around the world. In addition, women journalists are particularly exposed to sexual violence and harassment, which has escalated in online communication. According to Reporters Without Borders (RSF), a total of 110 journalists were killed in connection with their work or for unclear reasons in 2015. 
AWID: What does WPFD mean to you?
AMS: This day also highlights the importance of the obligation of the media to report in the interest of public. Unfortunately, from day to day I am witnessing the deterioration in standards of reporting in my country, which are far from objective, accurate and independent journalism. A part of media reporting is deepening already strongly rooted ethnic tensions and divisions and many [journalists] are working on the promotion of specific political options.     
AWID: Do you see any positive and encouraging changes on the ground (where you work) in terms of press freedom?
AMS: The positive and encouraging change may be seen in the rise of investigative journalism in Bosnia and Herzegovina. The investigative journalists, importantly, are attempting to refocus attention of the public to some topics of intrinsic importance for their life and future. As I follow their reports on social media, I can say unfortunately that the community at large still does not sufficiently recognize this type of reporting.  
AWID: What is the one thing you think is crucial to highlight on this day?
AMS: The obligation of governments to provide conditions for free reporting and protection of journalistic sources. 
AWID: Anything else you would like to tell us with regards to the World Press Freedom Day?
AMS: It is important to remember the obligation and moral duty of responsible reporting, particularly in terms of protection of privacy. I would also like to stress the importance of the recent judgment of the European Court of Human Rights in the case Delfi AS v. Estonia, finding web portal Delfi liable for anonymous defamatory comments posted online anonymously from its readers.