The Human Rights Council (HRC) is the foremost intergovernmental body responsible for the promotion and protection of all human rights around the globe.
---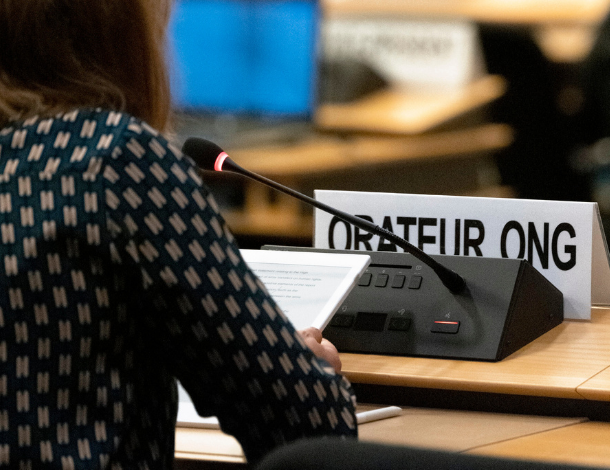 The 45th session of the UN Human Rights Council started on 14 September and ended 7 October 2020. 
The HRC was presented with thematic and country reports from UN experts and where Member States debate and pass resolutions on cross-cutting human rights issues and human rights situations in particular countries. 
Find below information on key reports and resolutions* that pertain to gender justice, sexuality and women's rights, as well as statements made by feminists activists and civil society on restrictions to civil society participation this session.
---
Key Reports at the 45th Session
Key statements
Lack of space for civil society participation
Abortion
Key resolutions
Preventable maternal mortality and morbidity and human rights (postponed)
Accountability for women and girls in humanitarian settings (in negotiations)
Follow-up resolution on discrimination against women and girls in sport (withdrawn)
Eliminating inequality within and among States for the realization of human rights (in negotiations)
Human rights and indigenous peoples (in negotiations)
Rights of the child: realizing the rights of the child through a healthy environment (in negotiations)
Safety of journalists (in negotiations)