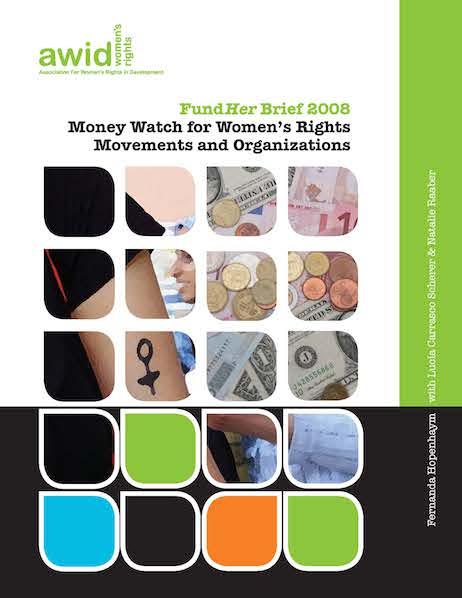 The AWID 2008 global survey of donors and women's rights activists provides the information presented in this Fundher brief.
It offers a snapshot of key funding trends impacting women's rights organizations.
Here you will find organizational profiles of the survey respondents and an organizational self-assessment, an analysis of the existing challenges for accessing funds as well as recent advances, and finally a look at five important funding trends and opportunities for organizations working on funding issues.
Read Online