Building Feminist Economies
Building Feminist Economies is about creating a world with clean air to breath and water to drink, with meaningful labour and care for ourselves and our communities, where we can all enjoy our economic, sexual and political autonomy.
---
In the world we live in today, the economy continues to rely on women's unpaid and undervalued care work for the profit of others. The pursuit of "growth" only expands extractivism - a model of development based on massive extraction and exploitation of natural resources that keeps destroying people and planet while concentrating wealth in the hands of global elites. Meanwhile, access to healthcare, education, a decent wage and social security is becoming a privilege to few. This economic model sits upon white supremacy, colonialism and patriarchy.
Adopting solely a "women's economic empowerment approach" is merely to integrate women deeper into this system. It may be a temporary means of survival. We need to plant the seeds to make another world possible while we tear down the walls of the existing one.
---
We believe in the ability of feminist movements to work for change with broad alliances across social movements. By amplifying feminist proposals and visions, we aim to build new paradigms of just economies.
Our approach must be interconnected and intersectional, because sexual and bodily autonomy will not be possible until each and every one of us enjoys economic rights and independence. We aim to work with those who resist and counter the global rise of the conservative right and religious fundamentalisms as no just economy is possible until we shake the foundations of the current system.
---
Our Actions
Our work challenges the system from within and exposes its fundamental injustices:
Advance feminist agendas: We counter corporate power and impunity for human rights abuses by working with allies to ensure that we put forward feminist, women's rights and gender justice perspectives in policy spaces. For example, learn more about our work on the future international legally binding instrument on "transnational corporations and other business enterprises with respect to human rights" at the United Nations Human Rights Council.

Mobilize solidarity actions: We work to strengthen the links between feminist and tax justice movements, including reclaiming the public resources lost through illicit financial flows (IFFs) to ensure social and gender justice.

Build knowledge: We provide women human rights defenders (WHRDs) with strategic information vital to challenge corporate power and extractivism. We will contribute to build the knowledge about local and global financing and investment mechanisms fuelling extractivism.

Create and amplify alternatives: We engage and mobilize our members and movements in visioning feminist economies and sharing feminist knowledges, practices and agendas for economic justice.
---
"The corporate revolution will collapse if we refuse to buy what they are selling – their ideas, their version of history, their wars, their weapons, their notion of inevitability. Another world is not only possible, she is on her way. On a quiet day, I can hear her breathing".

Arundhati Roy, War Talk
Related Content
Matilde Lindo Crisanto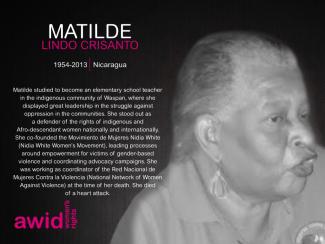 Saraswathi Gora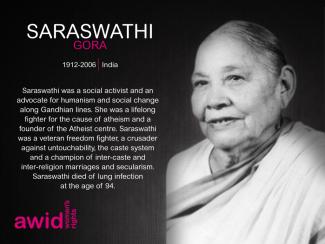 2019: Feminist Realities in a changing world
AWID began preparing this annual report just as the global pandemic began to unravel how we gather, organize and live our lives. It is impossible to review what we have done without COVID-19 tinting our assessment. 
Download the full 2019 Annual review
---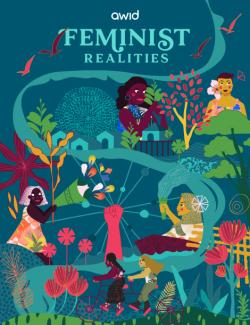 Co-Creating Feminist Realities is no longer just an AWID Forum theme - it is a rallying cry in response to a pandemic that has laid bare the failures of social, political and economic systems.
It is an urgently needed affirmation that there are other, more just ways of organizing our lives. During 2019 hundreds of groups shared their experiences and proposals for feminist realities with us, ranging from radical networks of community support in Latin America facilitating self-managed abortion, to practices of community-centered economies in Indonesia and community-centered food systems in India and the US, to a  re-imagination and new practice of harm-free rites of passage in Sierra Leone. These are the experiences that will chart a path forward for a "new normal". 
Yet long histories of oppression and violence can make it difficult to imagine the possible. A key part of our work in 2019 was to spark these explorations through a toolkit AWID launched to support groups interested in unearthing the stories and aspirations that are the building blocks of feminist propositions.
While we focus on our proposals for a different world, we recognize the challenging context around us.
Through the Observatory on the Universality of Rights, Feminists for a Binding Treaty, Count Me In! and other alliances, AWID has continued to push back against unfettered corporate power and fascist and fundamentalist agendas that undermine women's rights and gender justice. With dim prospects for transformative change through multilateral processes  and limited responsiveness from most states, we are redoubling our efforts  to ensure that feminist movements, in all their diversity, are resourced in ways that match the critical roles they play - supporting their communities, demanding rights and responding to crises. In 2019 we introduced feminist principles and approaches to ground-breaking funds like the Spotlight Initiative and the Equality Fund, and succeeded in leveraging resources through feminist reality seed grant funding from feminist funders.
As we look ahead, it is clear that the context is calling for a transformation of our organizing strategies:
we are learning to navigate global advocacy confined to online channels,
we grapple with the uncertainty of when and how we can convene in person, and
we use the tools at our disposal to tighten connections across local to global spheres.
AWID is embarking on a new membership model that lowers barriers to access and emphasizes opportunities for engagement and cross-member connection. We will continue to experiment with different online tools and processes for building community. Cross-movement engagement will stay at the center of our work. AWID's actions in solidarity with oppressed movements and identities, even and especially where these are marginalized in feminist movements, are important to drive change and support broad and inclusive movements for all.
Crisis is not new to feminist and social movements.
We are resilient, we adapt, and we show up for each other. And we have to keep doing better. Thank you to all who are part of the journey with us.
Download the full 2019 Annual review
Denis Ramirez Meza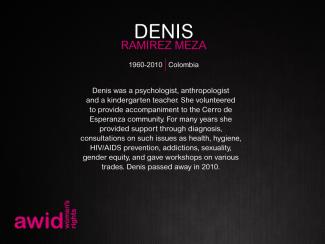 Shareen Gokal
Position
Manager, Membership and Constituency Engagement
Magdalena Reyes Salazar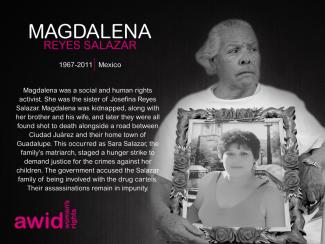 Angelica Bello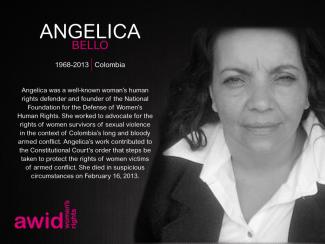 Cécile Pillon-Hue
Biography
Cécile obtained a Bachelor's degree in Web & Digital Communications from the University of Lyon, France. She developed a passion for social justice through volunteering and working with non-for-profit organizations in France and Canada mainly. In her previous roles, she successfully led different website redesign projects and participated in major fundraising campaigns. 
Now established in Sweden, Cécile aims at using her creativity and technical skills to reinforce the voice of feminists around the world.
Position
Digital Communications Coordinator
Geertje Lycklama à Nijeholt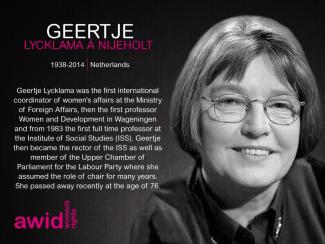 Nukila Evanty
Biography
Nukila Evanty, a women's rights activist holds a Bachelors in Law from Faculty of Law, Diponegoro University, Indonesia and a Master of Laws (LL.M) from Faculty of Law, Groningen University, The Netherlands and Faculty of Law, University of New South Wales Australia. She has more than 15 years experience in land rights and indigenous peoples and was the only one who sent a submission paper on indigenous peoples to OHCHR in 2016. Nukila was also invited to the UNESCO forum in 2016 to produce and share her findings and research on environmental degradation and land for indigenous peoples. She is a Member of Permanent Commission on Social Issues and Women Entrepreneurship, a researcher on Women and Land issues and a legal trainer / advocate.
Currently Nukila is the Legal specialist on Women and Land issues at the FAO, Indonesia. She is a visiting lecturer and researcher at the School of Law, University of Catholic Atmajaya University Jakarta and Post graduate program, Faculty of Law, Mahendradatta University, Bali and also a senior researcher at the ECPAT, Institute for Strategic and Development Studies and Rights Foundation. In 2016, she also worked with the Westminster Foundation for Democracy (WFD) to develop a module on Legislation with human rights and gender perspectives. Nukila is involved in the struggle for marginal and vulnerable group issues. She has been actively contributing to help mainstream human rights issues, especially women's rights in UN Agencies, ASEAN and assisting NGO friends in national, regional and international levels.
Catherine Han Montoya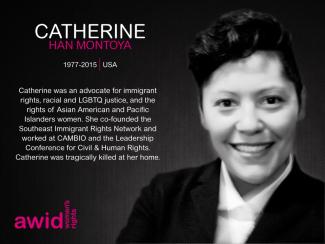 Galina Angarova
Biography
Galina Angarova is a representative of the Buryat people, a Russian indigenous group. Ms. Angarova is currently representing IIWF (International Indigenous Women's Forum) as their focal point. Her work experiences include  serving as a Program Officer at Swift Foundation, Tebtebba Foundation's Policy Advisor and a Global Organising Partner representing Indigenous Peoples' Major Group at the United Nations. Prior to the UN work, she was a Russia Program Director at Pacific Environment, a San Francisco-based environmental organisation and her work concentrated on issues of climate change and impacts on Indigenous Peoples' subsistence resources in the Arctic, resource extraction and impacts of development on indigenous and local communities in Siberia and the Russian Far East.
She led highly effective international and local grassroots efforts to block pipeline construction in the Altai region of Siberia, which threatened indigenous Altaian's sacred sites and untouched wilderness, to close a toxic paper mill on Lake Baikal in Siberia, and to stop plans to construct a hydroelectric dam that would flood the ancestral lands of indigenous Evenk people in Western Siberia. Galina received an Edmund S. Muskie Graduate Fellowship from the US Department of State to complete a Master's Degree in Public Administration from the University of New Mexico in 2002. She served on the board of International Funders for Indigenous Peoples for seven years.
---
FIMI has appointed both Galina and Aminatu to the CMC and they will share the Committee tasks among themselves
Rita Joe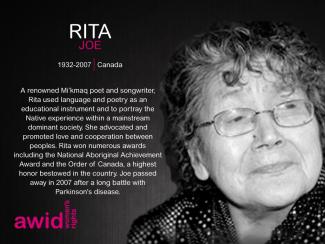 Kamee Abrahamian
Biography
Kamee arrives in the world today as a queer and feminist diasporic-Armenian mother, interdisciplinary creative, scholar, producer, and facilitator. They hold a BFA/BA in film and political science (Concordia University), an MA in art therapy (European Graduate Institute), and soon to be PhD in community, liberation, indigenous and eco psychologies (Pacifica Graduate Institute).
Kamee's work is steeped in relational, generative, visionary and liberatory practices oriented towards ancestral reclamation, diasporic futurism, and radical imaginaries. They have published, organized, and presented their work internationally through Saboteur Productions and Kalik Arts, and continues to do so both independently and inside collaborative frameworks.
Position
Communications Manager
Zarana Papic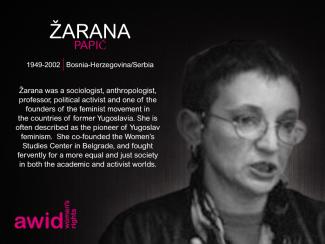 Judy Chang
Biography
Judy is the Executive Director of the International Network of People who use Drugs and has worked in the HIV and community health field for ten years, across areas of programme management, resource mobilisation, and communications. She has worked across India, China, and Thailand. She holds a Master's in International Development and a Bachelor of Arts in Writing and Contemporary Cultures.
Leila Alaoui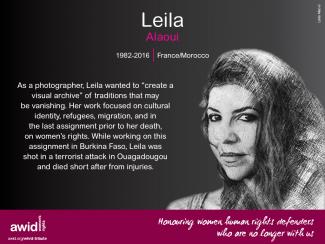 Ali Cat Leeds
Biography
Ali is an artist and printmaker based in Portland, USA. Ali received her BFA at Pacific Northwest College of Art. Her prints mingle the literal and metaphorical to illuminate and comment upon the world around us. Relief, screen, and letterpress prints span from the carnage of clear-cuts to the beauty of peoples movements.
Ali mentored under master printer Paul Mullowney and her work has been featured in The Public Eye Magazine, Certain Days Calendar, The Siren Nation Festival, and Just Seeds. She completed an artist-residency at Proyecto Ace in Buenos Aires in 2014, and was a member of Flight 64, a member-run, nonprofit print studio, from 2015- 2018. Ali currently works as the Print Studio Technician at Pacific Northwest College of Art. 
Agniva Lahiri