FRIDAY FILE - Following the recent announcement by local NGOs that more than 700 women accused of witchcraft had been murdered in Tanzania in a year, AWID spoke with Valerie Yvette Banlog, Founding President of the NGO Femme Action et Développement En Zone CEMAC (FADEC - Women Action and Development in CEMAC Areas) to discuss violence against women accused of witchcraft and the absence of appropriate and effective responses.
By Mégane Ghorbani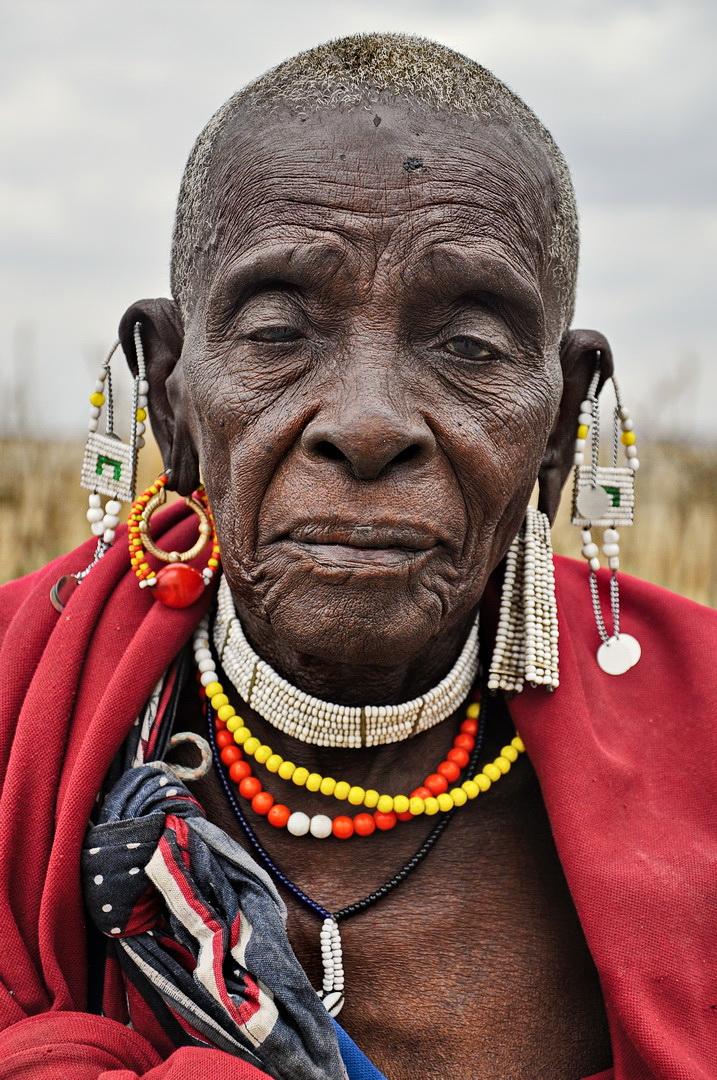 Belief in witchcraft is widespread In Sub-Saharan Africa, according to a Gallup poll, on average 55% of the population believes in witchcraft with the rate varying from 15% in Uganda to 95% in Ivory Coast, with Ghana (77%), Democratic Republic of Congo (76%) and Tanzania (64%) in the top 10 countries with strong personal beliefs in witchcraft. This belief, generally associated with "magic" or "quackery" is part of people's daily lives, both in social and legal spheres. "Witchcraft" is officially recognized and sanctioned as a crime in these countries. But, usually used to explain "misfortune" at the community or family level, accusations of witchcraft result in gender-based violence that justifies social exclusion and even murder.
Intersectional violence condoned by the State
Women make up the majority of people who are the targeted by accusations of withcraft, and are victims of harmful practices as a result, although other groups, including albinos[1], children, and sometimes men, are also victims. In her analysis of social exclusion as a result of witchcraft allegations in Burkina Faso, Professor Denise Sidonie Nebie/Zoma says "Rarely are men accused of witchcraft, or of being soul eaters or consequently excluded from their communities after suffering from violent attacks. Men suspected of such are more often feared and mistrusted by the population."
Yvette Valérie Banlog explained to AWID that women accused of "practicing quackery and sorcery" in the Central African Republic (CAR) are usually elderly. Eighty percent of them are widows and have no children, these either being dead or living far away from the community. The majority (90%) of such charges are made ​ in rural villages and the base of these accusations rely on subjective factors regarding the perception of women and superstitions that are associated with such. According to Banlog women without a "particularly appealing appearance", as a result of hunger, diseases, worry, disfigurement or a disability for example, are the main targets of these charges. "These women are singled out on the basis of elements without any legal grounding." People living alone are also the subject of such accusations from other members of the community, especially among the poor, and "a person who has lost all their family members is automatically accused of having eaten them".
The victim's family is sometimes the source of these allegations and there is a growing trend of accusations against young women when their husbands die - their in-laws then recover the deceased's property. Nebie/Zoma says these younger women are accused of witchcraft because they defy social norms that are imposed upon them. "Rebellious, economically independent women who insist on their right to speak freely, to choose a spouse, to plan their pregnancy, to be active outside of the home, come and go without prior authorization etc., fall into this category of people accused of witchcraft. In short, women who suffer from social exclusion as a result of witchcraft allegations are usually women without support, who constitute a burden on the family, or women who refuse to comply with their socially-sanctioned roles and status."
Charges of witchcraft are usually confirmed by someone who claims to consult 'the spirits'. Femme au Fone (Woman on the Phone), an organization that deals with violence against women in the Democratic Republic of Congo (DRC), reportedly receives several messages highlighting the practice of "witchcraft tests" on women suspected of witchcraft in the South Kivu province of the DRC. Banlog observed the same process in CAR where "violence usually occurs after a family tragedy - the death of a family member or a person in the vicinity. In case of death, we often use a "ganga" - an oracle who consults the spirits - and it is he who gives the verdict of the spirits. His word is gospel. Generally, they are even consulted to make statements in court, where cases are often brought since the Central African Penal Codecondemns "quackery practices and witchcraft" and sanctions them with imprisonment. In the CAR Prisons where I was working before the 2013 crisis[2], 70% of women inmates were people over the age of 60 mainly accused of charlatanism and sorcery."
Paradoxically, these women feel safer in prison because when charges are not brought before the law, they are victims of "mob justice", that is to say, of violence by the community which varies from banishment from the village to murder by stoning, immolation by fire, hacking with machetes or public humiliation and sequestration. Femme au Fone highlights this form of violence through the testimony of a thirty year old woman from DRC: "It was a Saturday night, my brother and sister in-laws came in with the corpse of one of their sisters who had been sick and who had just died. They told me: 'You, the witch, you're going to pay, you will resurrect our sister you have bewitched or you're going to eat her raw corpse.' Two of them jumped on me and started beating me. My husband did not even fight back, on the contrary, he slapped me and I found myself on the floor with my baby tied to my back. They locked me in the kitchen with my sister-in-law's dead body all night. It was so horrible... They took me out the next the day and subjected me to all kinds of verbal abuse you can imagine." Banlog adds that those who are not stoned, beaten to death or burned alive in the public square are expelled from the village and forced into exile in the big cities. In general the police are complicit because they do not intervene to prevent the violence.
Vulnerability is reinforced by inappropriate responses
When they survive, these women, who are sometimes young girls, are forced into exile and into lives of abject poverty. Some, for example in northern Ghana, settle in camps, where they are supposed to be "exorcised". They have to labour in the fields to live in these camps, which have no water or electricity, essentially constituting exploitation of the women for free labour, by managers of the camps. According to a report by ActionAid on living conditions inside these camps, public services are almost non-existent and basic health and education needs remain unmet. In addition, these women have no decision-making power and very little, if any, access to justice. Their vulnerability is exacerbated by the lack of family support, leading these women to lose self-esteem and live their trauma in isolation.
In Burkina Faso, the Ministry of Social Action and National Solidarity adopted a 2012-2016 action plan following the mobilization of civil society organizations to end the exclusion women accused of witchcraft. This plan provides financial, legal and psychological support to victims of exclusion. In the same vein, the Fonds Commun Genre (Gender Common Fund), initiated by technical and financial partners of the Cadre de Concertation Genre (Gender Consultation Roundtable) in Burkina Faso, allocated nearly 170 million CFA francs to the Justice and Peace Commission's project that aims to fight against exclusion these women. This project includes raising awareness among community leaders and the general public, operating shelters for the women, overseeing family reinsertion and strengthening violence prevention mechanisms. In CAR, NGOs and religious orders, for the most part connected to the Catholic Church, also shelter some of these women.
However, no action seems to address the root cause, which is the vulnerability and exclusion of women who defy social norms, so the persecution continues unabated. According to ActionAid's research, 40% of women who have been reintegrated return to northern Ghana "witch camps" within a year because they have again been accused of witchcraft.
According to some NGOs, in countries where poverty is multidimensional, including over 40% of the population living in extreme poverty[3], financial incentives spur the majority of these accusations, so that the accused's property and possessions can be seized. In addition, and as access to education in some regions is limited - with an enrolment rate in primary education of 78% in Sub-Saharan Africa - "beliefs die hard," says Banlog. Congolese actress Rachel Mwanza, accused of witchcraft by her family during her childhood, recalled in a speech in October 2014 the importance of access to education in the fight against these beliefs.
[1] United Nations High Commissioner for Human Rights Zeid Ra'ad Al Hussein condemned the latest attack against people with albinism in Tanzania. See statement here: http://www.un.org/apps/news/story.asp?NewsID=50128#.VOrYhfmG9UX
[2]An intercommunity civil war broke out in CAR in 2013, since then the country has been in a state of security and political crisis.
[3] Except for Ghana that displays a poverty rate of 24.2%.