FRIDAY FILE: Approximately 17.2 million children around the world perform paid or unpaid domestic work for third parties or for an employer. Among them, 67.1% are girls between the ages of 5 and 17. In commemoration of the International Day of the Girl Child, celebrated on October 11, AWID interviewed Noro Ravaozanany, President of the Conseil National des Femmes de Madagascar (National Women's Council of Madagascar) to identify the issues and challenges related to the fight against underage domestic labor in Madagascar.
By Mégane Ghorbani
Madagascar, an Island off the south-east coast of Africa, is one of the nations that has ratified the International Labour Organization's (ILO) core conventions on child labor, including Convention No. 138 regarding the Minimum Age for Admission to Employment and Convention No. 182 on the worst forms of child labor in order to provide the framework necessary to end child domestic labor. Despite this, in Madagascar 2 million children have abandoned school to join the workforce. The issue of under-aged domestic workers seems to have been left out of legislation, especially since the Malagasy government still hasn't ratified ILO's Convention No. 189 and Recommendation No. 201 on decent work for domestic workers. Noro Ravaozanany discusses minors in domestic labour and the strategies put in place to counter this phenomenon.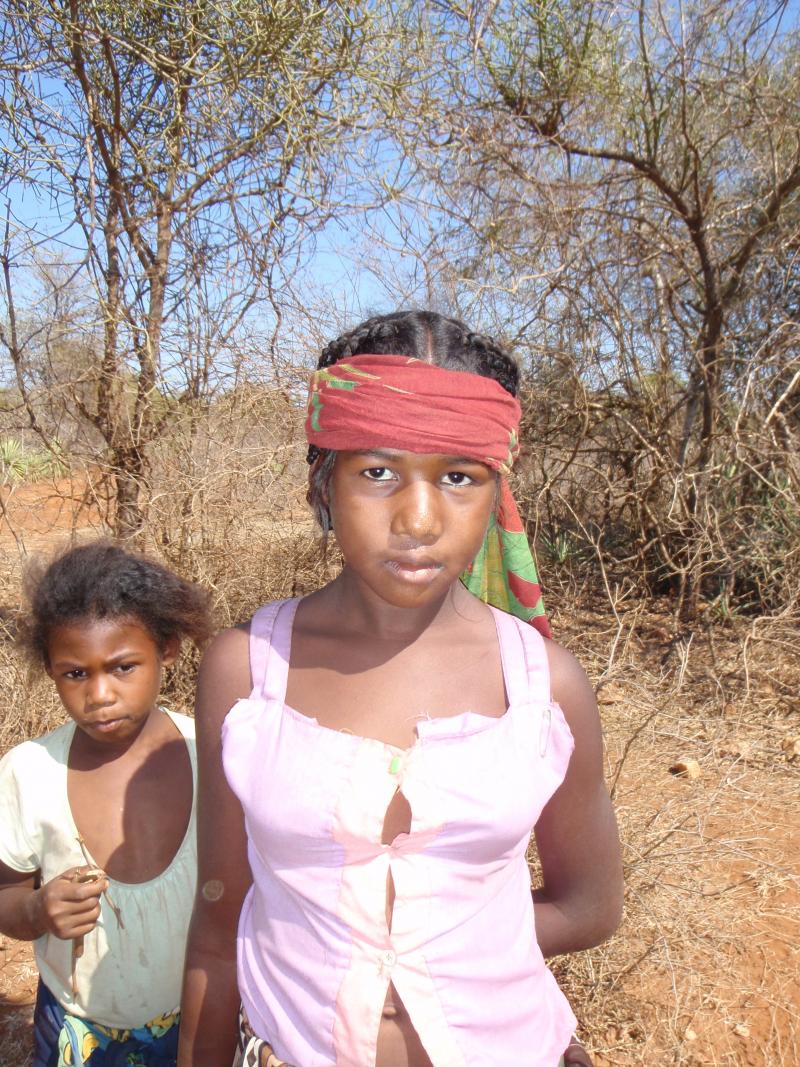 AWID: What is the current situation for young girls who do domestic work in Madagascar?
Noro Ravaozanany (NR): Since the socio-political crisis of 2009 that rocked Madagascar, the supply of jobs in this sector has remained the same or even dropped, and can't keep up with demand. The collapse of many economic sectors exacerbated the widespread poverty that already existed before the crisis. Workers who found themselves unemployed overnight, especially following serial free-trade zone [1] enterprise shutdowns, have swelled the ranks of those seeking "formal" and "informal" domestic work. Increasingly impoverished families send their children to work in other families in the hopes that the host families will support them materially and maybe even provide them with an education.
This has a direct negative impact on minors' "informal" domestic work, and results in the deterioration of working conditions, of which low pay and overwork are the most visible signs; as well as the "ruralisation" of a phenomenon that was essentially "urban" before, where the "less poor" rural households are employing children of "poorer" households for domestic work in exchange for "peanuts"paid to their parents. Some children work under civil debt bondage. The United Nations' Special Rapporteur on contemporary forms of slavery, Ms. Gulnara Shahinian, noted elsewhere about child domestic labor in Madagascar, which is increasingly commonplace, that "the exploitation of child domestic workers is comparable to domestic servitude."
Although reliable data on the phenomenon is not available, estimates indicate that there is a predominance of girls working as underage domestic workers. The majority of them do not receive their salaries directly, as monies are handed over to the girls' parents.
AWID: What are the specific gender implications of child domestic labour in Madagascar?
NR: It is essential and crucial to analyze, from a gender perspective, domestic child labour in Madagascar. This enables better targeting of prevention, protection and reduction of domestic servitude, of which girls are most often the victims, although boys of course are not spared.
Indeed, it is common knowledge that the roles and tasks of child domestic workers are stereotyped: girls/women perform traditional female tasks (laundry, ironing, cooking, washing, house cleaning, child care, etc.) and boys are gardeners, guards and by extension inherit traditionally male tasks (zebu guardians in rural areas, car washers in urban areas).
This is a reproduction of the division of labour between boys and girls in their parents' homes, leading parents to think that their daughters are doing their normal daily household workload but with compensation for the parents. As a result, they are inclined to withdraw their daughters from school earlier (instead of their boys) to add a source of income, all the while preparing them for their future roles as mothers and housewives, in service to their future spouses. While many believe that their daughters are capable of this type of work , they overlook the risks and dangers their daughters face, including overwork, lack of rest, violence of all kinds including (sexual) harassment, sexual, sexual abuse, isolation and discrimination in the home.
Young domestic workers also face various forms of violence and cases of sexual violence against underage domestic workers face two major hurdles. Firstly, underage domestic workers are generally dependent on their employers. Moreover, the law of silence hangs over cases of sexual violence. This situation puts the girls involved in a situation of extreme vulnerability where they are often left alone to face the consequences.
AWID: Are there links between underage domestic work and child trafficking?
Given the commonly used universal definition of child trafficking, the phenomenon of child domestic workers in Madagascar falls under this umbrella. Often, there is a transfer from the place of origin (family home) to the destination (employer's home) through a recruitment mechanism. The placement of people (mostly women and girls) in Gulf country families to work as domestic servants is comparable to human trafficking in certain situations. Although theoretically adults, the Union of Certified Social Work Professionals (SPDTS) documented 123 cases involving the use of false documents to pass underage girls as adults between 2009 and 2014. Of the 2,363 returnee cases managed by the SPDTS, cases of sexual harassment and abuse, emotional abuse, physical torture, and harsh working conditions, confinement, confiscation of travel documents and non-payment of wages, have been reported.
AWID: What are the current initiatives to fight against this phenomenon?
NR: The most recent initiative is the development of a draft law against human trafficking, including the exploitation of domestic workers. The Ministry of Justice and some UN agencies reached out to grassroots organizations via several consultation workshops to help develop this draft law. All the stakeholders (government, civil society, trade unions, employment agencies, etc.) gathered to reflect on the mechanisms of prevention, protection of victims, witnesses and investigators as well as reparations, by referring to the international instruments ratified by Madagascar and to the Convention 189 of the ILO. It is especially during the last workshop to finalize the draft law that national women's organizations could best express their recommendations. This draft law has already been submitted to the Cabinet and will be tabled at the next session of Parliament that starts the third week of October.
AWID: Madagascar is a member of the SADC (Southern African Development Community). How can the Protocol on Gender and Development help protect girls' rights?
NR: Madagascar signed the SADC Protocol on Gender and Development but has not yet ratified it. The Malagasy government is new and still recovering from the crisis in the country, and will go before the treaty-created bodies for the first time on November 3, 2014 on the occasion of the 20th session of the Universal Periodic Review to report on the progress made ​​vis-a-vis human rights. It will also go before the Review Committee for the Convention on the Elimination of All Forms of Discrimination Against Women in February 2015. Given that the last national parliamentary session before these upcoming dates was in October 2014, we have been actively advocating for the ratification of the SADC Protocol on Gender and Development which would help protect girls' rights because of its regulation of equal access to education, employment and labour, gender-based violence including support for survivors of sexual offenses. The protocol also provides additional opportunities to push policymakers to take concrete action. Indeed, at the annual summit of heads of states on the SADC Protocol on Gender, civil society can express itself via the Alliance for the Protocol.Finally, we produce an annual barometer that measures progress at the regional level, and also nationally.
[1] Businesses located in a geographic area that has tax advantages.