Relevant and Urgent: African Women Unite Against Destructive Resource Extraction
We are searching for a post-extractivist, eco-feminist development alternative
---
The women of the Somkhele and Fuleni communities in KwaZulu-Natal, South Africa have taken matters into their own hands. As primary caregivers and livelihood creators, women have been impacted the most and worst by the water crisis that is a combination of drought and heavy coal mining not far away from their homes.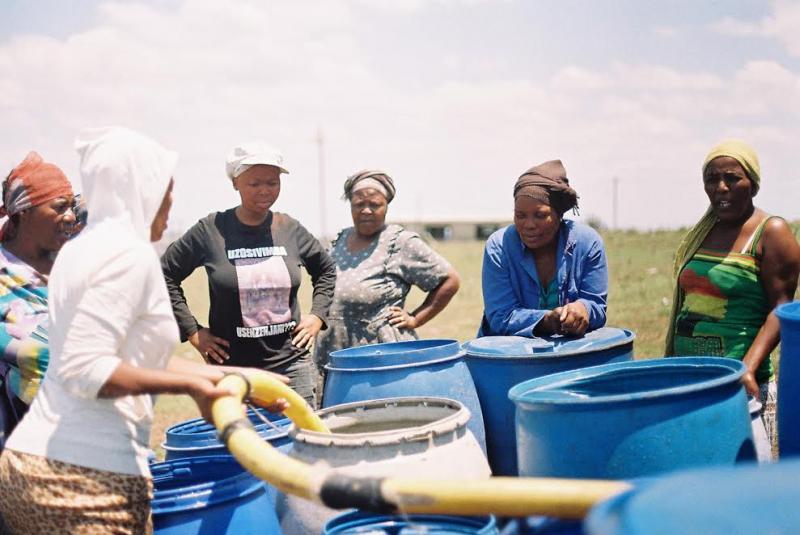 "The first thing that disturbed us about the mine is, where it's built, where they are extracting coal and where they have built their offices. That's where we used to live. That's where we farmed and that's where we drew our water. They arrived and blocked our rivers, so now we can't fetch water. Right now we don't have water anywhere, we buy water."

– Smangele Nkosi from Somkhele, featured in "No Good Comes from the Mine", a documentary by WoMin
With the involvement and support of WoMin, an African gender and extractives alliance, women from these two communities have been collectively strengthening their organising and resistance against coal mining and, specifically the Tendele mine. 
According to WoMin, this kind of local organising by community-based working class and peasant women should be on the agenda of the 61st session of the Committee on the Status of Women, currently taking place at the United Nations Headquarters in New York City. It is imperative to "building an analysis of what women's empowerment in the changing world of work should look like" as well as having a clear and sharp assessment of the current contexts, so that our movements' work has a stronger influence.
Gendered Impact
"Extractivism's impacts on women's bodies, sexuality and autonomy cannot be underestimated… Extractive industries have a huge impact on land and water – the communal resources women use to sustain the livelihoods of their families and communities. "
WoMin explains that "because of inequality and gendered divisions of labor" women take on a social reproduction role (unpaid labor) within the African working class communities and among peasant women.  As such, they are heavily affected by extractive industries.
The alliance also highlights that regional policy analysis has firmly neglected the gendered impact of extractive industries, specifically the link between mining, extractivism and violence against women.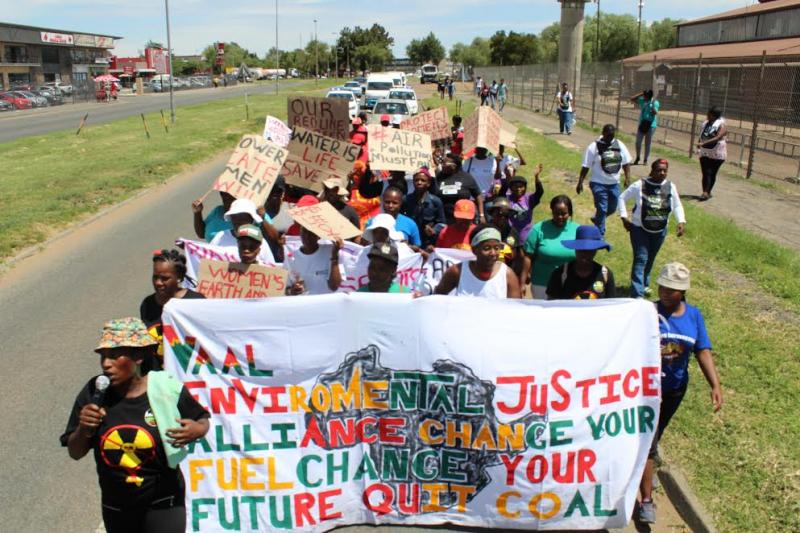 This violence manifests itself in different ways, for example through conflict as corporates and States employ divide and rule tactics to force community decisions in favour of extraction. Land dispossession that forces communities off their lands to make way for extractive interests and then left with scarce resources to support their lives and livelihoods. This means there is need for development alternatives that address high levels of interpersonal violence against women in families, communities and draw the links to state and corporate-sponsored violence that take place in areas where extractives industries. Another major impact of mineral-based industrialisation is climate change, causing drought and water scarcity, which also negatively impacts agricultural production. And because of the gendered divisions of labor division and women's reproductive role, they experience disproportionate negative impact.
"It often seems, from women's perspectives and that of communities, that the costs of mineral and oil extraction outweigh the benefits, principally enjoyed by the local and ruling elite, corporates and investors." 
The shifting global political and economic contexts, including corporate impunity and state capture, urgently requires strengthened and better aligned local organising and cross-movement building. 
Relevant and Urgent - Women must lead and define the change and alternatives
WoMin's work is both extremely relevant and urgent in the current global context. The alliance not only focuses on exposing the negative impacts mining has on women, but they also work to provide eco-feminist and post-extractivist development alternatives.
"The current development paradigm is not designed to take into account the voice of women, let alone communities most directly affected by minerals-based industrialisation and other extractives industries (including corporate agriculture)."
Women that organise locally, and are part of grassroots movements "must lead and define the change and alternatives." Working with national and local organisations, communities, and movements in countries including South Africa, Kenya, Zimbabwe, Uganda, Democratic Republic of Congo (DRC), and Nigeria, this is an extremely important component in WoMin's work. Even though the communities in these countries deal with diverse forms of extractive industries, "they each tell a similar story of corporate impunity alongside state collusion that is constantly violating the rights to lives and livelihoods of communities and women."
Resistance and resilience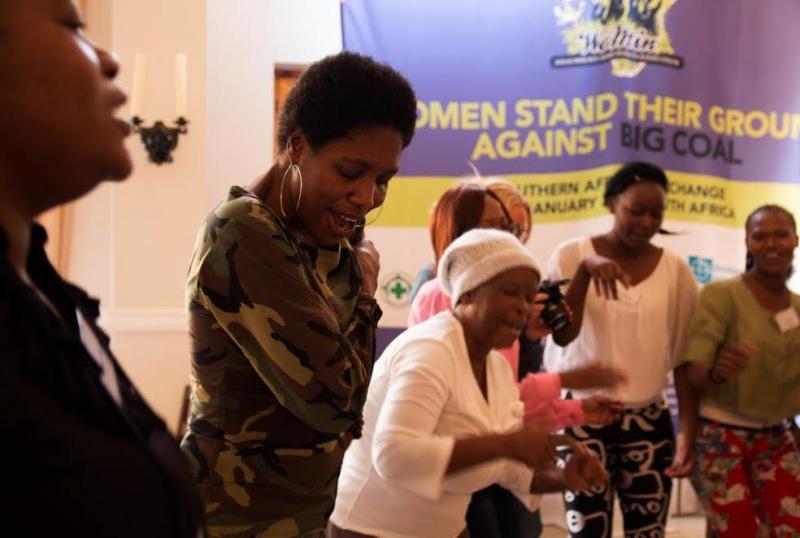 In order to develop resilient and effective local organising, create strategies for the 'now', and strengthen analysis to inform a long-term transition to a post-extractivist society, WoMin strives to craft national and regional campaigns and projects.
The Women Building Power booklets provide practical solutions to energy issues affecting communities so they can sustain themselves, while also organising for wider changes, including climate justice. The seven 'how-to' booklets are research, information and tool all in one.
It is also a pre-cursor to the upcoming African women-led regional campaign on Energy, Fossil Fuels and Climate Justice. "The campaign aims to build a women's movement to make deep change in the way energy is produced and distributed in our countries and in Africa more widely."
To showcase the powerful resistance of Somkhele and Fuleni women and of women in communities in Uganda and potentially Niger or DRC, WoMin is working on "No Good Comes from the Mine" a character-driven Pan-African documentary.
"It tells the story of women whose lives are being negatively affected by mining and other forms of extractives. It also tells the story of their struggle to protect and reclaim their land, their livelihoods, their bodies and their lives. The film shows their day to day realities and how they are mobilising to resist and protest the injustices…"
WoMin's work is part of a magnificent vision of change in the form of an eco-feminist development alternative where women are at the centre, where they define "what economic justice should look like for them and their communities".
---
This member profile has been published in connection with the
61st session of the Committee on the Status of Women
(CSW) and this year's focus theme "Women's economic empowerment in the changing world of work".
---
Watch the documentary trailer: