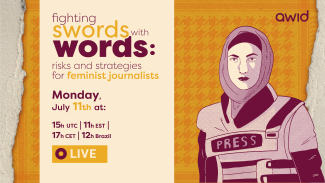 What is it like being a feminist journalist in a present where sexism and misogyny go hand-in-hand with every version of authoritarianism in various contexts? What does it mean to be a journalist at a time when truth and data are discredited, and what feminist acts have proven most effective in challenging this current climate of fear and its forms of violence?
This conversation spans the diverse experiences of four feminist journalists, towards formulating strategies for security and care, given the multifarious risks we face, the evolving types of aggression, and the spaces within which these antagonisms unfold. It also delves into the complex relationships among different journalists, the ways in which confrontations and unions are made possible, and the opportunities for moving forward in solidarity towards the common goal of real freedom of the press. Most importantly, it speaks to the silenced parts of feminist journalistic practice, where one exists with a target on one's forehead, assault can come from every direction across platforms, and threats are directed towards not just physical/bodily harm, but also mental and emotional injury. We ask the question: when words are our weapons, how best to wield it, how can we sharpen it, and how do we fashion it so that it is not just our weapon against aggression, but our own form of protection?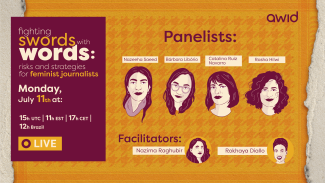 Panelists
Nazeeha Saeed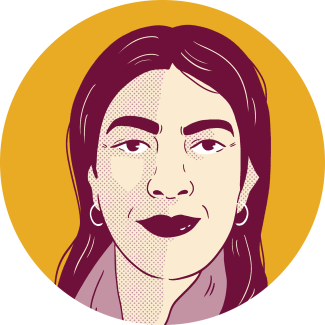 Nazeeha Saeed is a Bahraini journalist with long experience in reporting for international print, radio and TV media. Media consulting and safety and gender trainer. Saeed focused in her work on human rights, politics and gender. She won  Johann-Philipp-Palm-Award for Freedom of Speech and the Press 2014, and Heikal award for Arab journalism 2021. 
Bárbara Libório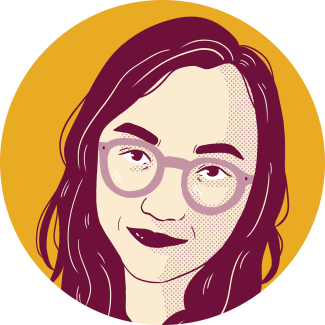 Bárbara Libório is a Brazilian data journalist. She is coordinator of the MBA in Data Journalism at IDP (Brazilian Institute of Teaching, Development and Research). At AzMina Magazine, she is manager of projects that bring journalism and technology together. She was editor of Aos Fatos, Época and Canal Meio. As a reporter, she worked at IstoÉ, iG and Folha de S.Paulo. She has won international awards such as the Gabriel García Márquez Journalism Award and national awards such as the Cláudio Weber Abramo for Data Journalism. 
Catalina Ruiz Navarro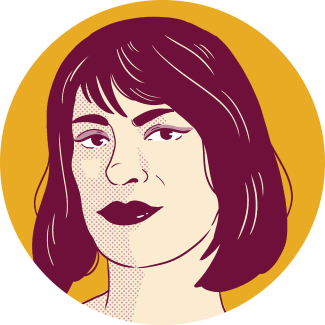 Colombian feminist and journalist author of the book "Las mujeres que luchan se encuentran" ("Women Who Fight Find Each Other"), weekly op-ed columnist for the newspaper El Espectador in Colombia since 2008. Co-founder and director of the Latin American magazine, Volcánicas, centered on feminist journalism. Founder and director of Creadoras Camp, an incubator of feminist digital content creators in Latin America. She is also one of the founders of the Colombian feminist collective Viejas Verdes, which seeks to disseminate information about our sexual and reproductive rights through social networks in a clear and simple language. Her work as a journalist has been published in international newspapers such as The Guardian and The Washington Post. Visual Arts with an emphasis in Fine Arts undergraduate and Philosopher from the Javeriana University in Bogotá, with a Masters's degree in Literature from the Universidad of Los Andes. Known on social media as @catalinapordios.
Rasha Hilwi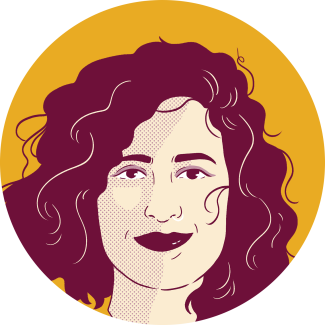 Rasha Hilwi is a Palestinian writer, journalist and a mother of twin girls. She was born in the city of Akka and based in Amsterdam. She graduated from the University of Haifa with a Bachelor of Sociology and Anthropology. She is the co-editor in chief of Raseef22, An Arabic language media  platform standing at the intersection of identity, democracy and social justice. She is also its opinion, blog and  "The Arab World and Europe" departments' editor. Rasha is a DJ storyteller, an artistic form that combines stories and music. In her work she focuses on the questions surrounding "Home بيت" and "Ghorbah غربة" and their intersection with womanhood, feminism, motherhood and identity.
Facilitators
Nazima Raghubir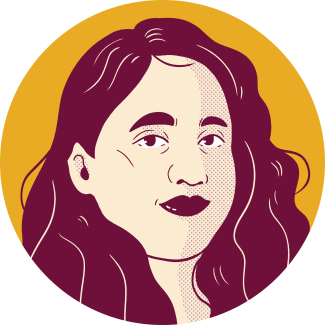 Nazima Raghubir is a print and broadcast journalist based in Guyana. She has been in the media all her working life as a writer, reporter, managing editor and news presenter with stints at Prime News, as editor of "Insight" public affairs journal, and as a stringer/correspondent for several regional and international news organizations. In 2018, she became the first woman to head the 76-year-old Guyana Press Association and in 2020 she was elected to head the Association of Caribbean Media Workers which represents national media associations across the Caribbean. Ms Raghubir has also authored and edited several print and multimedia productions including a published guide to the Parliament of Guyana, documentaries covering development and human rights issues, and numerous conference presentations. In her native Guyana, she is viewed as a reliable resource for the mentoring of new and young journalists and as a supporter of human rights.
Rokhaya Diallo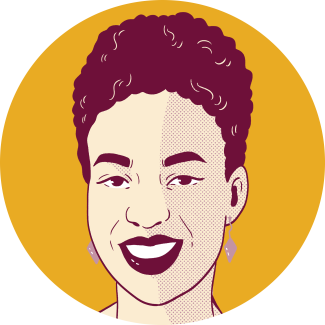 Rokhaya Diallo is a French journalist, author and filmmaker known for her work on behalf of racial, gender and religious equality. She is a columnist for the Washington Post and a researcher at the Gender+Justice Initiative Research Center at Georgetown University (Washington). In France, she is a columnist for radio on RTL and television on LCI, BFM and C8. Rokhaya Diallo is the author of several books and has directed several documentaries. With Grace Ly, she also created the podcast "Kiffe Ta Race" (Binge Audio) dedicated to racial issues and ranked among the best podcasts by Apple. Rokhaya has directed several documentaries including the award-winning "Les Marches de La Liberté" (2013). Her latest documentary "La Parisienne démystifiée" questions the clichés attached to the myth of the Parisian woman.