"My mission in life is not merely to survive, but to thrive; and to do so with some passion, some compassion, some humor, and some style." - Maya Angelou
Welcome to the 15th AWID International Forum!
The AWID International Forum is both a global community event and a space of radical personal transformation. A one-of-a-kind convening, the Forum brings together feminist, women's rights, gender justice, LBTQI+ and allied movements, in all our diversity and humanity, to connect, heal and thrive. The Forum is a place where Global South feminists and historically marginalized communities take center stage, strategizing with each other and allied movements, funders and policy-makers, in order to shift power, make alliances, and usher in a different, better world.
When people come together on a global scale, as individuals and movements, we generate a sweeping force. Join us in Bangkok, Thailand in 2024. Come dance, sing, dream and rise with us.
When: 2–5 December 2024
Where: Bangkok, Thailand; and online
Who: Approximately 2,500 feminists from all over the world participating in-person, and 3,000 participating virtually
Learn more about the forum:
Read our Frequently Asked Questions
Rising Together: Connect, Heal, Thrive
The Forum theme––Rising Together––is an invitation to engage with our whole selves, to connect with each other in focused, caring and brave ways, so that we can feel the heartbeat of global movements and rise together to meet the challenges of these times.
Feminist, women's rights, gender justice, LBTQI+ and allied movements around the world are at a critical juncture, facing a powerful backlash on previously-won rights and freedoms. Recent years have brought the rapid rise of authoritarianisms, the violent repression of civil society and criminalization of women and gender-diverse human rights defenders, escalating war and conflict in many parts of our world, the continued perpetuation of economic injustices, and the intersecting health, ecological and climate crises.
Our movements are reeling and, at the same time, seeking to build and maintain the strength and fortitude required for the work ahead. We can't do this work alone, in our silos. Connection and healing are essential to transforming persistent power imbalances and fault lines within our own movements. We must work and strategize in interconnected ways, so that we can thrive together. The AWID Forum fosters that vital ingredient of interconnectedness in the staying power, growth and transformative influence of feminist organizing globally.
Hybrid like never before
For the first time, the AWID Forum offers three modes of participation
In-person
Participants will come together in Bangkok, Thailand. We can't wait!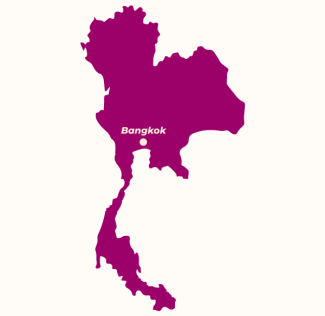 New
Online & Hybrid
As an online participant, you can facilitate activities, connect and converse with others, and experience first-hand the creativity, art and celebration of the AWID Forum. Participants connecting online will enjoy a rich and diverse program, from workshops and discussions to healing activities and musical performances. Some activities will focus on connection among online participants, and others will be truly hybrid, focusing on connection and interaction among online participants and those in Bangkok.
New
Hubs: Cross-Border Space Travel
Participants will physically gather at a number of sites outside the Bangkok venue, in different parts of the world, on each day of the Forum. All of these self-organized sites will be virtually connected to the Forum venue in Bangkok. As with individuals connecting online, Hub participants will be able to facilitate activities, participate in conversations and enjoy a rich and diverse program.
Hub locations to be announced in 2024!