Guadalupe Campanur Tapia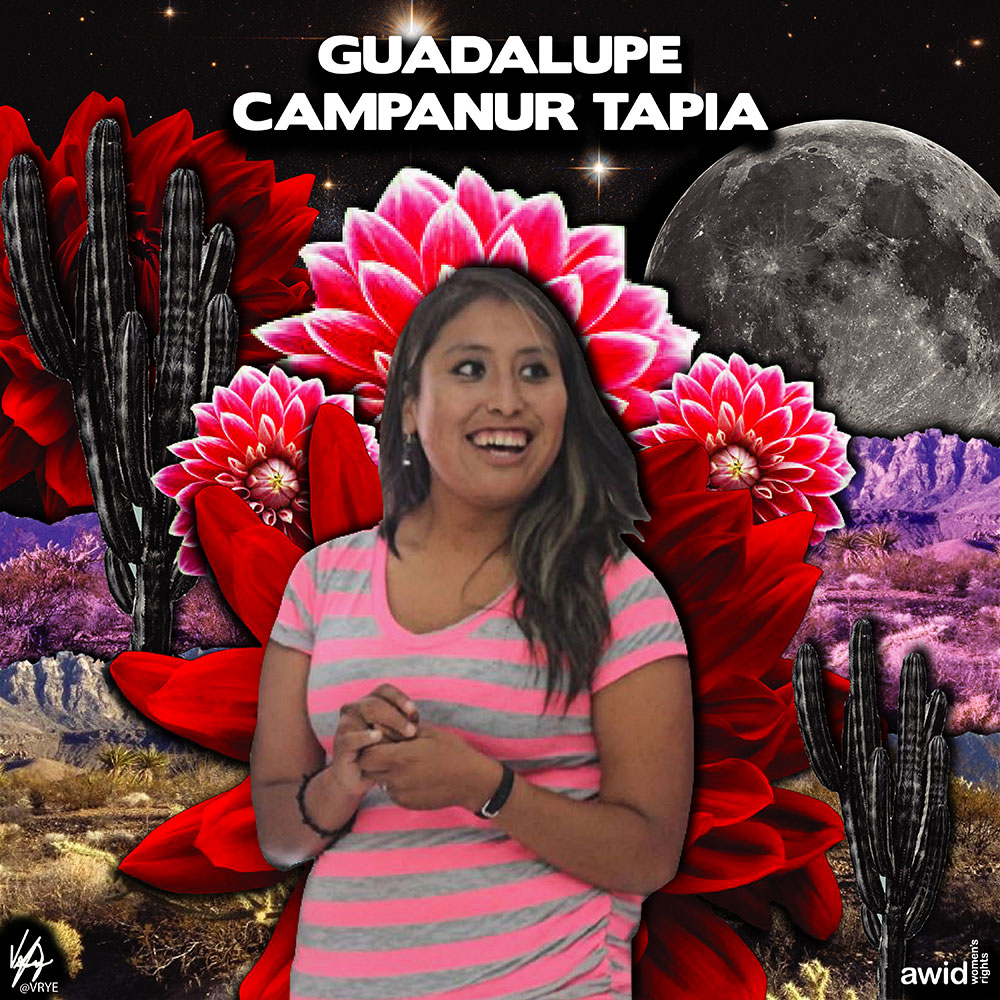 Guadalupe was an environmental activist involved in the fight against crime in Cherán, Mexico.
Guadalupe helped to overthrow the local government in April 2011 and participated in local security patrols including those in municipal forests. She was among the Indigenous leaders of Cherán, who called on people to defend their forests against illegal and merciless logging. Her work for seniors, children, and workers made her an icon in her community.
She was killed in Chilchota, Mexico about 30 kilometers north of her hometown of Cherá.
---